Summer is here.  If your kids need entertaining 24/7, chances are you're starting to worry just how to stop their inevitable moans of boredom.
However, there are far more productive activities to pass the school holidays than resorting to hours of TV. Try out these five educational yet fun ideas to prevent summer boredom before it strikes.
Educational Kids Activities
Indulge in Arts and Crafts
Buy some cheap paint, pens, paper, glue and glitter supplies then challenge your kids to make something interesting! A time capsule is an idea that will excite and inspire youngsters.
Explain the concept and let them leave individual letters, pictures and their own artwork to entertain future treasure hunters. Let them produce whatever they want but try to steer them gently towards something educational. Ask what they've learnt at school recently, if they are stuck for ideas.
Read A Book
Make a trip to the library a regular occurrence and let your kids choose appropriate books that they are interested in. Giving them the choice will give an added motivation. The library is free of distractions like the TV and an inexpensive alternative to buying brand new books.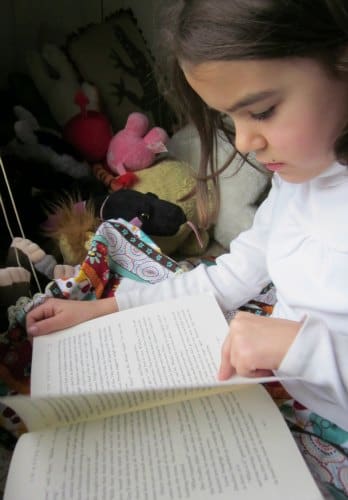 Let your child read to you on a regular basis to check their progress and reward them accordingly to keep them interested. What better way to get some peace and quiet whilst helping your child to practise their reading skills.
Bake Off
If there's one thing kids love it's anything sweet such as chocolate and cakes. You name it they'll eat it. So why not let them get creative in the kitchen to see if they can rustle up something yummy for you both to enjoy. Start with something simple like crispy chocolate cornflake buns before advancing.
Try healthy snacks too such as fruit filled jelly pots. Measuring out the correct quantities and fractions will refresh the kids' maths memories in a subtle way. Remember never to leave your children unsupervised in the kitchen.  In the long run you never know you might have the next Great British Baker on your hands!
Get Green Fingered
Kill two birds with one stone by getting your bored brood involved in the gardening you've been putting off for donkey's years. Plant new colourful flowers or even try teaching your kids the health benefits of growing your own vegetables.
Veggies which require maintenance can make a long-term biology project and a lasting boredom killer. Preening the garden will pass hours for the children and in turn make it a more enjoyable place for the family to enjoy together in the summer.
Sports Day
Getting your kids active is the perfect way to stop them from complaining that they're bored. Invest in a swing ball or trampoline for the garden so you can keep an eye on them or take them to the local pool for a swim.
If you're feeling even more adventurous why not organise a sports day for the kids and all their friends with different races for different prizes. Break the day up with a picnic in the park. By the end of the day your kids will be too worn out to whinge of boredom!
Later on get them to record their scores and make graphs or charts to practise their data collection skills.
So there you have it, five easy ways to make sure your children are making the most of the weekends and school holidays.  Do you have any other activities that have been a hit with your kids? Leave your ideas for fellow parents and carers in the comment box below.
Guest post by Laura Beecroft who is a part-time child minder to her younger cousins. She's always looking for ways to keep them entertained and blogs for School Stickers.