Every year, the the largest international trade fair for toys and games (Spielwarenmesse) is held in Nuremberg, Germany. Every year toy enthusiast, Ken Kahn, visits the fair and finds some cool, unique toys that are true gems to share with his Oh! Toys customers. This year, at Nuremberg, he fell under the spell of some amazing new challenging puzzles for adults from Puzzle Master, Jean claude Constantin. This post is sponsored by Oh! Toys but all opinions expressed are my own.
Jean Claude Constantin's New Challenging Puzzles For Adults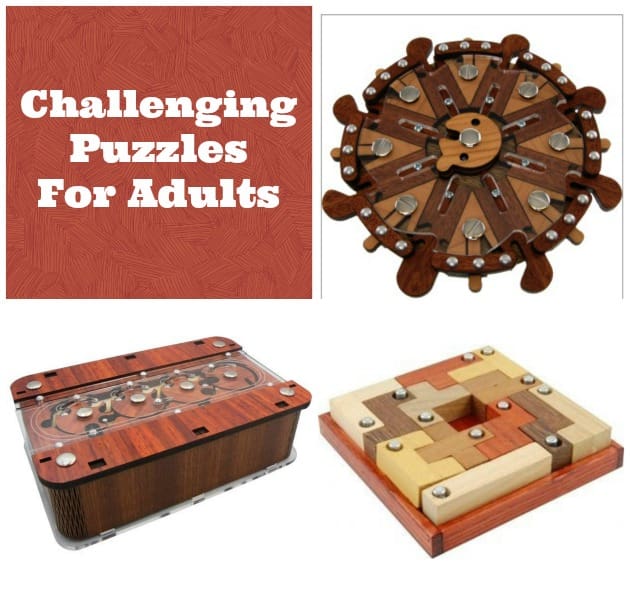 First I should mention that though I refer to them as challenging puzzles for adults they can of course be used by children who are puzzle enthusiasts too. However, these puzzles really are challenging so they may need some adult help. Without further ado, here are three new challenging puzzles from Jean Claude Constantin.
The Viking Box Puzzle (Also serves as a great money maze puzzle gift holder)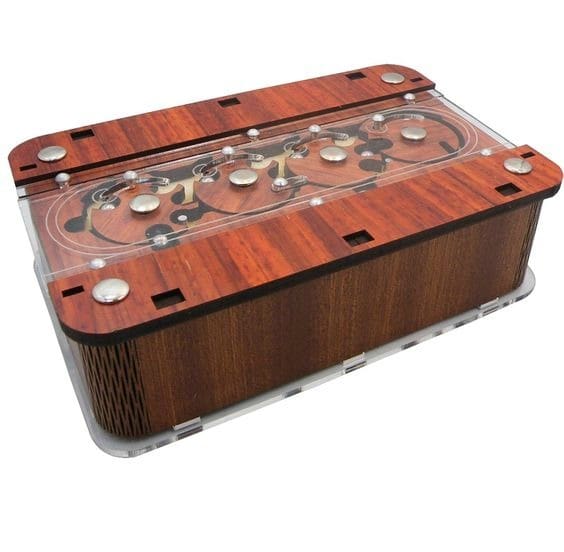 Once again puzzle designer, Jean-Claude Constantin, created a fascinating, brain-twister that is unusual, beautiful and baffling. The Viking Box is a combination of maze and sequential puzzle. It can only be opened when you solve the maze puzzle on the top of the box so it makes a great money maze puzzle gift holder. You can put cash, jewelry or a gift card inside and then they have to solve the puzzle to get it out!
To solve the puzzle, they must manipulate the combination of turning wheel, metal balls and sliding pieces.The Viking Box Puzzle is a difficult puzzle for the truly dedicated puzzler.
The Steering Wheel Puzzle (Steuerrad)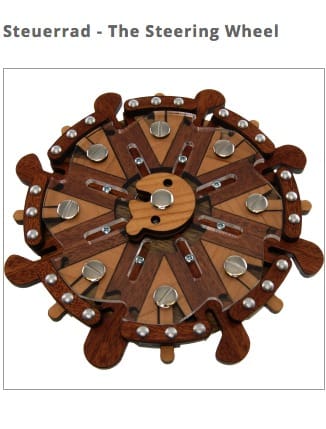 The Steering Wheel Puzzle is only for the daring and the determined. The object is to get all of the spokes to their outermost position and it is a real challenge. The puzzle is made with laser-cut wood and stainless steel to last and is sure to be a heritage toy that can be passed down to the next generation.
The Nailboard Puzzle (Nagelbrett)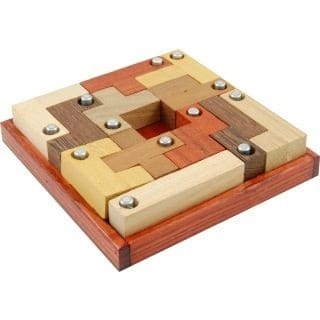 The Nailboard Puzzle is a treat for anyone who loves a good challenge! Level of difficulty is 5 out of 5. It's a packing puzzle, so you need to fit pieces into the frame and the placement of metal pins means that each piece has only one correct position (no rotations or mirror solutions).
If you love challenging puzzles, you can see more Constantin puzzles here. You can also find many more wooden toys and imported toys at oh-toys.com
Puzzle Giveaway
Enter to win one Jean Claude Constantin Nailboard Puzzle. This challenging wooden puzzle is designed for adults or real puzzle enthusiasts. (value $34.90)
Giveaway Dates: September 6- September 26, 2016 Midnight CST
How to Enter: Enter through Giveaway Tools- just sign into the widget and click the entries you want to complete (comment, follow, or share).
Giveaway Terms:
Entry email is provided to Oh! Toys. Winner announced above in the Giveaway Tools widget on September 27, 2015. Winner will be selected through Giveaway Tools and I will notify by email. Winner must respond within 4 days or the prize will be forfeited and alternate winner will be chosen.
Challenge Quote (Food For Thought):
"To be a champion, I think you have to see the big picture. It's not about winning and losing; it's about every day hard work and about thriving on a challenge." – Summer Sanders, Olympian
Which of these new new challenging puzzles for adults appeals to you the most? Who is the puzzle master that thrives on challenges in your family?