Have you ever tried to make your own perfume? It's much easier than you might be thinking. I started making my own natural fragrances with Young Living essential oils a few months ago and I absolutely love them! The high quality of these essential oils gives you quite a lovely scent from just a few of drops. This 3 ingredients homemade essential oil perfume recipe is so simple to make and lasts for at least 2 months if using everyday. I am sure you will enjoy the all natural fragrances of these essential oil perfume recipes.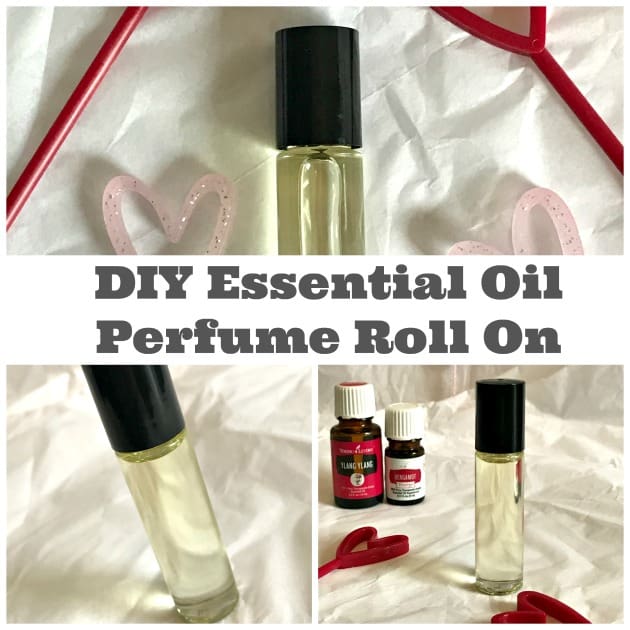 Roll On Perfume Tutorial For DIY Essential Oil Perfume Recipes
DIY Essential Oil Roll On Perfume Supplies Needed:
Sweet Almond Oil (can use avocado oil or grapeseed oil as well)
Glass 10ml roll on bottle (with stainless steel roller ball)
Young Living Bergamot Essential Oil
Young Living Ylang Ylang  Essential Oil
If you need Young Living essential oils, I am a distributor so you can order them through my website here.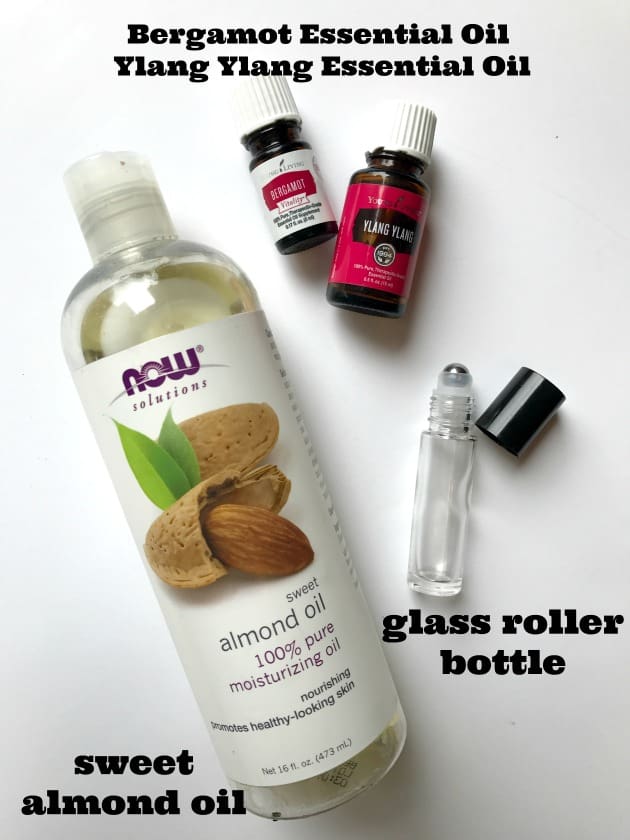 Directions for how to make your DIY Essential Oil Perfume Recipes:
Grab your supplies and head to the kitchen counter. Start with your glass roller bottle and essential oils. Add 10 drops of your Bergamot Essential Oil and 10 drops of your Ylang Ylang Essential Oil. Once those are added, fill the rest of your roller bottle up with Sweet Almond Oil. Pop the roller ball top on and you have your own essential oil fragrance! This combination is floral with a touch of citrus. It's perfect for anytime of the year.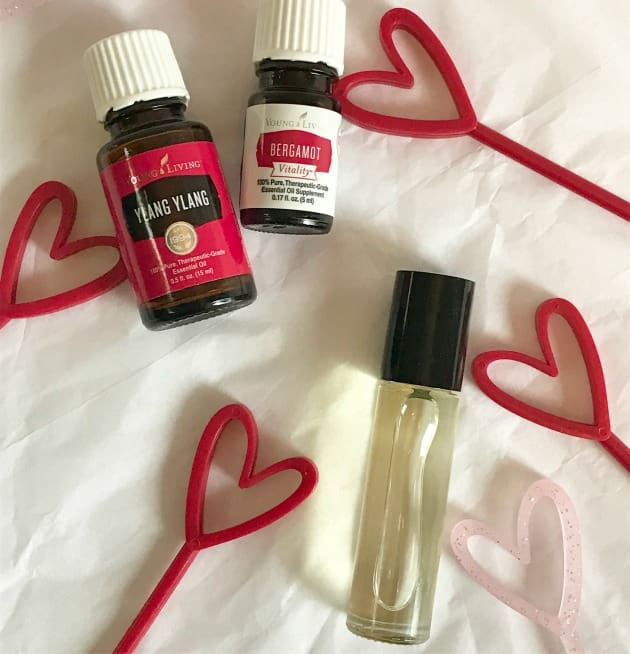 If you aren't much of a floral fragrance person, here are a couple other essential oil combinations that you might like to try!
More DIY Essential Oil Perfume Recipes:
Follow the same instructions as above but your substitute your favorite fragrant essential oils.
Here are a few of my favorite Essential Oil Perfume Recipes:
Orange + Chamomile
Cedarwood + Lime
Patchouli +Tangerine
Lavender + Orange
Do you think this sounds like a homemade perfume recipe you'd like to try for a DIY fragrance of your own? It's so simple to make and there are so many different and unique combinations to create. This recipe is also great for guys.  There are lots of woodsy essential oils (such as sandalwood and cypress) available for guys to use.  Let me know what you think of these essential oil perfume recipes and feel free to leave essential oil combination ideas in the comments below!