I am a staunch believer in changing my air filter for my house every month. The air we breath is important and breathing dust or pet dander is not healthy. But, we all know there are a lot of things that occupy our minds and time and sometimes even I forget to change my air filter in a timely fashion. This post is sponsored by FilterEasy and I fell in love with their brilliant idea of air filters for house conveniently delivered to your door when it's time to change them. Never forget to change your home air filter again with FilterEasy!
Why Changing Air Filters For House In A Timely Fashion Is So Important
There are two main reasons that changing home air filters each month is so important. The first is for your health and the second is for your wallet.
How Changing Air Filter Impacts Your Health
We all spend a lot of time in our houses and clean air is important for everyone but even more so if you have members of your family that are prone to allergies, asthma, or catching colds. According to the EPA, "indoor air is two to five times more polluted than outdoor air," and "Children are more susceptible to the effects of contaminated air because they breathe in more oxygen relative to their body weight than adults." The EPA further states that indoor air pollutants may be the cause of symptoms such as headache, nausea, dizziness, infection and irritation of the eyes, nose and respiratory tract.
A home air filter works in conjunction with your home's HVAC (heating, ventilation, and air conditioning) system. The air filters for house serve to filter the air and the best home air filters remove bacteria and other harmful particles (like dust, pet dander, and smoke) from the air that we breathe. Changing your home air filter on time is a no brainer when you realize just what it is doing to protect your air quality and health.
How Changing Air Filter Impacts Your Wallet
The air filters for house are catching all these harmful particles and keeping them out of your breathing air and they are also keeping them out of your HVAC (heating, ventilation, and air conditioning). Clean filters help your HVAC system to run more efficiently so that it costs less to operate and keep HVAC repair costs to a minimum. Keeping clean air filters is the single most effective way to improve HVAC efficiency which translates to a lower monthly energy bill. Air filters for house that are clogged with dust and grime make the HVAC work harder as it tries to suck air through the build up. This raises your energy bill and can result in your furnace needing repairs or quitting on you. And let me just tell you that HVAC systems are super expenses to replace (we're talking thousands of dollars). According to the EPA, regular filter changes cut 5% – 10% off your energy bill every month!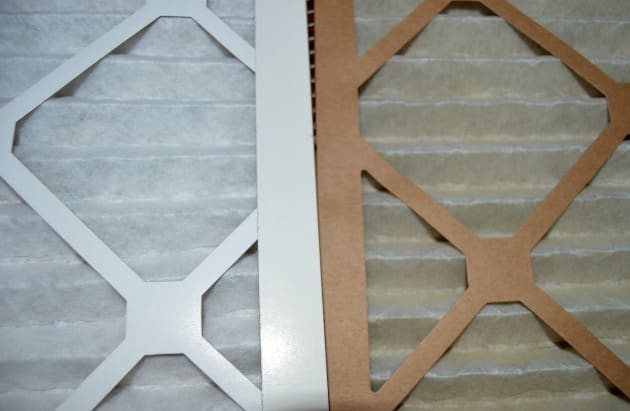 So now there is no question- changing your home air filter each month is essential. (Some filters say they last for up to 3 months but in my experience they are way too gross at the end of one month to keep cleaning my air- of course, I do have 2 kids and a dog!)
How To Never Forget To Change Your Air Filters For House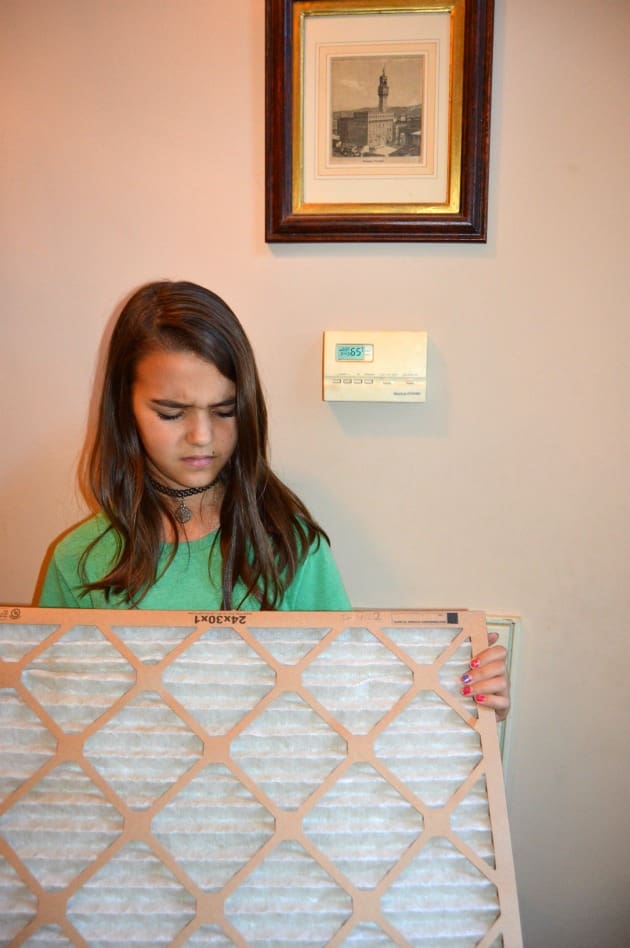 Sign up for FilterEasy once and every time your air filters for house are due for a change, new filters will arrive on your doorstep. With FilterEasy you don't have to wonder, "When was the last time I changed my filters?" Not only does FilterEasy take away the hassle of remembering to change filters, they also save you money. You get FREE SHIPPING and because filters is what they do, they operate in bulk and pass those savings on to you.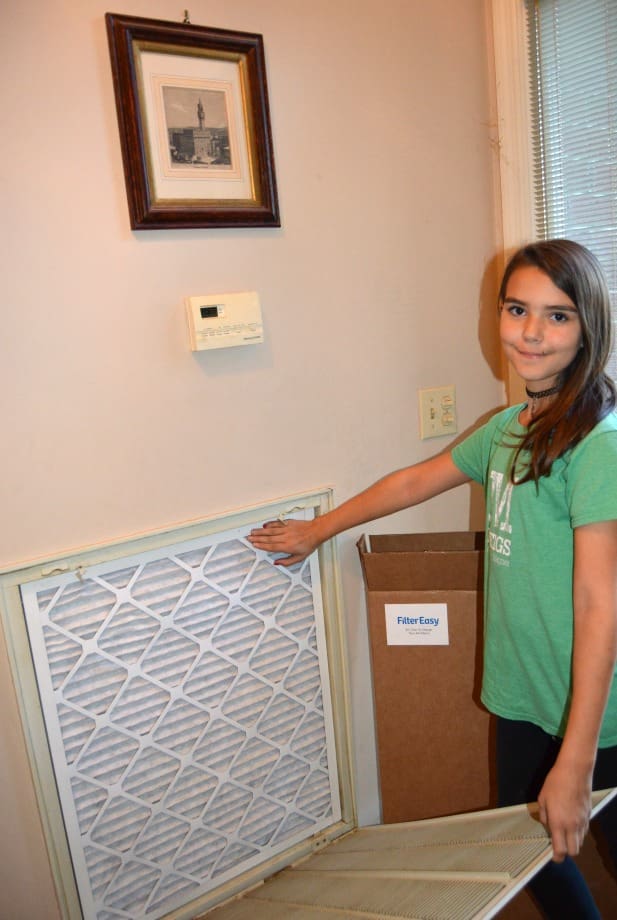 Your free FilterEasy membership offers you top-quality filters, lower prices, and auto delivery around your schedule. All you do is a one time setup where you select the number of air filters for house, the filter grade, and the filter sizes. Then you are all set. No commitment – you can modify or cancel your account anytime. Ready to worry about one less thing? Get your limited time FREE TRIAL at filtereasy.com