We've all had to make tough financial decisions. From deciding on the purchase of a car or house, to taking out college loans, to choosing the right bank; each decision is an important step down our individual financial paths.  Whether you are just beginning to think about finances on your own, or have spent years under financial strain and are looking for a way to get back on track, the following financial tips could help lead you in the right direction. Check out these essential tips for handling your money!
Five Essential Financial Tips: Money Advice You Wish Someone Told You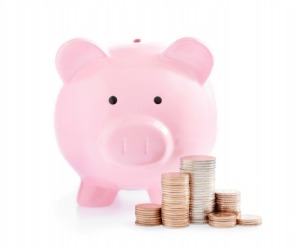 1. Create a Budget
Arguably the most important step in taking care of your finances is creating a budget. Having a visual list of the money you are bringing in versus what is going out can be a tremendous help in determining what you can afford and what expenses you could cut back on.
2. Focus on Your Debt
Student loans, mortgages, credit cards, car payments… it's all debt, and it all needs to be managed effectively. Much of the time, debt is unavoidable, but when handled properly it doesn't have to be a source of stress. Try paying more than the minimum on high interest loans and you'll avoid adding to your debt and pay it down much faster.
3. Set Up a Retirement Account
It is never too late, or too early, to plan for retirement. Set up a 401(k) account and add to it every month, and you'll be well on your way to being financially secure later in life. Maximize your employer's retirement match.
4. Set Up an Emergency Fund
Have you ever felt like you're doing great with your finances? You even have some money left over at the end of the month to buy the new shoes you've been wanting, when all of a sudden your pet gets sick and the vet bill is enormous, or your car breaks down and you have no money to pay the mechanic? This is where an emergency fund can be a lifesaver. Determine the minimum you'll need in case of an emergency, and start socking away the cash until you reach your goal. Maintain that fund and you'll feel relief just knowing you are prepared.
5. Use Your Credit Card Wisely
Financial advisors may tell you to ditch the credit card either to get out of debt or to avoid getting into debt. My rule of thumb is, use the card to help you establish good credit, or if you can receive good rewards with it, like frequent flier miles. DO NOT use it if you don't have the money to pay it in full every month.
Making these small changes can have a dramatic impact on your finances over time. Share your financial tips and money advice in the comments!