It's already March, which means summer is starting to peek around the corner. With summer's arrival comes the thought of backyard barbecues, days at the beach, and other warm, outdoor activities. Part of getting ready for summer is getting your backyard ready for summer, because you'll probably be spending a lot of time back there.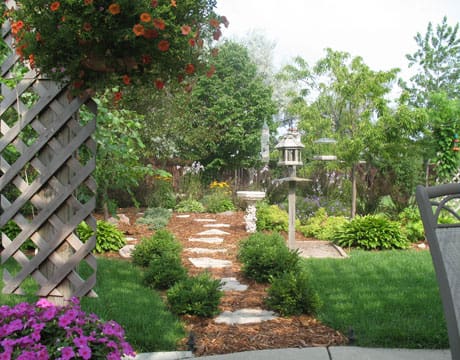 Every year, you probably do a number of things to get your backyard ready for the summer months. Maybe you dust off the tiki torches and water the lawn, or maybe you don't really do much at all. If you want some tips on getting your backyard ready for the upcoming summer months, check out this article for some great ideas on creating an inviting backyard.
Make Sure You Have Enough Backyard Lights
Hopefully during summer you spend lots of warm nights in your backyard while enjoy your friends and family. Don't let your backyard be too dark, and brighten it up with some lights. In fact, a great decision would be to install some outdoor solar lighting so you don't even have to pay for the nighttime electricity.
While you don't want to bombard your backyard with lights, you definitely want to have enough lights so people can make their way around the backyard. Solar lights are a great option for that, as only a few will give you the lighting you need without requiring an increase in your monthly electricity bill.
Add a Fire Pit To Your Backyard
To take your backyard from average to outstanding, invest in a fire pit. Having a fire pit in your backyard will make your backyard a premier destination for all of your friends and family, and it will warm up those summer nights that are a little chillier than others. There is a wide variety in different types of fire pits, and you can no doubt find one that fits the décor for your backyard.
If you are feeling adventurous and you want to save some money, you can even dig your own fire pit. Search online for some designs that usually can be completed by one trip to the home improvement store. You can pick up bricks and a shovel for very cheap, and start digging your own fire pit in preparation for cooking S'mores this summer.
Plant For Fragrance In Your Backyard
When you think about summer backyard ideas, you probably don't think about what your backyard will smell like during the summer. Adding some fragrance to your backyard can make afternoon barbecues much more enjoyable. Plant some jasmine in pots and arrange it throughout your backyard, making sure you have it on the edges of your backyard. During the summer, the jasmine will bloom and make your backyard smell wonderful.
Put some chairs or a hammock underneath the jasmine after it grows, and you'll have an incredibly natural and great smelling place to read a book or simply nap for a few hours. Combine the sweet jasmine smell with the smoky smell of a summer barbecue, and you'll have a backyard that you won't be able to keep your neighbors out of!
Guest post from Al Stef.
Image credit: http://www.thedailygreen.com/