What a wonderful summer!  Summer itself is a treat- all that extra time with the kids and all that extra time outdoors.  This summer we have been spending a lot of time outdoors hiking and exploring the sights.  After a hot day, we love a cool treat.  How do you treat yourself? One special treat is a nice cool OREO treat.  This post was written by me through an activation with HireInfluence on behalf of OREO Cookies. Although I received compensation for participating in the campaign, all thoughts and opinions are my own.
How Do You Treat Yourself? (+Chance to win!)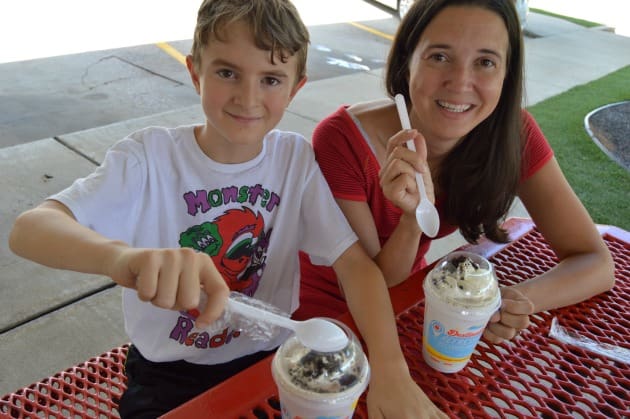 One way we like to treat ourselves after a hot summer day outside is with a cool treat.  My son and I are each enjoying a nice cool OREO treat in the photo.  Can you guess where we are and what we are having?  I bet you can.  Just look at those tasty OREO cookie pieces mixed into vanilla ice cream.  I am sure you recognize this delicious frozen treat!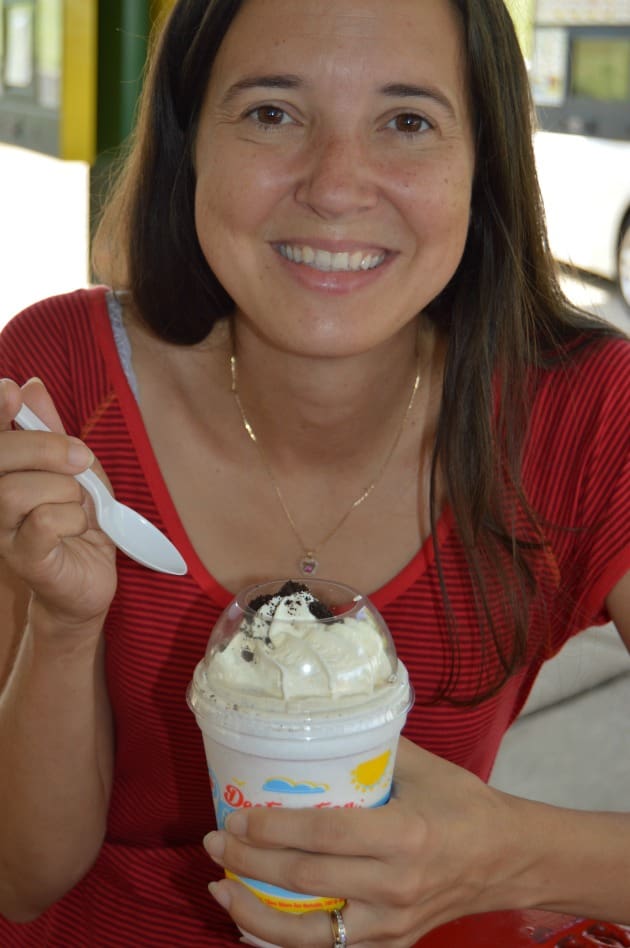 Well, take the tiny quiz in the widget below for a chance to win one $25 Visa gift card (provided by HireInfluence) because one randomly selected winner who guesses the correct location will win the gift card so they can go order some OREO treats for themselves.
#OREOSummerSweepstakes (Another chance to win!)
But that is not all.  You have another chance to win an even bigger prize.  This summer, share how you chill out with OREO and get a chance to win your choice of one of 7 Wonderfilled Adventures in the OREO Summer of Wonder promotion.
OREO Summer of Wonder Sweepstakes
Simply share a logo-free picture of yourself enjoying an OREO treat at any restaurant. The OREO treat could be a beverage, ice cream, cake, whatever you discover!  Then just add #OREOSummerSweepstakes and tag it with @OREO when you share it on social media. It's that easy!
Enter for your chance to WIN your choice of a wonder filled adventure such as: Grand Canyon Tour, New York City Landmarks, Rocky Mountain Ski Trip, California Redwood Tour, Iconic Food Festival, Cruise to Alaska or Las Vegas Getaway!  Which one would you pick?  I'd go for the Rocky Mountain Ski Trip since I haven't been skiing since I was a teenager.
Further details of the promotion can be found here: www.oreosummerofwonder.com