This recipe is for peanut butter brownie puppy chow or as most people might know them as Muddy Buddies. These delicious treats are just the right mixture of quenching your sweet tooth and chocolate cravings at the same time. The Peanut Butter Brownie Puppy Chow is a wonderful peanut butter chocolate snack. If you don't want to extreme sweetness of a Reese's Peanut Butter Cup but want that same taste, this is what you want to make.
I remember when my sister and I were younger, we would dig through a mixed bag of nuts and M&M's to find these delicious bites. These are great to send through the mail too! If you want to send them to your kids in college or have a special someone serving oversees, the puppy chow (or if you call them Muddy Buddies) are perfect to ship and will be LOVED by any recipient!!
The version of Peanut Butter Brownie Puppy Chow by Your Cup of Cake is just one fantastic version of many different puppy chows! If you want to make this into a gluten free recipe it is completely possible! When I made this, I used the honey rice Chex cereal and it turned out fabulous!
Peanut Butter Brownie Puppy Chow Recipe (AKA Muddy Buddies)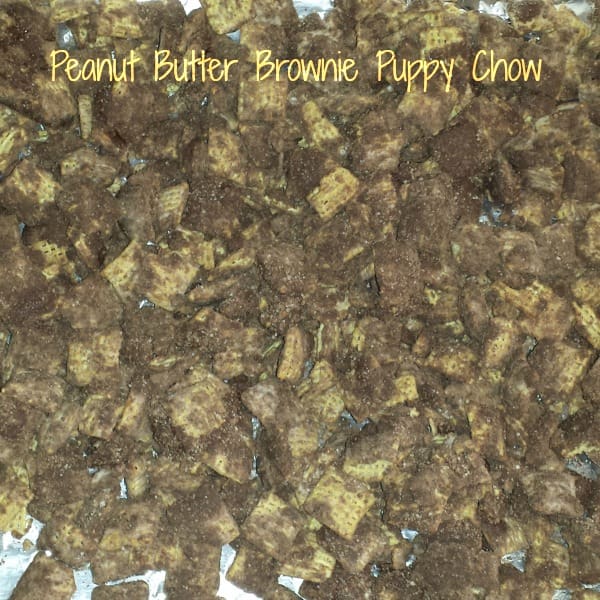 Peanut Butter Brownie Puppy Chow Ingredients:
6 cups of rice Chex cereal (you can use the gluten free kind too!)
1 cup milk chocolate chips
½ cup of peanut butter – creamy
1 tsp. vanilla extract
1 cup brownie mix- from the box
 Peanut Butter Brownie Puppy Chow Directions: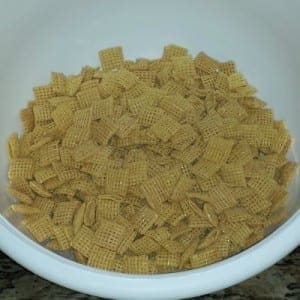 Put the cereal in a large bowl (you want to be able to mix in it later) and set it aside for now.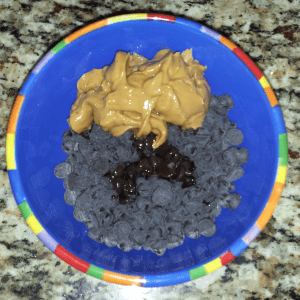 In a microwave safe bowl, melt the chocolate chips, creamy peanut butter, and vanilla extract.
Stir until the chocolate peanut butter mixture is smooth.
Pour the mixture over the cereal and mix it until all the Chex in the bowl are covered.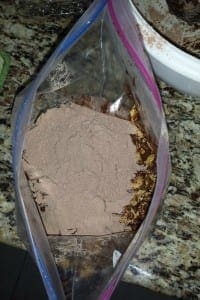 Once the Chex has been mixed, dump the contents into a large plastic bag and add the 1 cup of brownie mix into the bag.
Here is the fun part… SHAKE THAT BAG!!  Shake it until all the brownie mix covers the cereal.
You can put these on a cookie sheet or in a bowl for everyone to eat.
I hope you will try this Peanut  Butter Brownie Puppy Chow! It is a great chocolate peanut butter snack.  Trust me, once you eat one you will want to EAT ALL OF IT!!!