School is out and the outdoor fun has begun!  It is a great time for kids to enjoy the outdoors and be as active as possible while they aren't cooped up at school.  Here are a few summer fun ideas kids will love.
Summer Fun Ideas Kids Will Love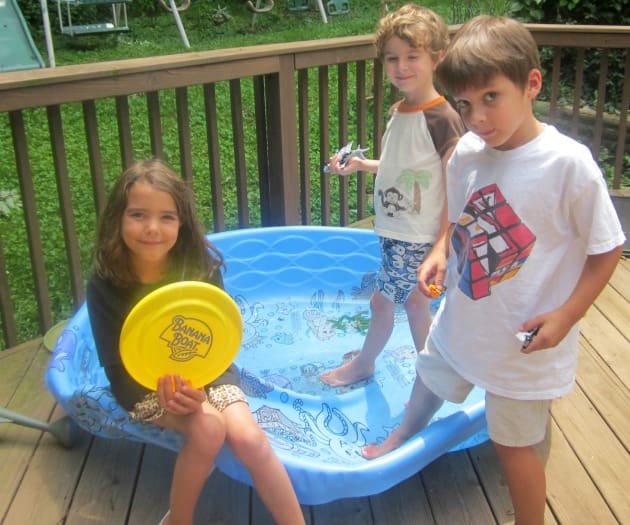 o   Challenge relays.Update the traditional relay race with challenges to make the game a little more interesting. Start each player off by jumping rope five times before running off to the next step!
o   Basketball with a flying twist! Hang a basket from a tree limb close to the ground and see who can make the most baskets!
o   Hop around! Hopscotch is always a fun and easy way to get active outdoors. Have the kids use their creativity to come up with new rules or a different way to organize the squares!
o   Do the hula. See who can hula the longest around their neck, hips and knees.
o   Popsicle social. Squeeze ripe oranges for fresh orange juice and freeze in popsicle trays. Once they're ready, enjoy this ice cold treat outside in the warm sun.
o   Freewheeling. Split a group of four or more kids into pairs and create your own wheelbarrow. Have one person get down on all fours while their partner picks them up by their ankles. When everyone is set, race to the finish without falling over!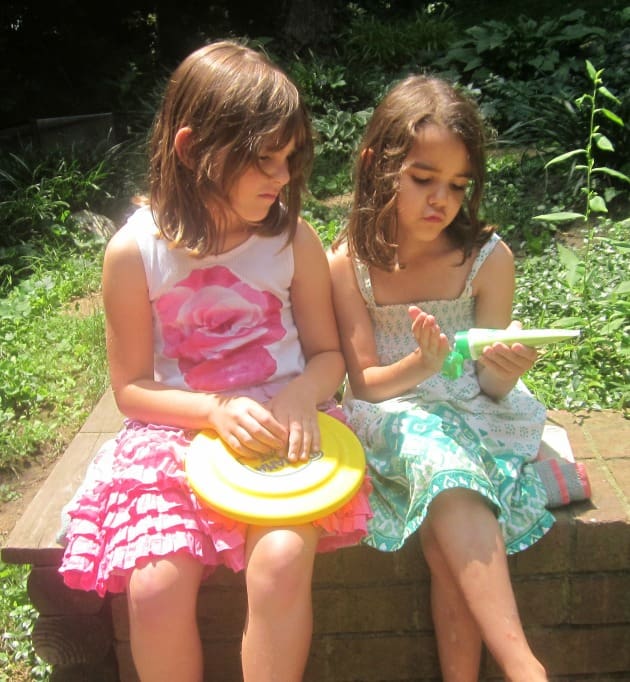 o   Play frisbee. Lather up on sunscreen and play frisbee. It is a great way for kids to get stronger, more coordinated, and just plain have fun. Plus adults can join in the summer fun too.
o   Outdoor bowling. Line up some recyclables like tin cans or plastic bottle to serve as pins and have a blast right on your driveway. There are so many summer games kids enjoy.
o   Play cornhole. Cornhole is always a fun game for the whole family. It helps improve aim and making your own cornhole game is a great summer fun idea in itself!
o   Have a party. We recently had a little outdoor party.  The kids played on the swing set, rode bikes, played tag, and swam in the baby pool.  Everyone had a great time!
My kids always love to play outdoors. We hike, swim, and explore parks as much as possible.
While y'all are enjoying these summer fun ideas kids will love,  don't forget to protect your skin this summer!