One of the greatest things about decorating a new home is that you are working from scratch, rather than figuring out how to transform your thoughts into the ideal home décor setting.  Here are ten ideas for decorating a new home.  I hope these decorating tips help you plan the perfect space for you and your family.
Before you begin decorating, you may want to start by measuring the different room areas and take notes for further reference. Next, measure every item before placing any furniture within a room. Cut sheets of paper to represent each room's surface. This is the base of a scale model you are going to work with.  Keep working with paper cut outs, one for each furniture piece you are going to accommodate in the actual room. Drawing skills are not necessary, so that if your sofa is 2 metres long and 50 centimeters wide, cut a paper rectangle that measures 2 m/0.50 cm to represent it over your paper floor plan. This simple paper cut out method can save you the time and effort involved in pushing heavy furniture from one side of the room to another, just to find where it fits or looks best.  Once you have the furniture layout planned you can focus on other home decor details.
Ideas for Decorating A New Home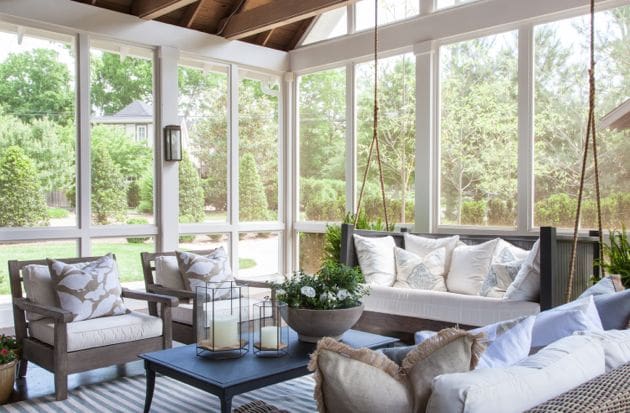 1. Fitted Rugs or Area Rugs
Perhaps you will feel it necessary to make a few changes in the current home setting, such as substituting those damaged runners for soft and colorful shaggy rugs.  Although, you can choose from a wide variety of rugs found in an online catalogue, shaggy rugs are usually the best option for the family room and bedrooms, providing these areas with a warm sense of comfort that invites you to relax.
2. Let Your Imagination Flow
More than likely you have many old items from your previous home, some of which can be discarded. Stop! Most old stuff has a second-life option and therefore you could put into practice the environmentalist precept that makes us think twice about re-use, reduce and recycle. You will save money implementing eco-friendly home decor ideas.
3. Bring the Outdoor Indoors
Many patio furniture and garden decoration motifs can be seamlessly integrated into an indoor setting. In fact, shaggy rugs with grass appearance and texture could be used to make an indoor garden that does not need any care other than regular household cleaning.
4. Let the Sun Shine
With solar power energy being more accessible today, you can find cheap solar lamps that you can put next to indoor windows, where the sun comes in. Some of these lamps come with capricious or styled shapes that will look great by day and will turn on automatically by night, helping you to save energy with an innovative lighting decoration.
5. Open up Your Space
Visual space is the perception that people receive when they enter into a room, regardless the real size. Play with visual space and make your rooms bigger and brighter than they really are by adding large sized mirrors where natural or artificial light reflects. Paint walls in white or bright pastel tones for a full effect.
6. Play the Opposite Game
If you want to make people feel like they are accessing a cosy place, then go for the following tip; use warm but bold colours and reduce sources of brightness. If you still want to use mirrors in the decoration, select mirrors that come engraved with decorative motifs and use fitted shaggy rugs in dark matching colors.
7. Let the Fun Take Over
Did you know that the best interior designers could be next to you right now? If you have children, let them add their joyful inspiration. Include them when deciding the colour and design of your new curtains and dare to let them draw on their bedroom walls for a unique kid's bedroom decor.
8. Look Back to the Past
If you keep old home-oriented magazines at home, it is a good idea to browse through them to find inspirational decor ideas. The older the magazine, the better. If you do not have any that were published at least 10 or more years ago, devote an afternoon to visiting your local library or do an online search for retro and vintage ideas.
9. A Man's Contribution
Similarly, old magazines such as Popular Mechanics have plenty of ideas that you could make use of, if you get your partner participating in your home decoration project.
10. Trust in You
You may not be a professional interior designer, but you have put your optimism and hard work into a home decoration that satisfies you. Ignore criticism and be happy with the final result of your efforts.
Where do you find your design inspiration?  Please share your decorating tips and experiences in the comments section below.

Guest post by Ryan, who closely follows sites like www.fantasticrugs.com for inspiration