Be Featured on This Top Mom Blog
Family Focus Blog is PR-Friendly but Only Available To Family Friendly Companies.
Family Focus Blog Media Kit
Would you like to leverage the power of Family Focus Blog's consistently growing social media networks and have me promote your business and products for you over Family Focus Bog social media networks? 
Be featured on FamilyFocusBlog.com, a PR4 top mom blog, visited most frequently by females who are in the age range 25-44, have children, received some college education and browse this site from home- the largest spending demographic! Women are responsible for 80% of household spending.
Statistics fluctuate but at the time of writing this, Family Focus Blog Alexa Traffic Rank in the US is  7,887 – very nice!  Monthly page views are at 53,000+.  Twitter followers at 73,300+, Facebook Fans are at 12,700+, and Pinterest Followers are at 10,300+.  Family Focus Blog has been featured on MSN Business, NBC Nashville's More At Midday, and won the 2011 StartupNation Savviest in Social Media Award.  Family Focus Blog was also voted into the Circle of Moms Top 25 Home Design Moms – 2013 and featured on CBS Nashville's Talk of the Town.  Family Focus Blog was chosen by Circle of Moms as a 2012 Most Influential Family Blog. I have worked with and for big name brands such as Twentieth Century Fox, La-Z Boy, Whole Foods, and Bridgestone.  I was a speaker at BarkWorld 2013 Pet Social Media Conference.  Family Focus Blog was named #3 on Cisions's 2014  Top 50 U.S. Mom Bloggers List.
For review purposes, my family consists of myself, my wonderful husband, my two fabulous kids who are 7 and 9 (boy and girl), my sweet  and my moody tabby cat.
Five Ways to Be Featured on Family Focus Blog:
1. Banner or Text Ad
Banner Ad in Family Focus Sidebar
You provide a Family Friendly Banner Size 300 x 250 and family friendly web address you want it linked to and it is displayed for 30 days in the Family Focus Blog Sidebar Love These Sponsors Box.  (nofollow tag is used) Reserve below using paypal.  Email me with the banner attached and the URL at familyfocusblog at gmail dot com
"By the way – and this is just to make you feel good and not be subsequently used as a rationale to hike your prices next year (!) – since Sept. 1, FamilyFocus has accounted for over 20% of my inbound direct referral traffic."  -Oh! Toys 
Text Ad in Family Focus Sidebar
You provide up to eight words about your family friendly website and the web address you want us to link to and the text ad is displayed for 30 days in the Family Focus Blog Sidebar Sponsor Box. (nofollow tag is used)
Once you have paid, please use my contact form above to send website and link information. Thank you!
2. Sponsored Feature
I will create a 300+ word editorial write up about your company and products with a link to your website (nofollow tag is used).  Your company write up will be featured on Family Focus Blog (61,000+ visits per month) and featured over my Facebook,Twitter, and Pinterest accounts (100,000+ followers) exposing your business to my vast family network.  Your website will be featured on my next available day.  After paying, you may use the contact form in my top menu bar to let me know if you if you have any specific date requests, discount codes you'd like included, or other information you want featured.  The post will be marked as sponsored according to FTC guidelines.  Reserve your sponsor feature below using paypal.
This is the opportunity you've been looking for to shine a spotlight on your company and website, increase links to your site, and increase visitor traffic to your website so that you can increase sign-ups and sales.
For Family Friendly Features Only-
"We have done very well in advertising with you…This resulted in roughly 3k worth of top line revenue"-MomEMineral.com

"I just wanted to drop you a note to thank you and let you know I received an account from Appalachian Springs.   We will now be carried in there retail location.  She noted she had read your write up on the Family Focus Blog!  Needless to say we are very excited about this." -AgainBags
Recent sponsor features that you may want to peek at to see the style-
http://familyfocusblog.com/make-bedroom-eco-friendly/
http://familyfocusblog.com/want-find-dog-sitter-dogvacay-covered/
3. Sponsor a Review and Giveaway
Would you like your products reviewed?  You provide product valued at $100 and I create a write up to post about my experience with your product, photos of your product in use and a link to your website (nofollow is used).  You can sponsor a review and giveaway to create product buzz.  The giveaway prize must be valued at $100 or greater. Reviews are a great way to get a personal endorsement and giveaways are a great way to increase your social media followings.  I share reviews and giveaways socially as well as registering them with many giveaway sites to ensure maximum impact for your review/giveaway.
If your products do not meet the minimum value or are not suited to a giveaway or you don't want the expense of shipping, you may sponsor a giveaway for a Visa gift card (or similar) and I will still feature your products and site in the write up and ask which of your products they might purchase with the gift card as the required entry.  In this case, where there is no review, the giveaway value must be $100 or greater.
Due to the high demand for this option, not all qualifying products will be accepted.  You may submit your proposal to familyfocusblog@   gmail.com
I am not obligated to a review an item- if I don't like it, I won't feature it.  Prize fulfillment is expected within 30 days of the giveaway ending date and the prize is to be shipped directly from sponsor.  Please use the contact tab on the top left if you wish to discuss sponsoring a review and giveaway on my blog.
FTC Compliant Review Policy: The product(s) featured in all reviews are provided free of cost to me by the manufacturer or representing PR agency for the sole purpose of product testing. Opinions expressed are my own and are NOT influenced by monetary compensation.  I provide disclosure for all reviews.
Links to examples of current review/giveaways can be seen in my right hand column.
"WOW! You have, by far, been the best blog, ever! We have had a huge response on FB an Twitter – thank you so much."  -Greenerpup.com

"Thanks for doing the giveaway with us. We received literally hundreds of new follows."
– Kim from TeesforChange.com

"It was such a pleasure working with you in April and I wanted to thank you for your help, we got over 120 signups!"
-Willa from Naturopathica.com

"I have sponsored several blog giveaways and reviews but will have to say yours was by far the best on every count, traffic to my website, facebook fans,twitter followers and even SEO advice. Scarlet comes highly recommended. " -Bola of SlimyBookworm.com
4. Twitter Party Host
I love to host twitter parties on family friendly products.  I have hosted (or co-hosted) twitter parties for companies such as Walmart and Disney.  If you would like me to host your twitter party, please use my contact form to express your interest.
5. Guest Post
I do accept well written, family oriented guest post with a maximum of one link (no follow is used).  The anchor text should not contain any keyword but a branded name or domain name.  Article must be unique (not published elsewhere including your own blog) and should be between 500-1000 words.  I do share accepted post over Twitter and Facebook accounts and ask that you do the same.  Please use my contact form to submit your unique article for consideration.
Family Focus Blog Button
I would be honored if you would like to link back to me! Thank you so much!
Listed On: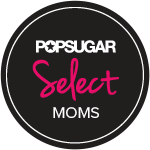 I Work With:
Make Money Blogging with Escalte