Take a step back in time, back to when you were young. Most of us have memories of either our parent's garden or our grandparents, and tapping into these magical moments can give you the imagination you need to inspire you to start gardening for children.
How To Get Started Gardening For Children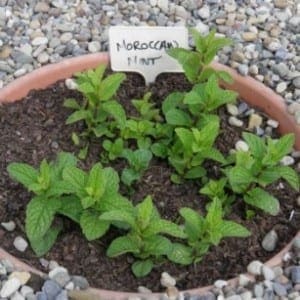 Magical Garden Memories
There's no doubt that children find gardens a magical place, from Narnia, to Tom's midnight garden, even Charlie and the Chocolate factory, feature landscapes of mystery and intrigue where young ones can play and discover, build and create.
Primarily you must be enthusiastic, if you can make it sound exciting, your child will hop on board and wonder what all the fuss is about. Telling tales and explaining in a simple way will ensure they stay captivated until the garden has them in its influential clutches.
Gardening Baby Steps
Start small with fast growing plants that don't take an age to grow, the key is to remember that children are by nature impatient, so planting bulbs in the autumn ready for the spring would see their interest wane immediately. Cress is ideal, at this time of the year you can sow seeds indoors on cotton wool, giving them a taste for organic gardening, and helping them to produce something which is fit to eat.
The vegetable patch is an ideal place to start as you can reward from the beginning to the very end.  Children will be ever so proud of their little selves if they can produce fit for the family to eat, and it may also encourage them to try new foods too. Quick growers include lettuce, beetroot, rocket and peas, and if the child can't wait for the peas to pod, the shoots are delicious in any salad or garnishing any roast dinner.
Go Large!
Giant varieties of flowers and vegetables are also a great idea, if children are allowed to grow something which they can almost watch growing, they will feel very excited indeed. Mammoth pumpkins and giant sunflowers are a wonderful way to start and they can feel very grown up as they feed the pumpkin with a bottle of dad's beer for a treat.
Garden Indoors
Indoor in winter they can also grow sprouting bean such as aduki. Bought from any health food shop, all that is needed is some sprout seeds, a big jar and some moisture, and then within a few days these seedlings will be fit for the table.
Outdoor Garden Craft Projects
It's not all about growing in the garden though, encouraging children outdoors to perform any task that will help is an achievement, and once there they will show an interest in other aspects too. So incorporate some arts and crafts such as garden signs, build a scarecrow, a bird house, or a wildlife haven for ladybirds, each can be decorated and painted, and will add a unique twist to your garden design.
If all else fails, use the bounty your garden or yard  is producing this time of year for fun. Go leaf kicking, conker picking, or even hunt for pine cones and holly to make Christmas decorations in the warm indoors!