Spring is officially here and the weather is so nice! The warm weather is moving in on most parts of the country right now. The sun is shining and the warm weather critters are already starting to crawl out of their hibernation. Our family tends to gravitate towards all natural protection/help when it comes to bugs when we can! This DIY Itch Be Gone Roller is super easy to make an even easier to apply for those times when you forget to put your bug repellent on. We all forget and even when you do apply your bug spray, it doesn't prevent bites 100% of the time. This all natural Itch Be Gone Roller will help stop mosquito bites itching and will also help heal your bug bites quickly. Make sure to apply this liberally and often for best results.
Stop Mosquito Bites Itching With This Itch Be Gone Roller Tutorial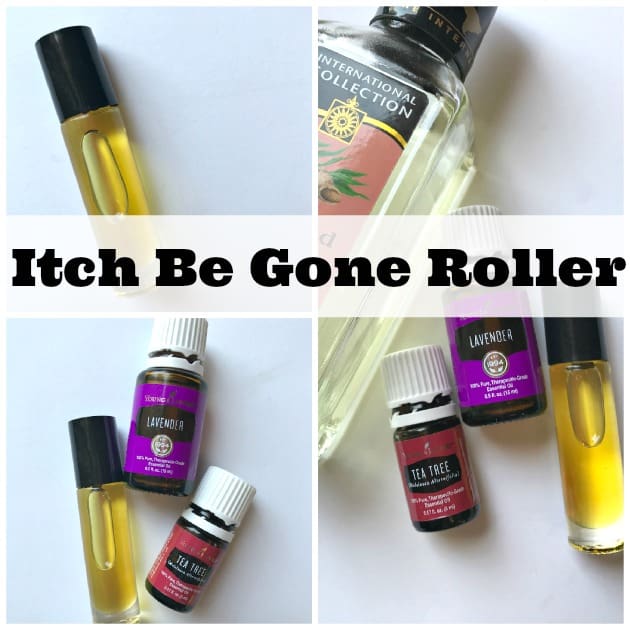 Itch Be Gone Roller Supplies Needed:
10 ml roller bottle
Young Living Lavender Essential Oil
Young Living Tea Tree Essential Oil
Carrier Oil ( liquid coconut oil, sweet almond oil or grapeseed oil)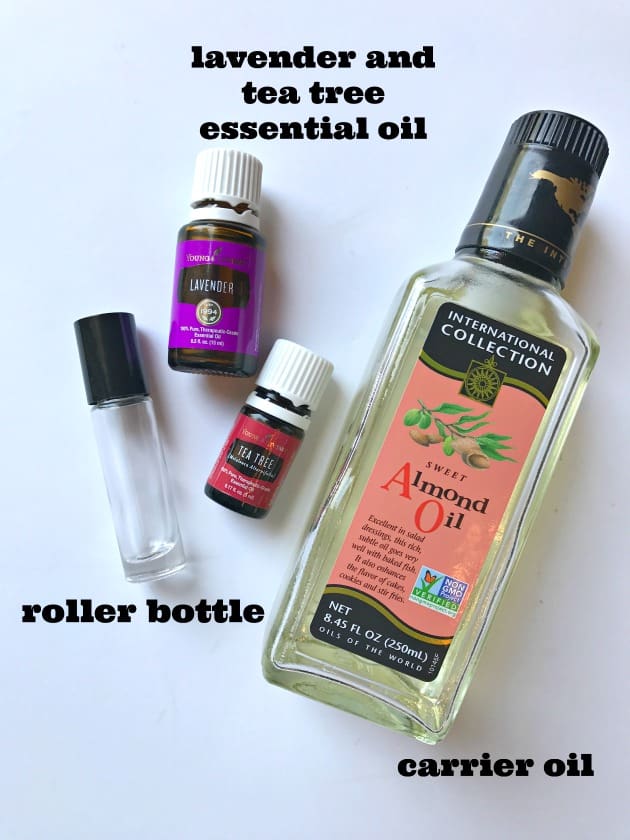 Directions for how to make an Itch Be Gone Roller:
Grab your supplies and head to the kitchen counter. First grab your roller bottle. Start with your essential oils and add 12 drops of Lavender essential oil and 12 drops of Tea Tree essential oil into your roller bottle. Next, fill the rest of your bottle up with the carrier oil of your choice. I chose to use sweet almond oil for this roller. Once the bottle is filled up, pop the roller ball on and give it a few gentle shakes and it's ready to go! Pop it in a bag, a purse or even keep it in your car! The roller bottle makes it an easy product to carry with you and to use on the go!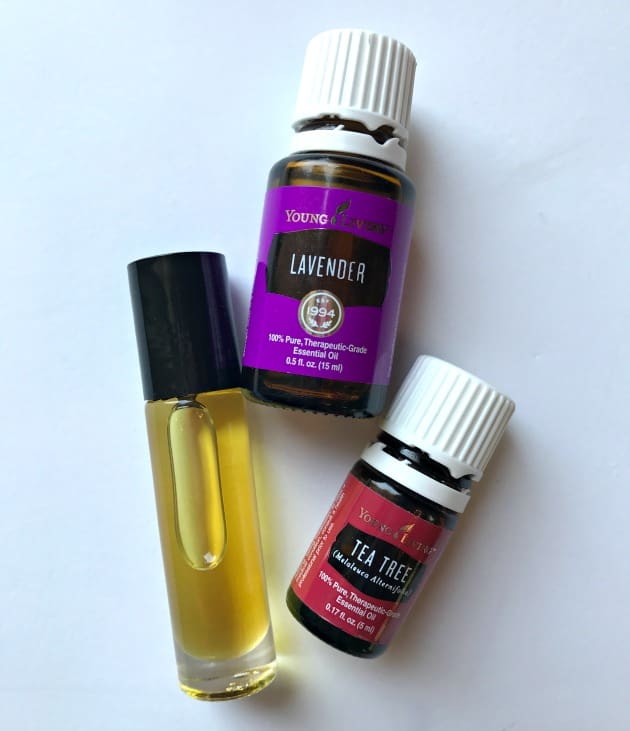 To use: Simply roll over the bug bites and gently massage into skin to stop mosquito bites itching. Do this several times a day and until the bug bite is gone. The Young Living Tea Tree oil is an anti-bacterial and an anti-microbial so don't worry about rolling over numerous bug bites! The roller bottle oils will stay germ free!
Do you have an all natural bug bite product? This combo is so easy to make and works great to stop mosquito bites itching. Plus, the oils in this recipe are really great for your skin in general! An added bonus to relieving your itch!