I love to start my day with coffee.  In the hot summer months though, starting the day with a cold coffee drink sounds much more appealing than a regular hot coffee.  A cold coffee drink is also a great pick me up in the afternoon on those days when you need a little something extra to keep you going.  This Mocha Frappe Recipe is something you can make at home for a fraction of the cost of expensive coffee shop drinks and the coconut cream gives it an amazing flavor and texture!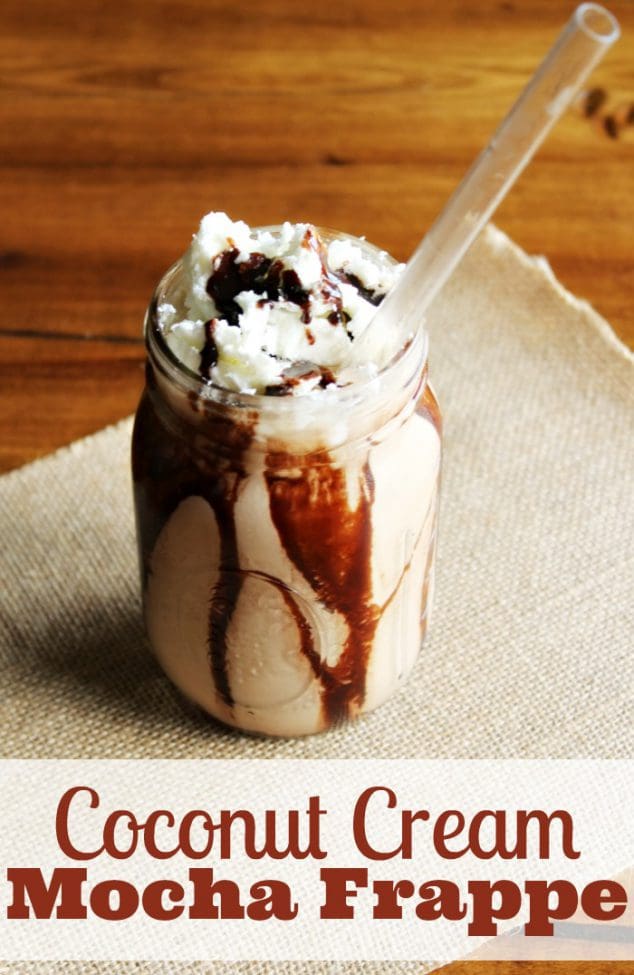 Coconut Cream Mocha Frappe Recipe (AKA Mocha Coconut Frappuccino Recipe)
Ingredients:
1 Cup Coconut Cream (could substitute regular milk if prefer a regular mocha frappe recipe)
6-10 Coffee Ice Cubes – use your favorite brewed coffee
Chocolate Syrup to taste
1/4 cup room temperature coffee
coconut cream ice cream for topping (if you like)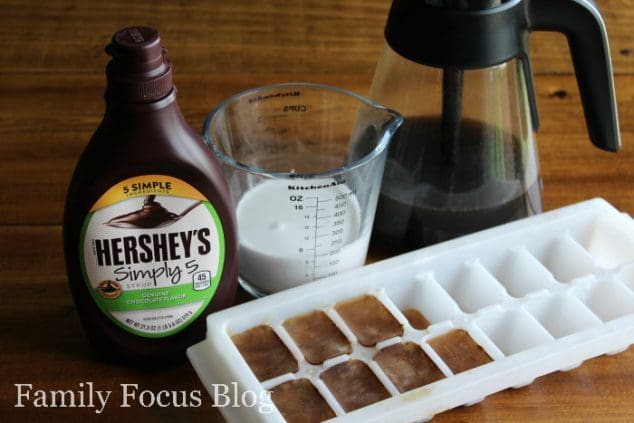 Mocha Coconut Frappuccino Recipe Instructions:
I mention using coffee ice cubes.  If you've read any of my frappe recipes before like my Homemade Mocha Frappe, then you know my coffee ice cube trick.  If not, here's the scoop.  Regular ice cubes will water down your coffee drinks.  If you use coffee ice cubes, your iced coffee or frozen coffee drinks will stay rich and flavorful.  To make coffee ice cubes we simply pour any unused coffee at the end of the day into an ice cube tray and freeze.  We do this regularly to keep a supply on hand.
Also a note on coconut cream. For those that may be unfamiliar with coconut cream you can usually find it in your local grocery store in the section with evaporated and condensed milk in the baking aisle. An example brand is IBERIA Coconut Cream which comes in a can. I included my amazon affiliate link for organic coconut cream below for your convenience.
Place the coffee ice cubes, coconut cream, chocolate syrup, and coffee into your blender or into a single serve cup like a Ninja blender cup.  That's my favorite way to make this Coconut Cream Mocha Frappe Recipe.  It's easy to drink right from the cup that way and not dirty other dishes.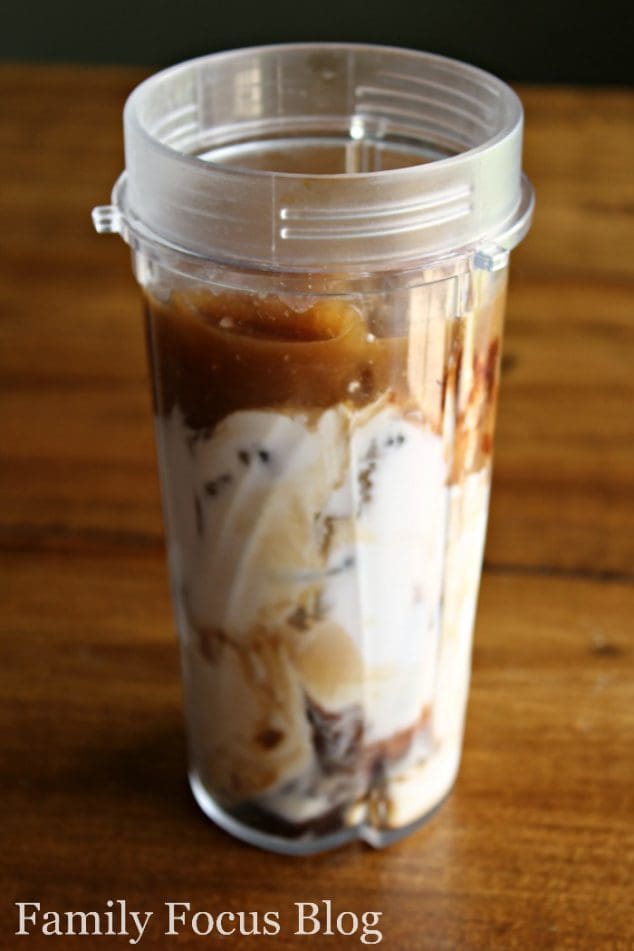 Blend it until it's smooth and either drink from the cup or pour into a mug.  I drizzled a little syrup into my mason jar mug before I poured it in and then topped it with a little coconut cream ice cream for an extra special treat.  You can also drizzle a little extra chocolate syrup on top too!
It tastes a lot like a mcdonald mocha frappe recipe only I think it tastes even better!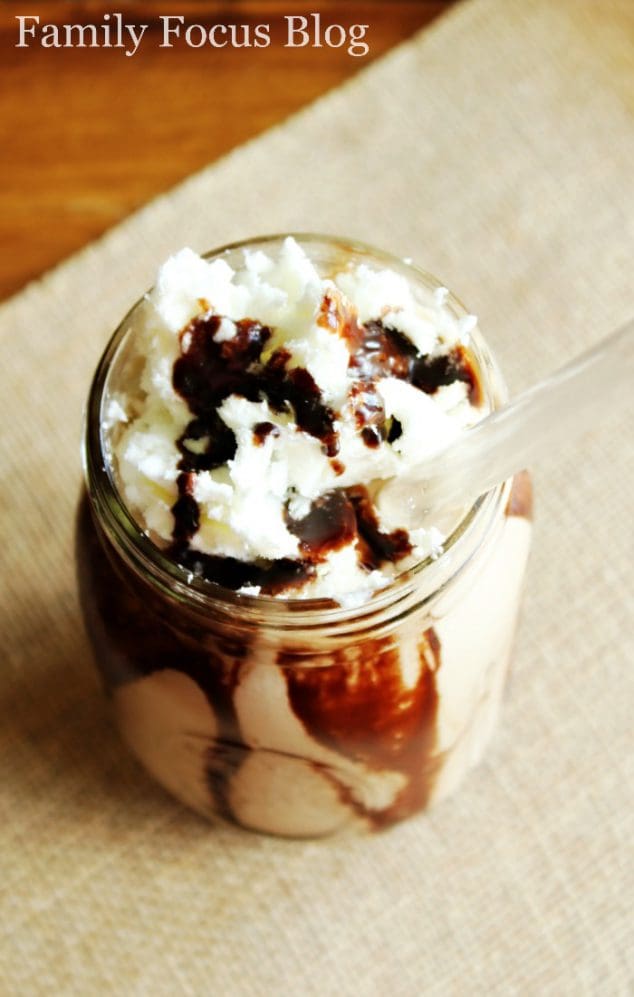 What's really great about the coconut cream is that it adds a great specialty flavor and doesn't require added sugar!