La-Z-Boy Furniture Introduces New Styles
Hold onto your socks- I was lucky enough to get the chance to participate in a La-Z-Boy review and host a La-Z-Boy furniture giveaway for one of you lucky readers too!  First – let me start by saying, that La-Z-Boy Furniture is no longer just amazing recliners! La-Z-Boy has a whole new line of amazing stationary furniture as well as the iconic stuff they are known for.  In fact, La-Z-Boy has so many choices of chairs, recliners, sofas, sectionals, sleeper couches and even all the details you need to complete the look, that I could have been lost in choices forever.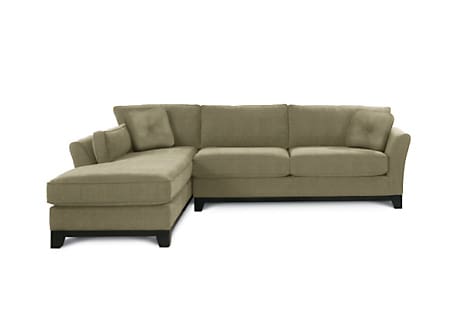 La-Z-Boy Furniture Makes Shopping Easy
La-Z-Boy website does an amazing job of making it easy for you to shop!  Of course, they sort out the furniture choices by type, price, most popular, etc and show you all your color choices.  But what I find extra cool about the La-Z-Boy website is that they have a gallery of room inspirations where you can really get ideas for what will look good together or id a certain shape room.  La-Z-Boy also offers an amazing 3D Room Planner that quickly and easily bring your dream rooms to life and helps you figure out what type of furniture and how many pieces will fit your room best.
Another great thing is that if you live near a La-Z-Boy Store like we do, you can inside and get amazing help from professionals that know interior design.  This was a life saving feature for my husband and I.  We never agree on anything when it comes to home decor!  So when we went into the Cool Springs Franklin La-Z-Boy Furniture Store and were greeted by a professional who could make suggestions and moderate our ideas with some constructive ideas of his own and ideas for compromise, it was marriage saving!  We choose to review the Reese La-Z-Time® Full Reclining Sofa.
La-Z-Boy Reese Sofa Review
Though I was originally tending towards one of La-Z-Boy's new stationary sectional sofas, we absolutely love our new La-Z-Boy Reese Sofa.  It is just so comfortable with nice big seats and cushions that hold up when you sit down instead of melting away like my old sofa.  I also love being able to kick my feet up and I am sure it is much better for my circulation as I blog away!  I actually want to tell you about how we fell in love with everything we saw at La-Z-Boy and redid the whole room, but I will save that for another blog.  I have to stay focused on the sofa review right now!
One more thing I just have to mention here is the quality.  La-Z-Boy furniture is built to last, and most La-Z-Boy furniture is built right here in the USA.
For More Info on La-Z-Boy:
Visit the La-Z-Boy website
Like La-Z-Boy on Facebook
Follow @LaZBoy on Twitter
$1,500 Gift Certificate La-Z-Boy Furniture Giveaway:
La-Z-Boy will generously provide one lucky reader will win one $1,500 La-Z-Boy Furniture Gift Certificate.
La-Z Boy Furniture Giveaway Dates:  November 2- December 3, 2012 Midnight CST
How to Enter:  Enter through rafflecopter- just sign into the widget and click the entries you want to complete.
Giveaway Details:
Open USA, age 18+ to enter. Winner announced right here on December 4, 2012.  I will select the winner through rafflecopter and notify by email. Winner must respond within 4 days or the prize will be forfeited. Your email will not be shown and will be kept private.
I was provided with La-Z-Boy furniture in the hopes that I would share my honest opinions. I received no monetary compensation and the opinions expressed are my own.