I love a good lip scrub. A gentle exfoliation once a week is good for your lips. Just like your face needs a good scrub, your lips do as well. Store brand lip scrubs can often be pricey. Try this orange DIY Sugar Lip Scrub the next time you need to exfoliate your lips. The best part about this lip scrub recipe is that it's all natural and feels great. There are no chemicals or yucky tastes. You can lick it right off your lips if you want! Follow the easy steps below and create your own lip scrub in less than 5 minutes.
Orange DIY Sugar Lip Scrub Tutorial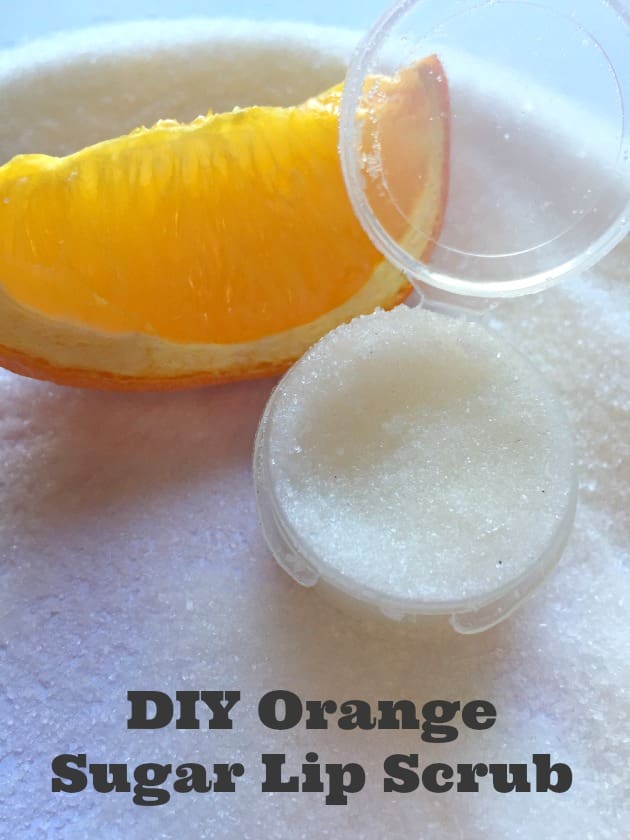 Orange DIY Sugar Lip Scrub Supplies Needed:
1 1/2 tsp. Sugar
1/4 tsp. Coconut Oil
Plastic Paint Container (found at any paint supply store or paint aisle of other stores)
1-2 drops Young Living Orange Essential Oil (it must be a high quality essential oil)
Measuring Spoons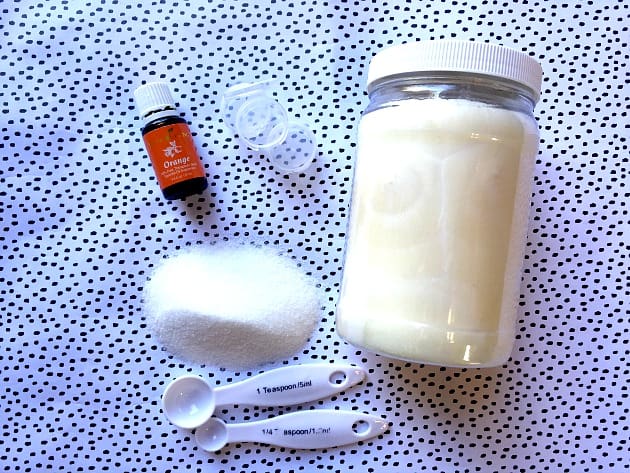 Directions for how to make your Orange DIY Sugar Lip Scrub:
Grab your supplies and head to the kitchen counter or table. Pour one and a half teaspoons of sugar into a small bowl. Add 1/4 of a teaspoon of coconut oil into the sugar. Stir the sugar and coconut oil together until mixed well. It should be the consistency of wet sand. You might need to add a touch more coconut oil if it seems a little dry. Add 1-2 drops of orange essential oil to your sugar coconut oil mixture and stir. Once it's all mixed together, transfer into your plastic container and pop the top on!
To use your DIY sugar lip scrub, just scoop out a pea size amount and gently rub in a circular motion over lips for about 10-15 seconds. Wipe off with warm cloth or lick right off. Store in a cool dry place.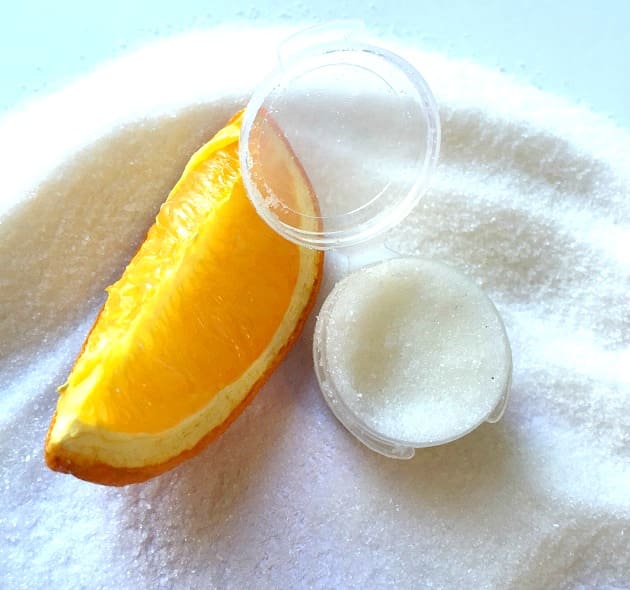 Do you use lip scrub? If so, try this easy diy sugar lip scrub the next time you are needing something to exfoliate your lips with! It's all natural and great for your skin and the scent of orange is uplifting and energizing!  It also makes a great diy gift!