ShambalaKids creates meditation and relaxation CDs for children and teens with the goal of helping kids increase self esteem, decrease stress and manage anger. ShambalaKids offers professional CDs, mp3 and classes as well.
"One with the Universe Kids'  Meditation" offers guided visualizations, and breathing and progressive relaxation exercises that are perfect for mellowing out tiny, tightly wound minds. Great for bedtime! Ages 5 to 12. — Melissa Chiant
Stress Relief and ADHD Natural Help For Children
ShambalaKids offers resources for kids meditation, children self esteem, ADHD natural help for children, teen relaxation, kids relaxation, kids anger management, and kids stress management.   How do the CDs work?  Well, the children's guided relaxations take children first through a segment of mind – body relaxation. This alone is excellent for stress management, peaceful sleep or simply relaxing after a busy day.  Then, in the second portion of each relaxation audio there is a teaching portion that gives tools to increase your child's self-esteem such as calming techniques using the breath, visualizations for dealing with difficult situations and feelings, and positive affirmations for creating wonderful experiences and building self confidence. ShambalaKids Audios include help for reducing stress, sound sleep, self esteem, ADHD, anger management, positive thinking, and affirmations.  You can listen to a sample of the Kids Relaxation CD on the shambalakids.com website.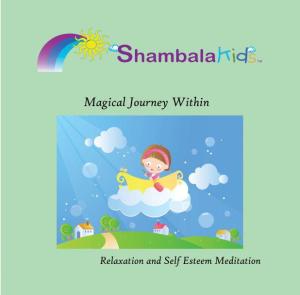 Parents, schools and professionals alike use our guided imagery audios and programs with great success to help children and teens improve self-confidence, reduce stress, sleep better, manage anger, deal with peer pressure and bullying, improve overall attitude, focus and concentrate better at school and help ADHD Kids feel in control.
ShambalaKids Reader Discount:
ShambalaKids would like to share a discount code for my blog readers "FAMILYFOCUS20" which will give a 20% discount on any purchase at ShambalaKids through December 31, 2012.
You may also wish to follow @shambalakids on Twitter for uplifting parenting messages and on the ShambalaKids Facebook page as well.
This post was brought to you by ShambalaKids and if you love Louise Hay, you may want to check out the Kids Life Skills Program at ShambalaKids Website!