I love homeopathic medicine.  My mom used homeopathic remedies on me and I used homeopathic teething pill for my kids and they worked great.  So when I got the chance to review Borion Homeopathic Medicine, I was happy to do so!
"Homeopathic medicines are therapeutically active micro-doses of mineral, botanical and biological substances. Used to treat many acute health conditions, these medicines are safe, natural, and have no side effects."
Nip Flu-like Symptoms at the First Sign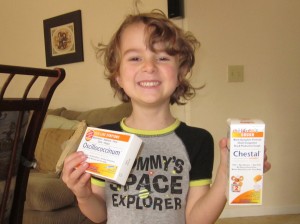 Flu is highly contagious and can put you out of commission for more than a week. There is no "cure" for the flu, but the key is to relieve symptoms that make us so miserable at the first sign. Oscillococcinum, or Oscillo for short, may be difficult to pronounce, but it's great to have during flu season. The moment you start to feel achy or run down is when Oscillo can start working naturally with your body to relieve flu-like symptoms, such as fatigue, headache, body aches, chills and fever. Oscillo has been shown in clinical studies to help reduce both the severity and the duration of flu-like symptoms, helping you feel like yourself again. In one recent study published in a British scientific journal, nearly 63 percent of patients who took Oscillo within 24 hours of the onset of symptoms showed a "clear improvement" or "complete resolution" in as fast as 48 hours. Oscillo has no side effects and is packaged in individual doses, so it's easy to carry with you and take as you need it. It's sweet-tasting, melt-away pellets dissolve quickly under the tongue and require no water, chewing, or swallowing, and it's safe for ages two and up.  We haven't had the flu yet this year but I actually used Oscillo last year when we felt the flu coming on and I loved having something natural to give my kids and their flu symptoms were gone in just a couple of days.
Here is something kind of interesting! You can be the first to know about cold and flu outbreaks in your area before they strike in your home. Just enter your zip code in Boiron's Cold and Flu Tracker at http://www.oscillo.com/flu-tracker to find out your region's risk level.
Relieve Your Child's Cough Naturally and Safely, Without Drowsiness or Sleeplessness
If the common cough is an inevitable part of your child's winter repertoire, then Children's Chestal cough syrup might be just what you need!  With no artificial flavors or colors, this honey-based cough syrup is one of the safest and tastiest options for relieving all types of common coughs. Safe for children ages two and up, this non-drowsy medicine works by coating the throat with the sweet, natural goodness of honey, temporarily soothing throat irritation, while its blend of safe homeopathic medicines loosens chest congestion, thereby making coughs more productive for a speedier recovery. Children's Chestal can be your little one's day and night cough solution—calming those dry, fitful coughs that can prevent sleep at bedtime, but without the drowsy side effects that can hamper an active child's day. I like that in addition to being safe and non-drowsy, Children's Chestal is also dye-free with no drug interactions.
Boiron Homeopathic Medicine Giveaway:
One lucky reader will receive one box of Oscillo OR one bottle of Children's Chestal homeopathic medicines for cold or flu.
Giveaway Dates:  December 14- December 28, 2011 Midnight CST
How to Enter:
Do any one or more of the following and post a comment below about each action you took. Each comment will count as a separate entry so your chances of winning increase- limit of 5 entries per person since there are only 5 actions.
1.  Leave a comment here telling me if you have ever tried homeopathic remedies before
2.  Subscribe to Family Focus Blog RSS feed or email in top right hand margin
3.  Like Oscillo on Facebook
4.  Like Family Focus Blog Facebook page
5.  Tweet and leave URL:
Enter to win Boiron Homeopathic Medicine #Giveaway http://familyfocusblog.com @familyfocusblog @OscilloUSA
Giveaway Rules:
Winner selected through random.org and notified by email- #69, shawna.
I was provided with the Boiron in the hopes that I would share my honest opinions.  I received no monetary compensation and the opinions expressed are my own.