I love a good lip gloss as I'm sure many of you all do too! I prefer for mine to contain ingredients that I am familiar with and that I know are good for my skin. This Moisturizing Essential Oil Flavored Lip Gloss is so easy to make and is great for keeping lips soft and supple especially during the dry winter months. There are only 3 ingredients in this recipe all of which are great for your skin/lips. This Homemade Lip Gloss Recipe goes in a roller bottle so it is quick and easy to use.
Homemade Lip Gloss Recipe Tutorial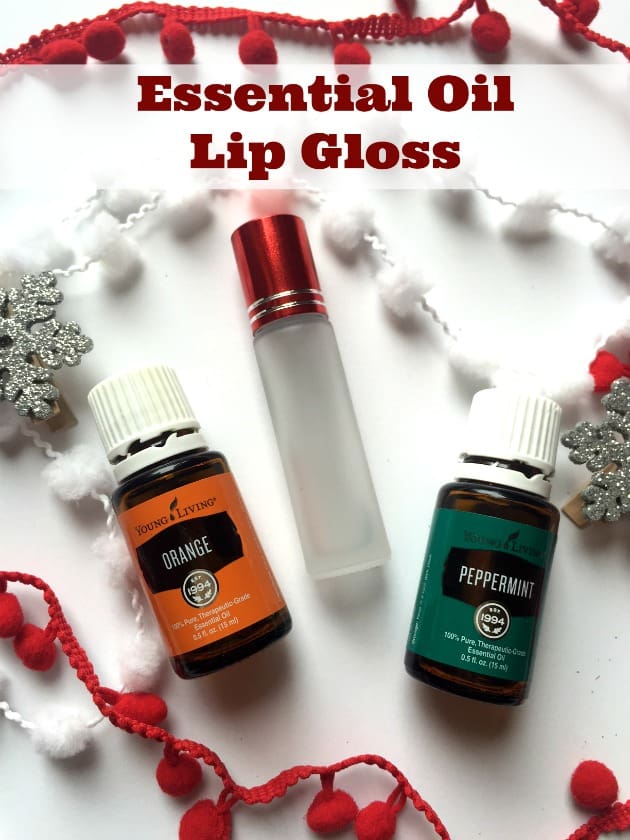 Essential Oil Lip Gloss Ingredients &Supplies Needed:
Glass Roller Bottle
Liquid Coconut Oil
Orange Essential Oil
Peppermint Essential Oil
If you need Young Living essential oils, I am a distributor so you can order them through my website here.
If you need glass roller bottles you can find them at craft stores or amazon. Here is an affiliate link for the bottles on amazon.
Directions For How To Make Homemade Lip Gloss:
Start by taking the lid and rollerball off of your bottle. For this Moisturizing Essential Oil Flavored Lip Gloss you will want to add 15 drops of your Orange Essential Oil and 15 drops of your Peppermint Essential Oil. (*I only use Young Living Essential Oils and recommend this brand especially if you are ingesting your oils. This company has very high standards and only uses the best plants and distillation methods to get their oils.)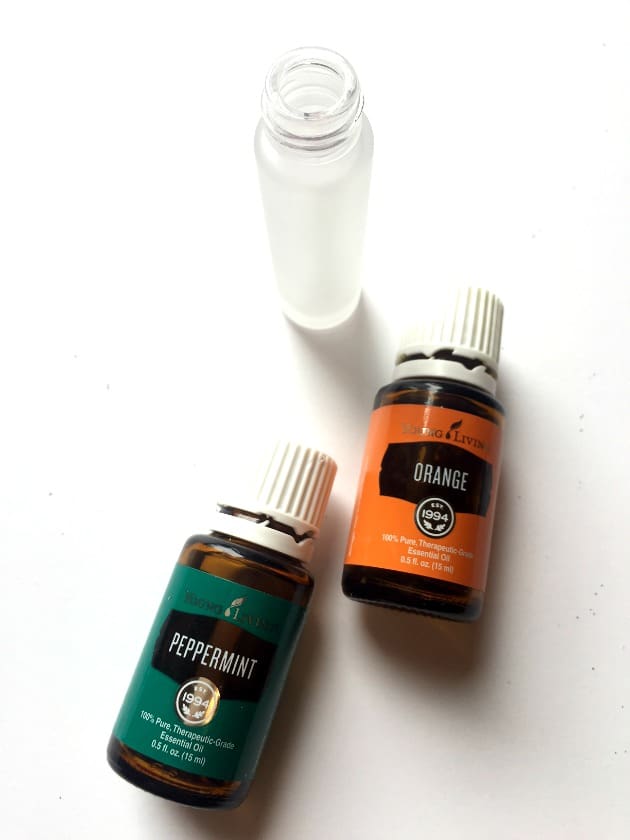 Once you have added your essential oils to your roller bottle, fill the rest of the bottle up with your liquid coconut oil (you can always use sweet almond oil, grapeseed oil or even avocado oil too. Those are all great for your skin!). Pop the roller on your bottle, shake, and your Moisturizing Essential Oil Flavored Lip Gloss is ready to be applied!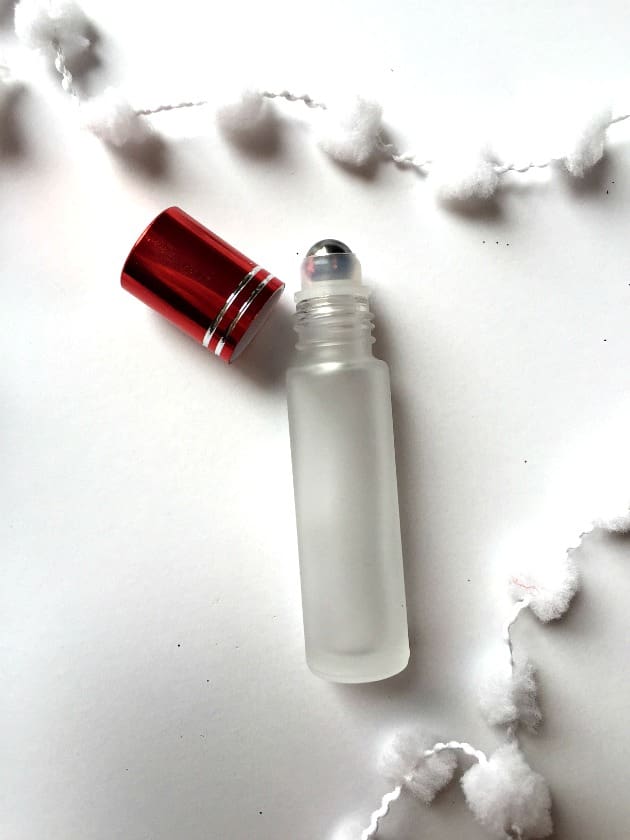 Roll a little on lips and you are good to go. It makes for a very shiny lip gloss that is very moisturizing. A little goes a long way so this roller will last you quite a while!
Have you ever tried a DIY lip gloss recipe before? This recipe is so easy to make and only takes about 5 minutes! It also would make a great gift for someone. Give this DIY Essential Oil Flavored Lip Gloss a try to protect your lips during this dry winter season!