Since our family became gluten free over 2 years ago we've gotten pretty good at making our favorite kid friendly foods from scratch so that we know exactly what's in them but also to because we can play with the recipe until we have something that tastes great.  So many store bought gluten free foods taste so different from the classics but this Homemade Gluten Free Popcorn Chicken Recipe is amazing and you'd never know they were gluten free.  If you aren't gluten free, simply substitute the gluten free flour with regular all purpose flour for a great homemade popcorn chicken!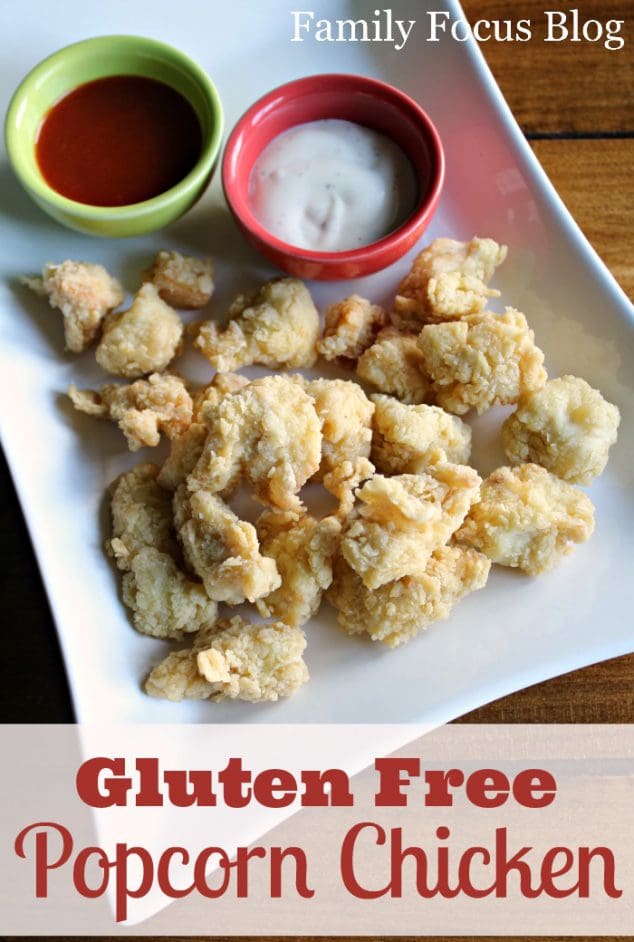 Homemade Gluten Free Popcorn Chicken Recipe
We've been making gluten free chicken strips for quite some time but the kids have been asking for chicken nuggets or popcorn chicken recently so we decided to give it a shot.  This is actually a lot easier than chicken strips and we'll probably be making them a lot more!
Ingredients:
5  lbs Boneless, Skinless Chicken Breast
8 Eggs
1/4 Cup Milk
3-4 Cups Gluten Free All Purpose Flour – we love the Pamela's brand
Salt, Pepper, and Garlic Powder to Taste
1/2 Gallon of Vegetable Oil (this amount will vary based on your fryer)
Gluten Free Popcorn Chicken Recipe Directions:
Pour the oil in your fryer and let it start to warm up.  You could also do this recipe in a pan on the stove but we really love the small countertop fryer for a less mess, more even frying.
Cut your chicken breast into small pieces.  We cut ours into about 1″ x 1″ pieces.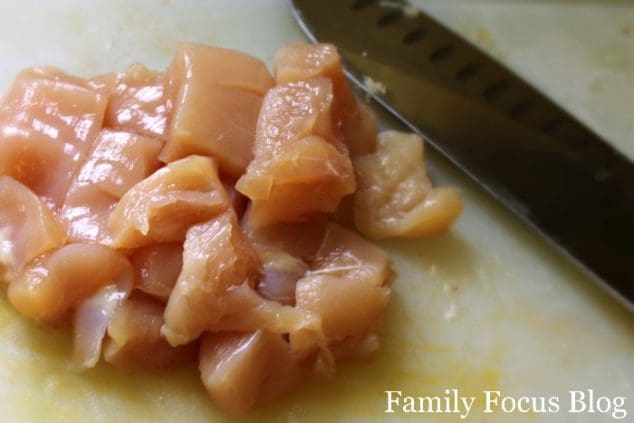 In a medium bowl mix together your eggs and milk.  We started with 4 eggs and 1/8 cup milk and then added more as it got low.  This way you won't be throwing away a lot of egg bath if you have more than you needed.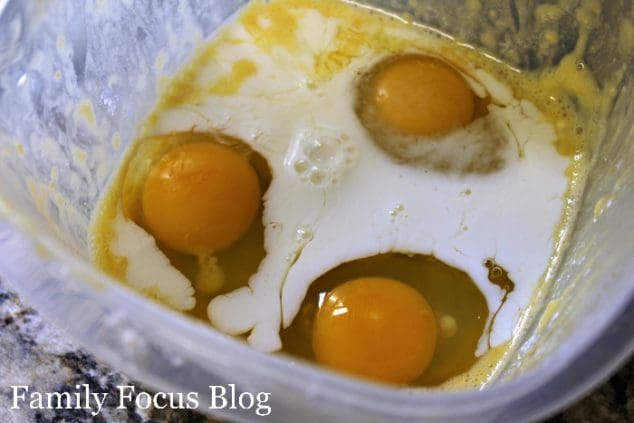 In a large bowl with a tightly fitting cover, combine the flour and seasonings.  Again, you can start with half the flour and add more to reduce waste.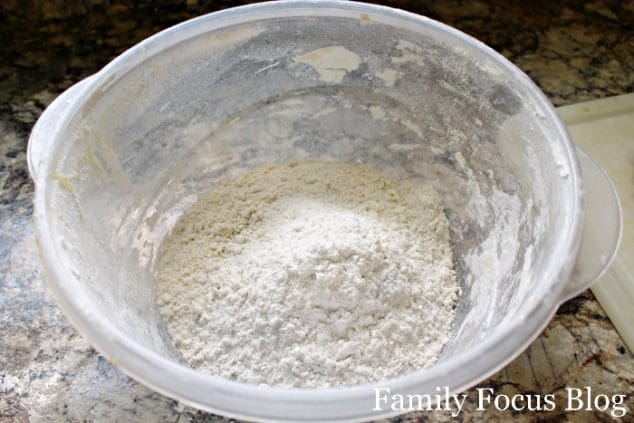 Place the raw, diced chicken into the bowl of flour.  Put the lid on tightly and shake it until all the chicken is well coated.  Transfer it to the egg bath and coat it well with the mixture, then back to the flour bowl.  Shake it again to recoat with flour.
Transfer the chicken to the fryer and cook until it reaches an internal temperature of at least 165 degrees.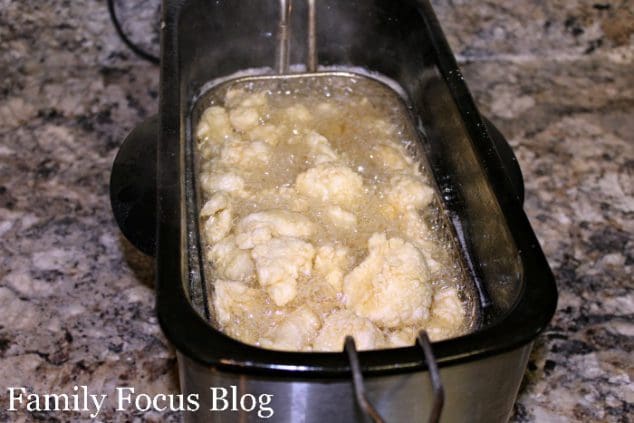 Once the chicken has reached temperature and turned golden brown, remove it from the fryer.  I like to place a cooling rack over a baking sheet and let the cooked popcorn chicken sit on the cooling rack.  This lets any extra oil drip off.  I place my pan in the oven on low heat to keep it warm while we continue cooking the remaining chicken.
Once all the chicken is cooked it can be plated with a side of your favorite dipping sauces and served!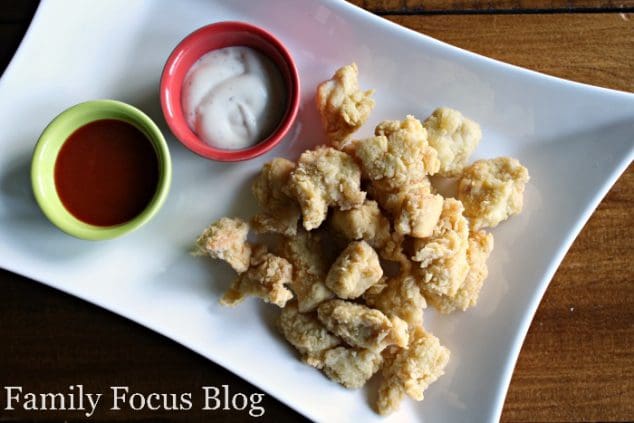 Your family will love this Homemade Gluten Free Popcorn Chicken Recipe! They make delicious party snacks or after school snacks. Have you tried a popcorn chicken recipe before?