Planning for the future isn't high on every child's priority list – especially when it comes to traditional education. Across the country, high schools are reporting double-digit drops in graduation rates, while a growing number of graduates are choosing to opt out of college altogether. And as college acceptance rates have dropped as low as 8 percent at some Ivy League schools, it's easy to see why even ambitious kids feel intimidated at the prospect of applying.
Still, every child dreams of an exciting future – and all too often, it is parents and mentors who shoot those dreams down in the name of "practicality." On the other hand, planting and nurturing the seeds of ambition can help big childhood dreams blossom into lifelong passions. Helping formulate those career ideas doesn't have to be a chore. All it takes is a few simple tactics for harnessing the power of a child's imagination. Here are five fun ways to get your child exploring career avenues.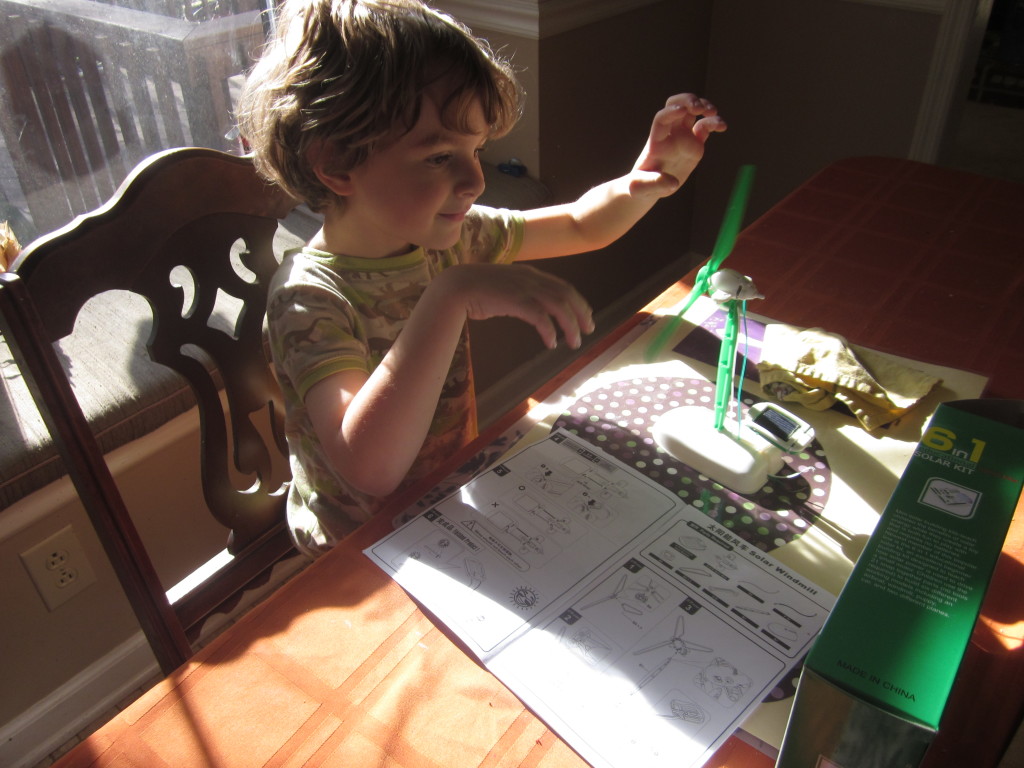 Inspire Your Child in Career Exploration
1. Play Games That Role Play Careers
It's no secret that casual video gaming can become addictive – so why not let kids learn while they play? Whether a child dreams of becoming a pilot, a fashion designer or a world-class chef, there's a game that'll teach the basics. And thanks to the widespread success of the "freemium" business model, most of these games are free to try – making it easy for young dabblers to explore all sorts of topics to their hearts' content. Games are no substitute for classes or internships, it's true – but they can serve as excellent indicators of where a kid's heart is. In fact, even a passion for video games themselves can lead to a well-paying career.
2. Provide Real Heroes
Comic-book superheroes are more popular than ever before, but the pages of science and art books are filled with their own inspiring tales of real-life crusaders. Helping a child relate his or her personal quirks to, say, young Picasso's struggles against the artistic establishment, or to Bill Gates' high-school obsession with computer tinkering, doesn't only set the bar high; it serves as a reminder that it's OK to stand out from the crowd, and that hard work and persistence can turn even the wildest dreams into realistic plans of action.
3. Encourage Career Investigation
At some point, every parent gets tired of answering that endless barrage of "what?" "how?" and "why?". That's why it's crucial to give kids the tools they'll need to investigate their questions on their own – from basic search-engine savvy to critical and lateral thinking skills. Not only will these problem-solving tactics prove useful for school research projects; they'll foster an inquisitive mindset that'll naturally draw kids toward fields that interest them. What's more, a nose for investigation comes in handy in any career, from corporate accounting to nuclear physics.
4. Join a Group
No matter what a child's passion is, there's bound to be a group of other kids interested in the same topic. Beyond school clubs, organizations like the National Association for Gifted Children and Boys and Girls Clubs of America offer seminars and field trips for curious youngsters. And there's nothing stopping high-schoolers from signing up for local meetups of creative writers or computer programmers or trail hikers. Don't worry too much if a group isn't explicitly career-oriented – hanging out with like-minded hobbyists will still help boost a kid's confidence and skill. Besides, a little networking practice never hurts!
5. Integrate Work and Play
As the old saying goes, "If you love what you do, you'll never work a day in your life." In other words, work feels like play when it's fueled by a genuine desire – to achieve a milestone, to express an idea, or to understand the world more fully. World-class athletes, artists and scientists succeed because their work is an integral part of their day-to-day life; left to their own devices, they'd still be doing what they do best. Bring this attitude into a child's life, and all the other pieces will fall into place naturally.
Also don't forget to encourage your child to dream big and work to reach their goals!
What are some of your favorite career exploration tips for kids?