Italy is a gorgeous country with mouth watering food so it is no wonder that it gets its fair share of tourism.  My father-in-law is Italian and he lives in the mountains above Florence.  It has been many years since we have made a trip to Italy to visit him but we finally made the journey as a family this summer.  This was the first time our kids were old enough to remember the trip so we wanted to make sure to show them some memorable Italian sights.  I will share our Italy Travel Itinerary with you here (minus the stop we made to visit my father-in-law) and I can tell you that this Italy vacation will be one to remember for a lifetime.
Italy Travel Itinerary For Your Family Vacation
This Italy Travel Itinerary takes 16 days but you can adjust it to suit your needs by picking your favorites off the list.
Day 1 Ostia Antica, Italy
The Rome Airport, Fiumicino, is located a bit outside of Rome itself so we chose to get a hotel right by the Rome airport and then headed out to Ostia Antica for some amazing sight seeing of spectacular ancient Roman ruins. It feels pretty amazing to be looking at mosaic floors and an ampitheater that date back 2000 years!
Day 2 Rome, Italy
Bright and early, we headed into Rome and got ourselves a hotel that was centrally located to the sights. The first day in Rome, we saw the Colosseum, San Pietro in Vincoli (which houses Michelangelo's famous Moses statue), the Basilica di Santa Maria Maggiore, the beautiful Trevi Fountain, and the iconic Spanish Steps.  Big day!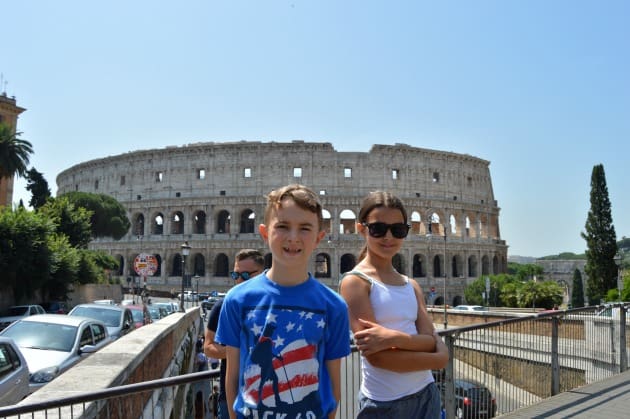 Day 3 Rome
The Vatican City took up our whole day. Saint Peter's Basilica is absolutely breathtaking all by itself and then you will want to go to the top for amazing views. Then the Vatican Museums are also amazing. We found we easily have spent all day there admiring the art and artifacts.
Day 4 Rome
On our third and last day in Rome, we saw the Pantheon, Pizza Navona, the Jewish Ghetto, Victor Emmanuel II Monument, and the Trastevere neighborhood.
Day 5 Piombino, Italy
The first half of the day was spent on a train from Rome to Piombino (3 hours) and getting to our cute little AirBNB vacation rental. The rest was spent on the pretty little beach (though a little rocky) below the Piazza Bovio. Piombino is a great little Italian beach town without too many tourist rushing about. The old part of town is just so quaint and perfect.
Day 6 Piombino
We took a bus and ventured out to Calamoresca Beach. This secluded beach was larger, less rocky, and still not packed with tourist.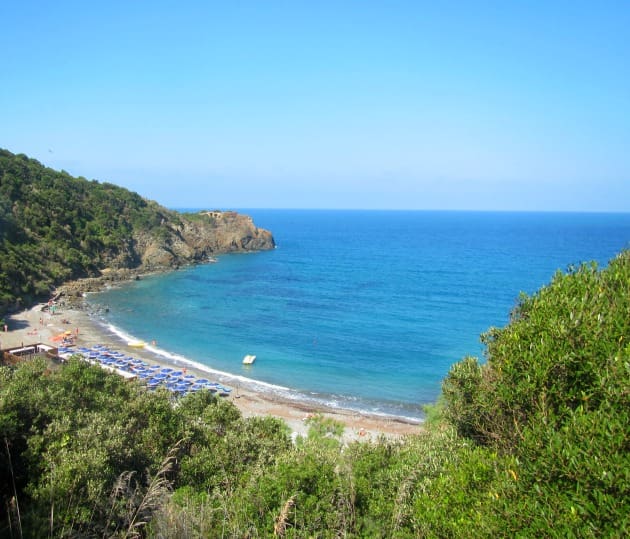 Day 7 Piombino
Just relaxed at the beach beach below Piazza Bovio, window shopped the cute Piombino streets, and ate delicious seafood and pizza.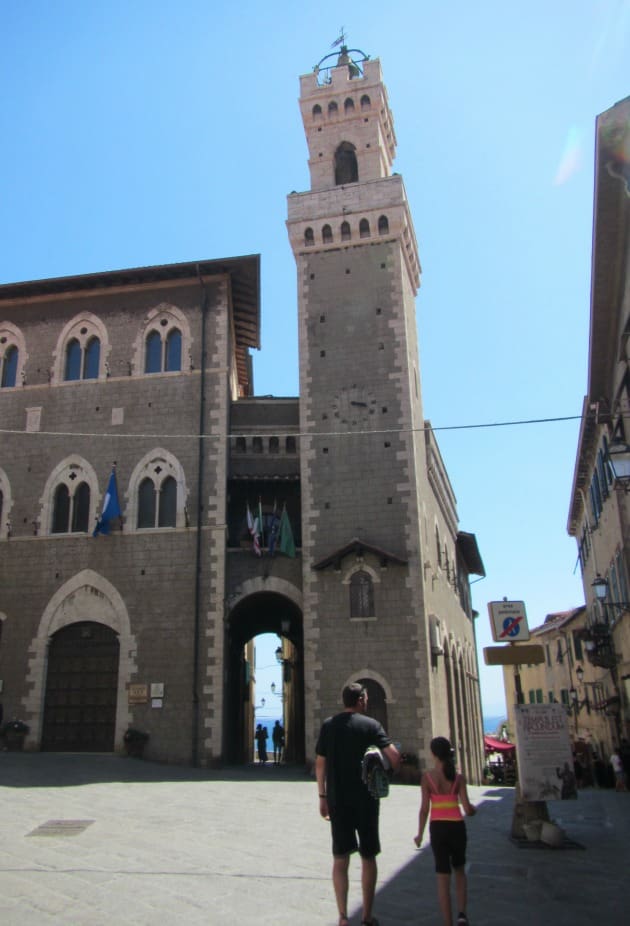 Day 8 Pisa, Italy
A quick train ride will bring you to Pisa.  Of course, you will want to see the Leaning Tower of Pisa!  You will also want to the Duomo di Pisa, the actual cathedral itself is quite beautiful and in the Romanesque architecture style.  The baptistery is also worth checking out and it has some great views in case you don't get to the top of the Leaning Tower as well as amazing acoustics. A guard demonstrated the acoustic effect by singing out in notes that lasted long after he began the new notes so that he sounded like a small choir all by himself!
Reader Interactions