I love my bed!  I am an excellent sleeper and just thought of my bed is inviting!  The mattress is comfortable and the sheets are soft and my comforter is warm.  To me, those are the ingredients for a welcoming bed.  When I received an invitation to review 1500 thread count soft bed sheets from PeachSkinSheets, I said, "Yes, please!"  They provided a set to facilitate review and they will also be providing a set to a lucky reader as well.
Soft Bed Sheets- PeachSkinSheets Review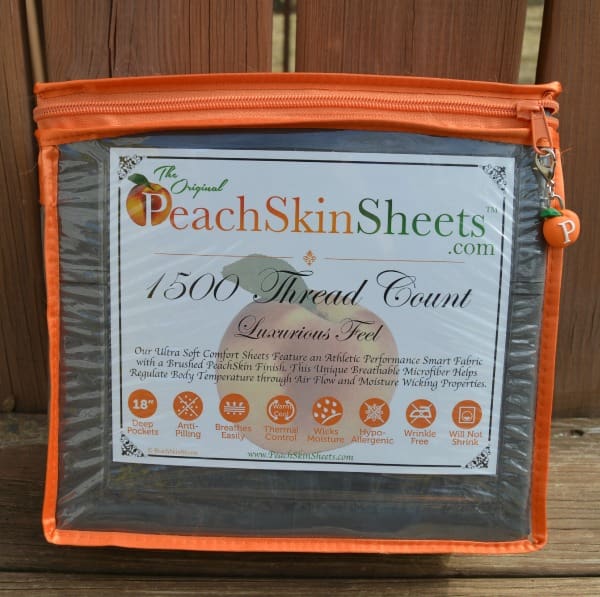 Super Soft Sheets
What attracted me to PeachSkinSheets to begin with was the thread count being extremely high so I assumed they would be super soft sheets.  Also, with a name like PeachSkinSheets, I figured they would be some soft bed sheets and indeed they are.
They have a brushed PeachSkin finish for "extraordinary 1500 thread count softness". The sheets are very soft right out of the package but they are also very durable. Often with a high thread count you get soft but fragile- not so with these because of their special fabric which provides a lot of extra benefits- you can read more about the fabric at peachskinsheets.com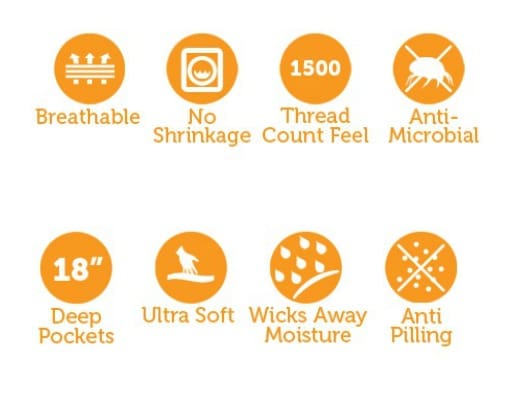 Body Temperature Management Sheets
PeachSkinSheets uses a SMART Fabric that helps warm sleepers stay cool and cool sleepers stay warm. The fabric actually wicks away moisture and is 50% more breathable than most fabrics including cotton.
Easy Care Sheets
These 18″ deep pocket sheets have elastic All Around for a snug clean looking fit. Plus they don't shrink which means you won't have to struggle to get that fitted sheet on anymore. The PeachSkinSheets also come out of dryer with wrinkle free so you bed looks nicer without any extra work.
Durable Sheets
I already mentioned these sheets are durable and don't snag or wear out easily. They also don't pill- you know get any little tiny balls which I can not stand! These sheet hold their color as well- no fading or dingy coloration after washing. They are even stain resistant!
Hypoallergenic Sheets
I also dig that these sheets are hypoallergenic and great for sensitive skin. They are even anti-microbial.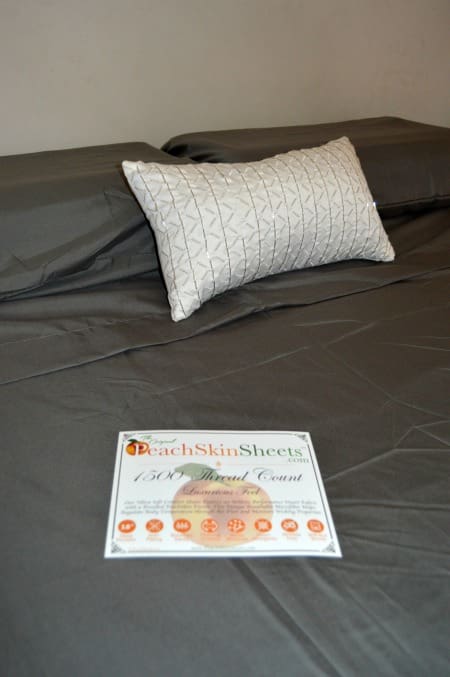 My kids even noticed my sheets right away, which I found shocking when my seven year old son said, "Hey, I like those sheets!" Really, he doesn't even notice my haircuts but he noticed the sheets- what?! PeachSkinSheets come in 13 colors to choose from so you can get the perfect match for your decor. They also feature 2 colors of the month for deeper savings each month. You can learn more or order at peachskinsheets.com
PeachSkinSheets Soft Bed Sheets Giveaway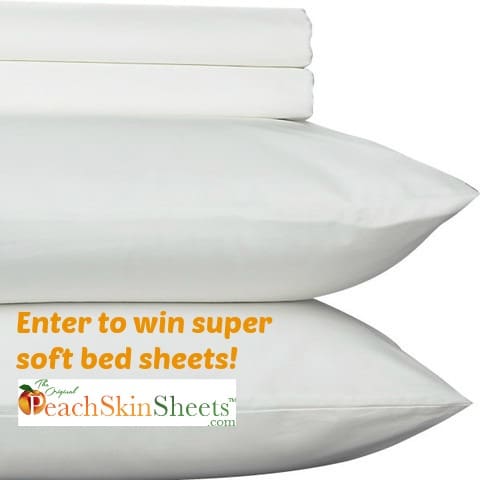 One lucky reader will receive one PeachSkinSheets sheet set which includes one Flat Sheet, one Deep Pocket Fitted Sheet, and two Pillowcases with European Envelope Closures. Winner selects sheet set size and color subject to availability.
PeachSkinSheets Giveaway Dates: March 5- March 30, 2015 Midnight CST
How to Enter: Enter through Giveaway Tools- just sign into the widget and click the entries you want to complete (leave comment, share, or follow).
Giveaway Announcement:
Winner announced above in the Giveaway Tools widget on March 31, 2015. Winner will be selected through Giveaway Tools and I will notify by email. Winner must respond within 4 days or the prize will be forfeited and alternate winner will be chosen. Your email will not be shown and will be kept private.