Spring has finally sprung!  I think it may have taken so long because I kept forgetting to put away the last of the wintry decorations.  I finally swapped out the last of them this week and the warm temps got me in the mood to do some Spring DIY Home Decorating.  The birds outside no longer look like angry birds and are happily chirping in the yard and they were my inspiration for this Bird Wall Art.  It was easy, inexpensive, and I love how much it brightens up my room for spring!

Spring DIY Home Decorating: Bird Wall Art
Supplies:
picture frame with glass removed
card board sized to fit the frame
burlap
acrylic paint and foam paint brush
bird print
X-Acto Knife
twigs
glue and hot glue gun
paint pen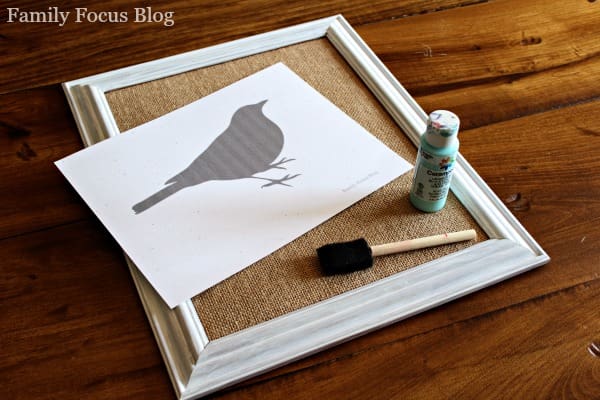 Instructions:
Begin by covering the cardboard with burlap and securing it with hot glue.  You can print it by clicking on the photo below and selecting the print option.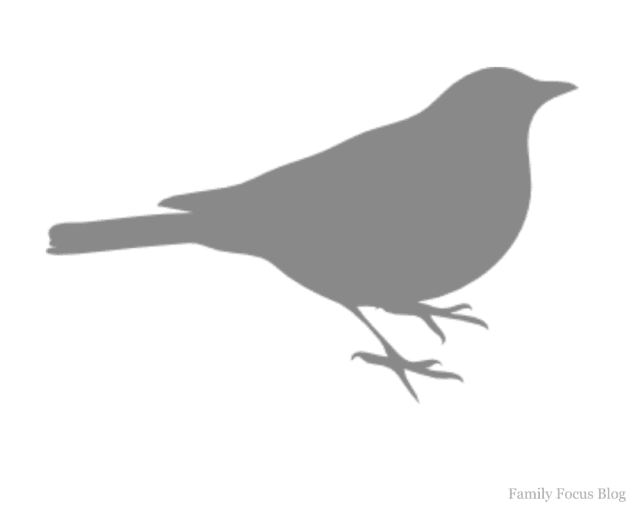 Print our bird print and use an X-Acto Knife to carefully cut the bird out leaving you with a stencil for painting.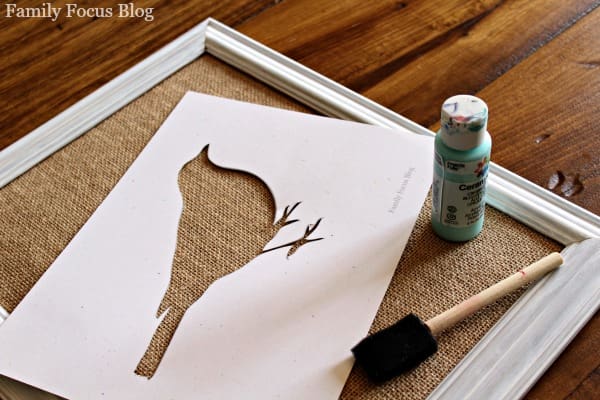 Position the stencil on the burlap and use the foam brush to carefully paint the bird onto the burlap.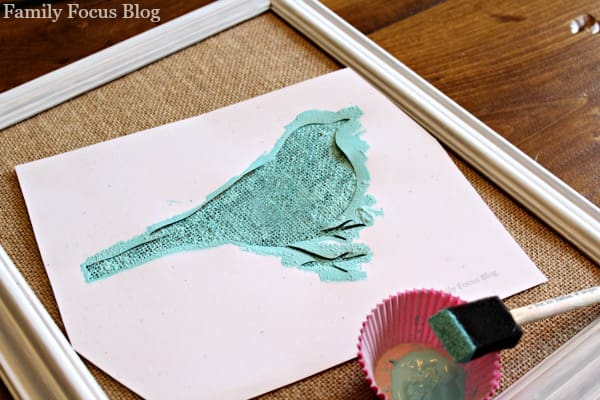 Allow the paint to dry completely before continuing.
Once the paint is dry, use hot glue to attach twigs to the burlap and frame.  You can use old, dried twigs or fresh.  I chose fresh twigs with new sprouts on them.  I attached several along the bottom and then added one to look as though the bird is sitting on it.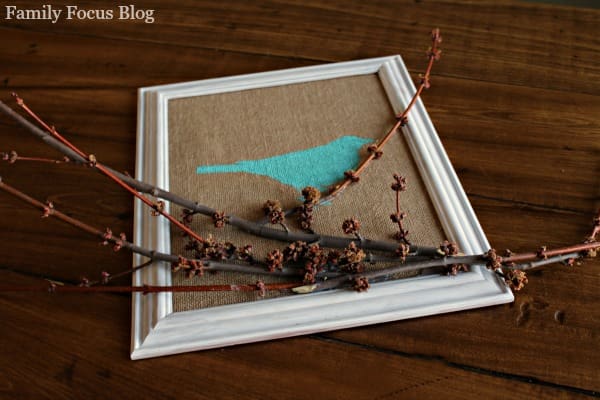 I used a silver paint pen to add the word "Spring" across the top.  You could also use letter stencils or skip this but I liked what it added.  I did the wording freehand to keep it more casual.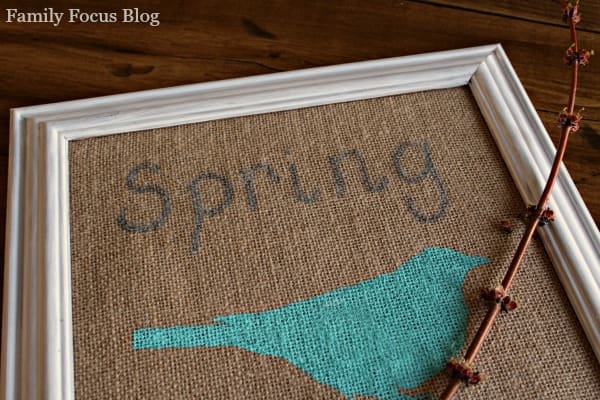 Once your paint is dry and your twigs are secure, your artwork is ready to display!  Hang it on the wall or place it on a shelf with other spring decor.