One of the joys and beauties of childhood is imagination. The innocence of childhood allows for uninhibited ideas and imagination helps play out those ideas and develop creativity, free thinking, and problem solving.  Here are a few imaginative toys and unusual toys that capture the imagination and give it free reign!
Imagination is more important than knowledge." -Albert Einstein
This post is sponsored by Oh! Toys and all of the toys mentioned are available at Oh! Toys. All opinions expressed are my own.
Three Unusual Imaginative Toys:
Wodibow Mastodonts and Nanodonts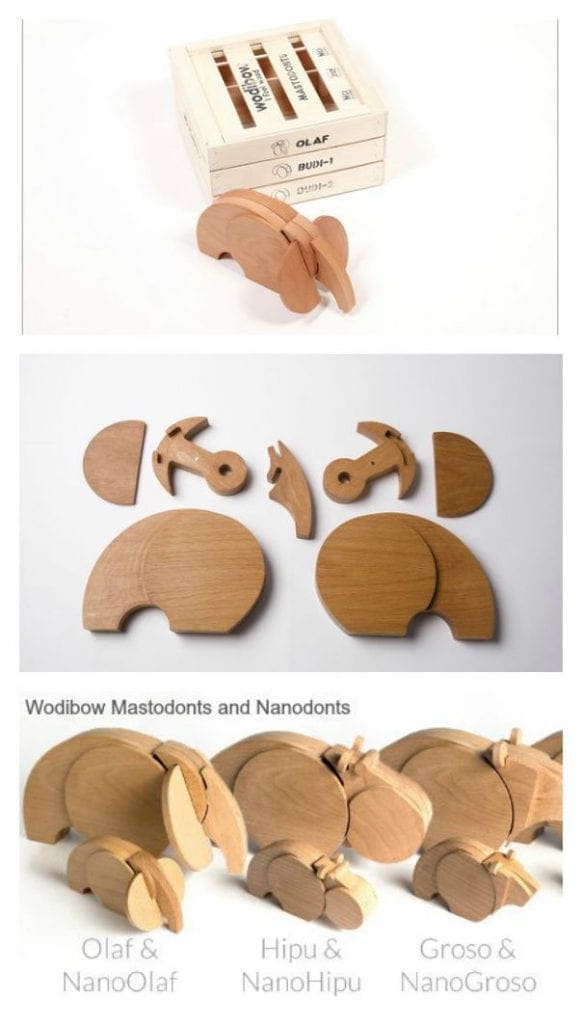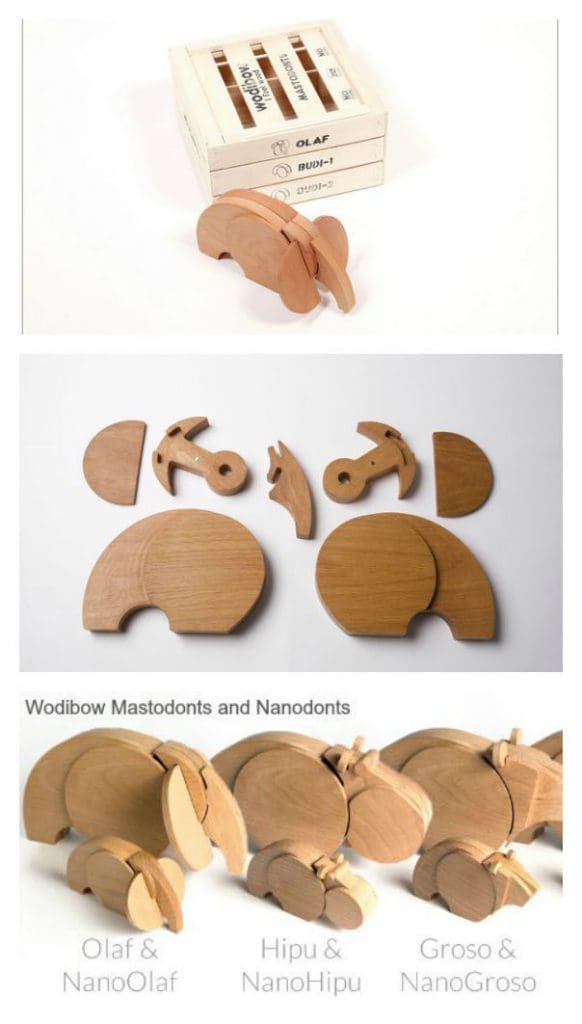 Wodibow makes quality imaginative toys that are environmentally friendly. The Mastodonts and Nanodonts are basically 3 D wooden puzzles that you form into an animal figurine and can they play with! The woooden pieces have internal magnets that help hold together the assembly of each puzzle and allow the animal to have a bit of movement- like opening it's mouth for example. Each piece is made of solid wood which has been sanded and smoothed and dipped in pure, 100% olive oil and beeswax for a smooth, beautiful, non-toxic finish.  This unusual toy makes a unique gift that the recipient is sure to love.
Trigonos Fort Construction Toy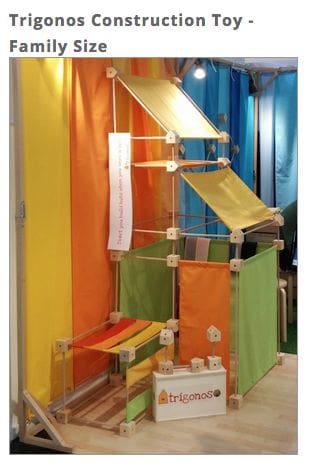 The Trigonos are an unusual toy in that they are a construction toy that your child can use to build life size structures instead of mini structures.   This imaginative toy is sure to be a hit as kids always love building forts.  I think my favorite part about the Trigonos is that the constructions look attractive so I wouldn't mind my daughter wanting to leave them up for weeks like she usually does!
Tsumiki Construction Blocks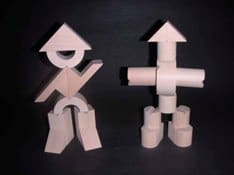 These Tsumiki Construction Blocks will even stretch an adults imagination!  They can be used in all sorts of unusual ways to create imaginative characters.  Unlike the simple geometric shapes of standard kindergarten blocks, these have unique angles, notches and curves.  The innovative shapes and beautiful finish of the award-winning Tsumiki Blocks let you create shapes and structures way beyond the conventional wooden block set.
Imaginative toys are great for a child's cognitive development.  Imagination helps children deal with events and give them a deeper understanding of how things work and why.  Imaginative play can lead to better social skills and the ability to perceive of past and future events.
Imagination has brought mankind through the dark ages to its present state of civilization. Imagination led Columbus to discover America. Imagination led Franklin to discover electricity." -L Frank Baum
Save On These Imaginative Toys- Oh! Toys Promo Code
You can get a 10% discount off merchandise at www.oh-toys.com, using the promo code OHTFF1510 All of these unusual toys are available at Oh! Toys– cool toys that are hard to find!
Wodibow Nanodont Toy Giveaway: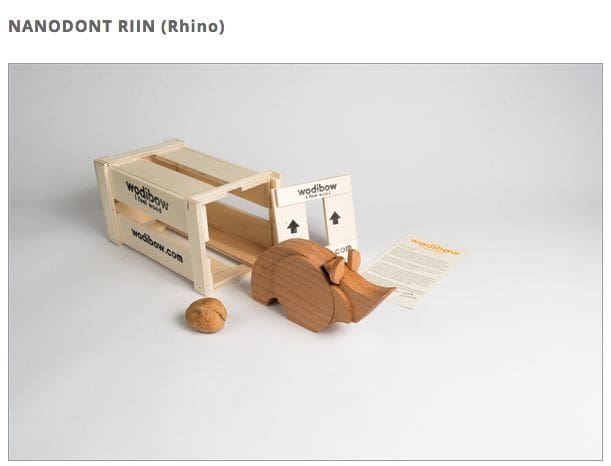 One lucky reader will receive one Wodibow Nanodont, an ingenious wooden animal puzzle from Spain. Internal magnets allow assembly of each puzzle and allow a bit of movement. Winner gets to choose which Nanodont- subject to availability. (Value $34.90)
Giveaway Dates: August 24- September 14, 2015 Midnight CST
How to Enter: Enter through Giveaway Tools- just sign into the widget and click the entries you want to complete. All entrants agree to be subscribed to the Oh! Toys mailing list.
Giveaway Announcement:
Winner announced above in the Giveaway Tools widget on September 15, 2015. Winner will be selected through Giveaway Tools and I will notify by email. Winner must respond within 4 days or the prize will be forfeited and alternate winner will be chosen.
Which of these unusual imaginative toys is your favorite?