Let's face it, everyone uses the internet and someday your children will use it too if they aren't already surfing the internet. Talking to your children openly about the internet and how to effectively create a positive online reputation is essential in making sure they are aware of the effects of their actions online.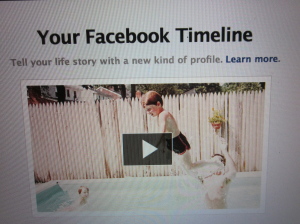 Developing positive habits with regards to what your children share online can go a long way towards building a reputation management strategy for their future and keeping them safe. Here are just a few topics to keep in mind when having the talk with your children about their internet use and how to protect their reputation online.
5 Things You and Your Child Should Know About Online Reputation Management:
Private Information is not so Private
Explain to your child that when they update their status or post a picture on Facebook that it then becomes public information. Even if they were to go back and delete the status or picture it won't necessarily go away because if a friend or someone else happens to post the information on their own wall the status or image lives on in cyberspace. What they, or you, may think is private is in fact public.
What Kids Share Online Becomes Their Permanent Record
The information that is shared online could be used against them later on in life by college admission officers, hiring managers, and even potential dating partners to create a snapshot judgment of their character simply by searching their name. The idea of a permanent record file folder from the past has now shifted to a digital record for all to see.
Actions Online Affect Others
With the increase in social media usage there has also been an increase in cyber bullying. Social media is a high speed gossip train that can be hurtful and damaging for the individual being attacked as well as the person that created the post. Understanding how actions online can affect others offline could play a vital role in your child's social media use.
Start Monitoring Your Child's Name and Mentions
You and your child should work together to set up monitoring tools. There are many great tools out there to use which include free services such as Google Alerts and Social Mentions. These two alert services will allow you to know when anything is published about your child or mentioned across social platforms such as Twitter or Facebook.
Create a Website Together
One of the best ways to manage an online reputation is by creating websites with your name in the domain, for example my website jaybuerck.com. This can be a fun project for both you and your child to do together. You can install a simple content management system like wordpress and start uploading content, pictures, and other appropriate information regarding your child.
When it comes to your online reputation, taking proactive steps will never be considered a bad idea for anyone. Educating your child early on about the positive steps to take will put them ahead of the curve against many adults who still operate under the assumption that their reputation online isn't important.
Guest post by Jay Buerck who is the COO of an Online Reputation Management company and and has worked as an online marketing specialist for over 8 years including stints with 3 Inc. 500 Award Companies. You can find more great tips and strategies by following @jaybuerck.