The cool air this time of year sure puts us in the mood for soup and one of our family's favorite fall traditions is "Soup Sunday".  We try to make soup each Sunday and enjoy our day at home together.  One of our favorite soups is Cheesy Potato Soup with ham and bacon.  You can load this cheesy potato soup recipe up with lots of other things too but this soup is pretty easy to make, delicious, and so filling!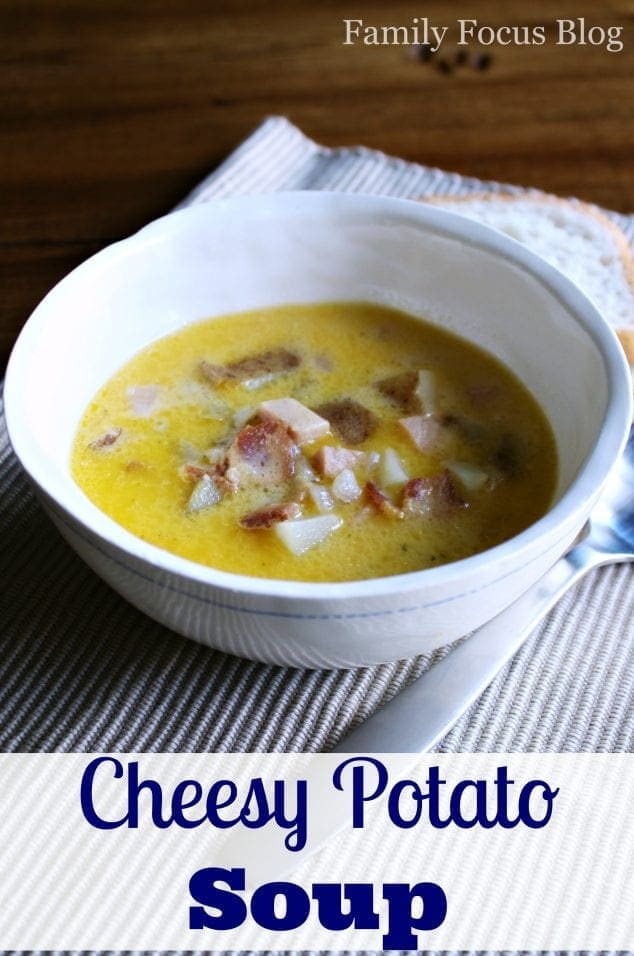 Easy Cheesy Potato Soup Recipe
Ingredients:
1 package of bacon
1 1/2 cups diced ham
2 1/2 pounds potatoes
1/2 red onion diced
2 1/2 cups chicken broth
1 lb sharp cheddar cheese
8 oz cream cheese
3 tbsp butter
2 tbsp flour (we use gluten free)
2 cups milk
How To Make Easy Cheesy Potato Soup:
Begin by cutting your bacon into small pieces and cooking over medium heat until thoroughly cooked.  Add the diced ham to the bacon pieces and heat through.  Remove the bacon and ham from the pan and set aside.
While the bacon is cooking dice your potatoes into bite sized pieces.  After the bacon and ham have been removed from the pan begin cooking the potatoes in the same pan, removing all but a small amount of the bacon grease to cook the potatoes in.  Cook the potatoes until they are not quite tender.  Remove and set aside.
Saute the onions in the same pan that the bacon and potatoes were cooked in.  Combine the bacon, ham, potatoes, and onion in a large stock pot.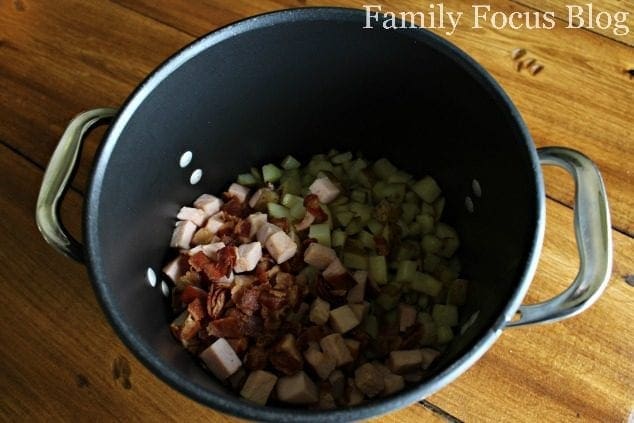 Pour the chicken broth over the potato mixture and turn on to simmer.
In another pot melt the butter.  Once the butter is melted at the flour and stir until smooth to begin creating the cheese sauce for the soup.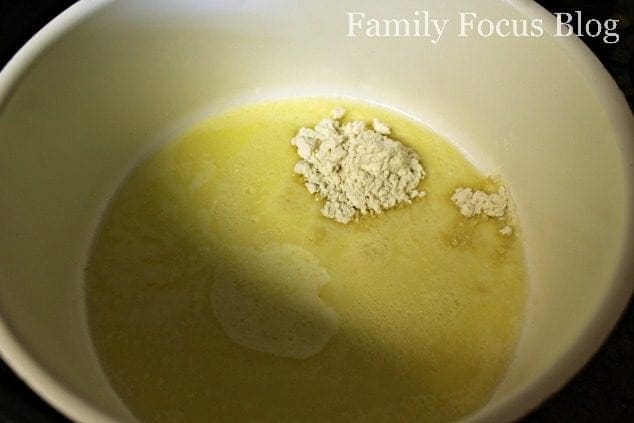 After the flour has been stirred in completely add the milk, cream cheese, and sharp cheddar.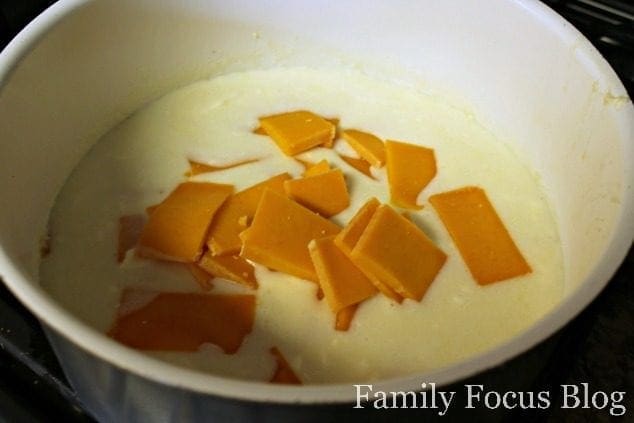 Cook the cheese and milk mixture over low heat, stirring regularly until cheese has melted completely and the mixture is smooth.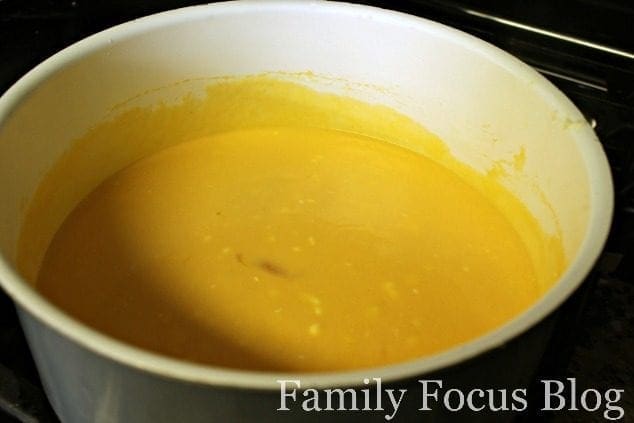 Add the cheese sauce to the potato and broth mixture and stir well.  Keep on low heat until ready to serve.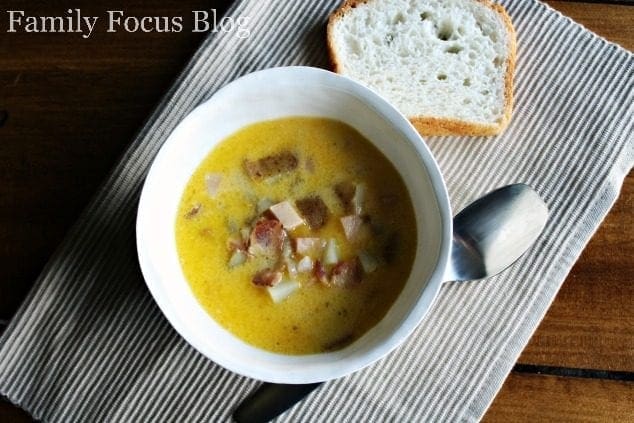 You can add a sprinkle of shredded cheese to the top or simply serve with a piece of homemade bread. I hope you enjoy this Easy Cheesy Potato Soup Recipe as much as my family does. It is so rich and filling- perfect for the cold weather.
What are your family's favorite fall soup recipes?