Simple snacks for on-the-go are essential for busy lifestyles. Too often we grab the not-so-healthy option because we just don't have time to check labels and search for healthy foods that are also quick, portable, and convenient. I myself am guilty of reaching for the sugary treat at the local convenience store without a second thought.  That is why you will love this healthy alternative- Farmer's Market Granola.
Easy Farmer's Market Granola Recipe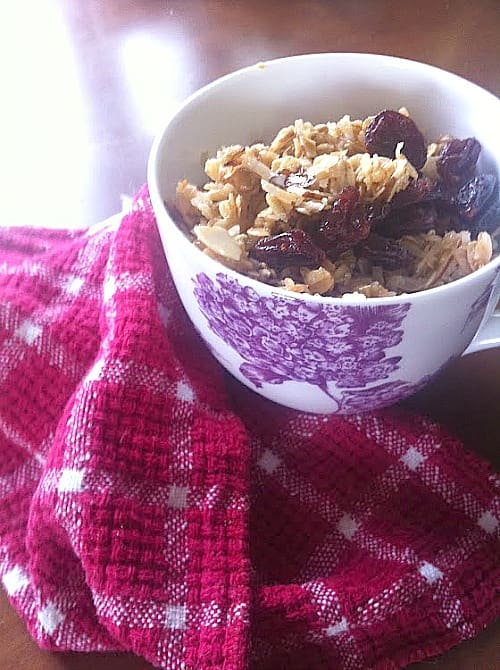 I happen to love granola, and when my sister called me up one day to rave about a delicious granola recipe she snagged from a chef after a stay at an Arizona spa and resort, I was excited to say the least. She claimed it was the best granola she had ever tasted, and when I made it for myself, I couldn't agree more. While the recipe was amazing on its own, I just had to tweak it for my own personal tastes. I began selling the granola at my parents' cafe, and the demand was so huge I set up a table at the local farmer's market to reach as many people as I could. This homemade, crunchy granola is the perfect treat for on-the-go, for breakfast topped with delicious cashew milk, or mixed with creamy yogurt.
Farmer's Market Granola Recipe Ingredients:
3 cups old-fashioned rolled oats
½ cup unsalted butter
½ cup brown sugar
1 ⅓ cups honey
1 ¼ cups sliced almonds
1 ¼ cups shredded coconut
¾ cup raw pumpkin seeds, hulled
1 ¼ cups dried cherries
optional: flax seeds
How To Make Farmer's Market Granola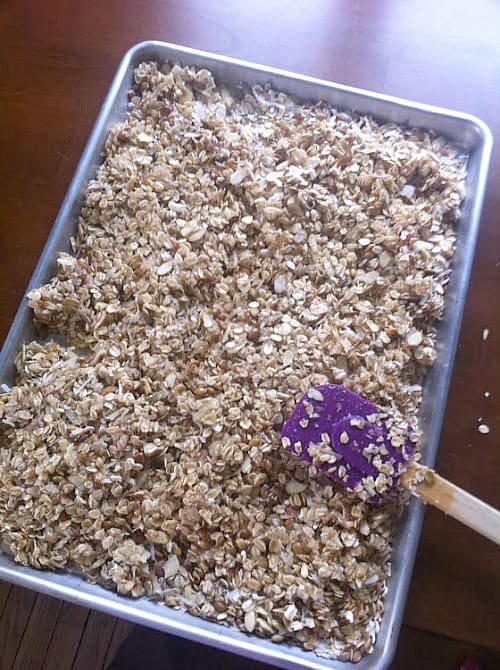 Melt the butter, brown sugar, and honey together in a saucepan. Mix oats, pumpkin seeds, almonds, and coconut together. Add butter mixture to oats mixture and place on a sheet pan.
Roast in the oven at 300 degrees until golden brown. Allow to cool, then add dried cherries to mixture. Pour into a bowl for cereal with cashew milk, or divide into containers for on-the-go treats!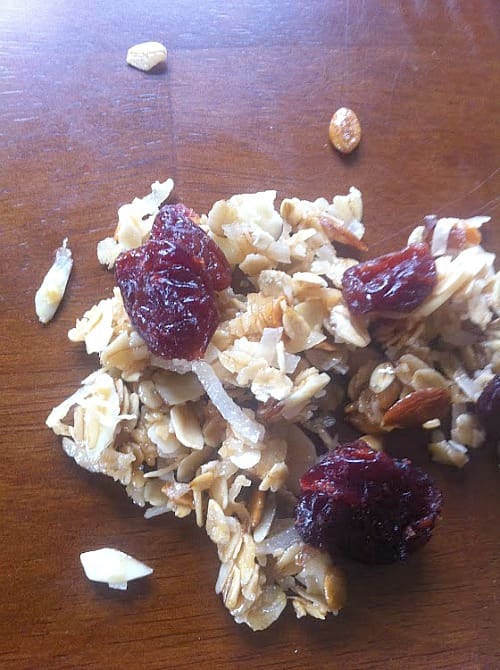 I hope you enjoy this simple Farmer's Market Granola recipe! How do you like to eat your granola? What would you add to this Farmer's Market Granola to fit your personal taste?