Here is a delicious recipe for Fraises Romanoff. It is a light, sweet, refreshing dessert that is easy to make! Top with cinnamon and cool whip or try with different fruits. This Strawberry Romanoff recipe will serve 4-5 people with seconds!
Fraises Romanoff Recipe (AKA Strawberries Romanoff Fruit Dessert)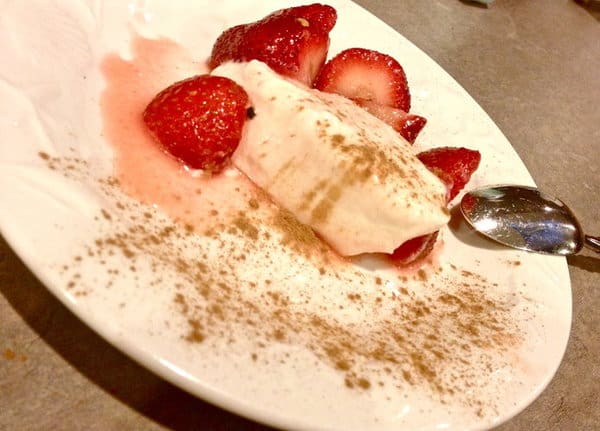 Fraises Romanoff Ingredients:
Heavy cream
Sugar
Plain gelatin
Sour cream
Vanilla
Strawberries
Cinnamon optional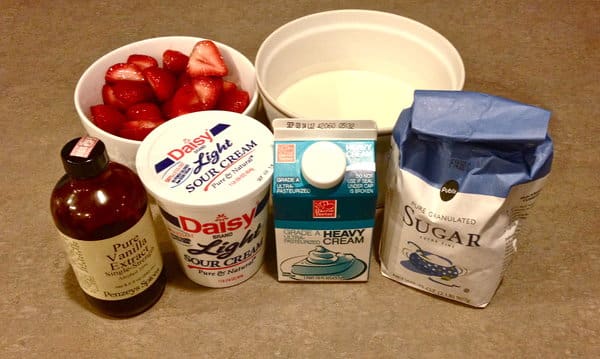 Fraises Romanoff Instructions:
First, clean and chop strawberries. Place them in a bag with some sugar and put in the fridge.
Next, mix 1 cup and 3 tablespoons of heavy cream, 1/2 cup of sugar and 1 envelope of gelatin in a saucepan. Boil gently until gelatin is thoroughly dissolved.
Let the mixture cool until slightly thickened.
Next, add 1/2 pint of sour cream and flavor with 1/2 teaspoon of vanilla. Whisk everything until mix is quite smooth.
Pour mixture into a bowl or 3 cup metal mold.
Cover and chill until it sets. This should take around 4 hours.
Dip the bottom of the bowl or mold into hot water until the edges start to melt. Then flip the bowl or mold over and place the mixture onto serving plate.
Spoon fresh sugared strawberries over, serve and enjoy!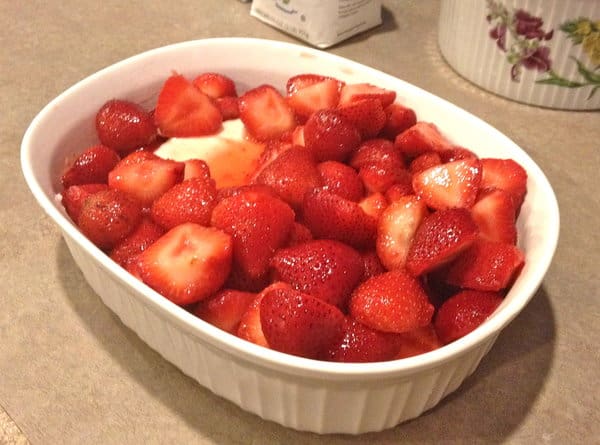 What is your favorite fruit dessert? Have you ever made or would you ever make fraises romanoff?