Last weekend we were heading to a family birthday party and my sister-in-law was serving an adorable birthday cake and strawberry shortcake but it was regular cake (as in not gluten free).  We chatted about whether or not she needed me to bring anything for the party and since our son has Celiac Disease we decided a gluten free dessert would be good.  This way he could have a sweet treat when everyone else did.  I wanted to do something quick and easy and we had fresh berries on hand so I decided on this delicious Strawberry Dump Cake.  Lots of the guests loved the cake, no one realized that it was gluten free, and our guy got to have dessert with everyone else!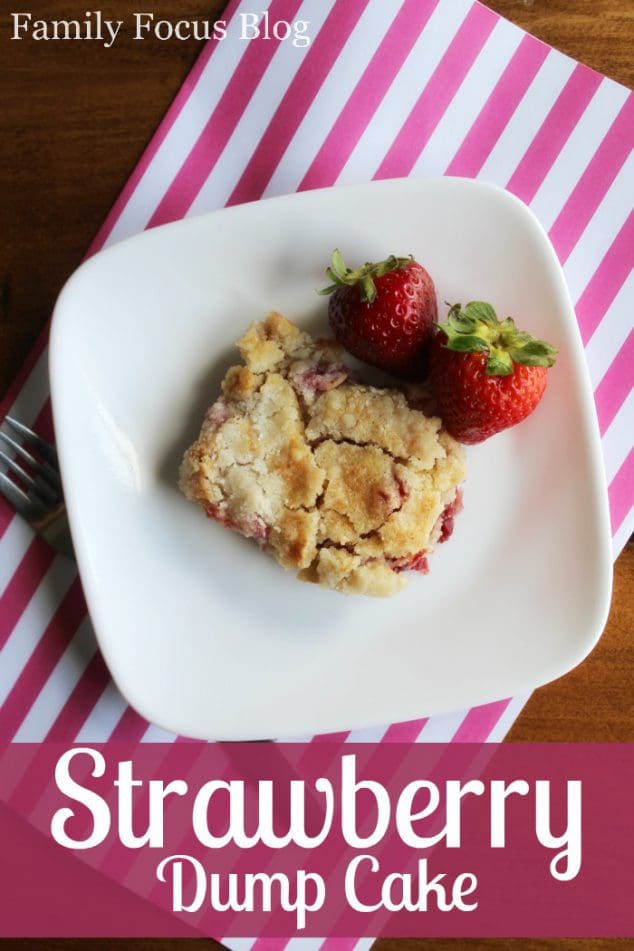 Strawberry Dump Cake
Ingredients:
1 White Cake Mix – I used a gluten free for my family
5 Cups Fresh Strawberries – I've also made this with peaches, blueberries, and blackberries.  All are amazing!
1/4 Cup Sugar
2 tsp Vanilla
1/2 Cup Butter, Melted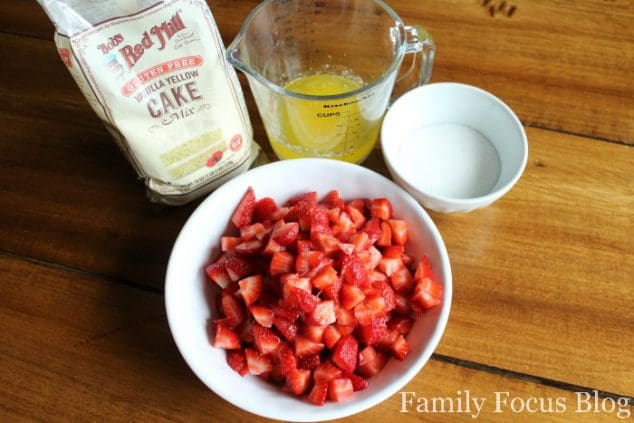 Preheat the oven to 350 degrees.
Use a bit of butter or baking spray to coat the inside of your baking dish.  I used a 9″x 13″ baking dish for my cake.
Pour the strawberries into the bottom of the greased baking dish and sprinkle with the sugar and vanilla.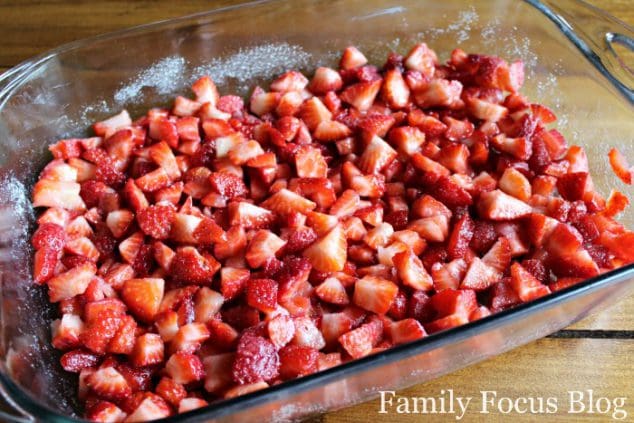 Pour the cake mix, just the powder as it comes out of the box, over the fresh berries.  Make sure that the cake mix is evenly distributed.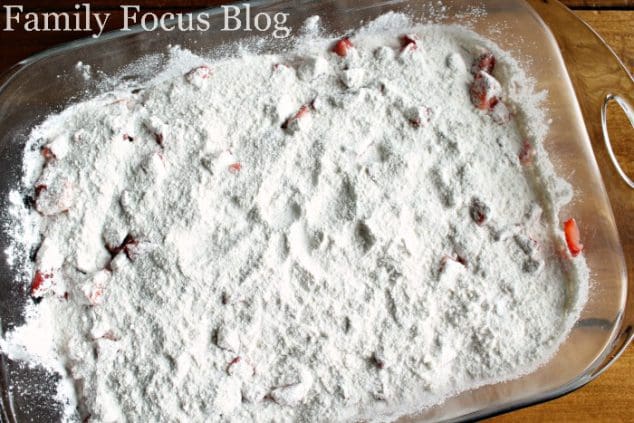 Drizzle the melted butter over the cake mix and berries, trying to cover as much of the mix as possible.  Place in the preheated oven and bake for 30-45 minutes depending on your mix.  My gluten free took closer to 45 because of the ingredients but a regular cake mix will be closer to 30.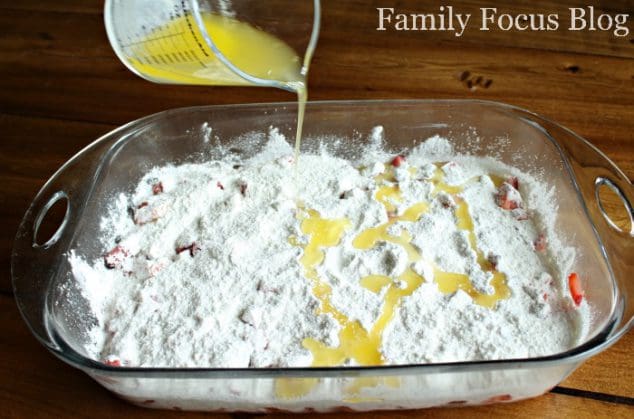 When the top of the cake is golden brown, remove it from the oven and place it on  a baking rack to cool before cutting.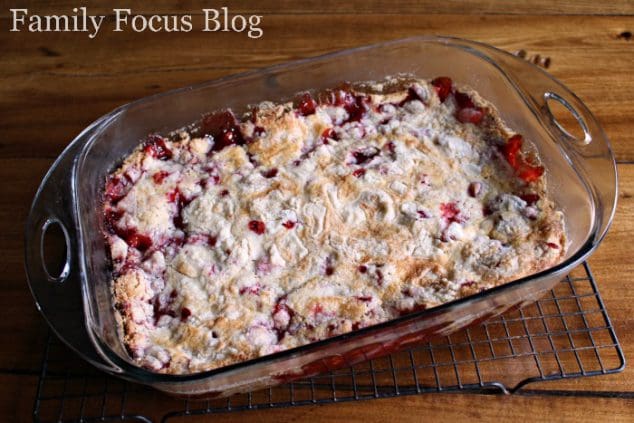 Once the cake has cooled, slice it into serving sizes.  It's amazing served with whipped cream or topped with fresh sliced berries, or both!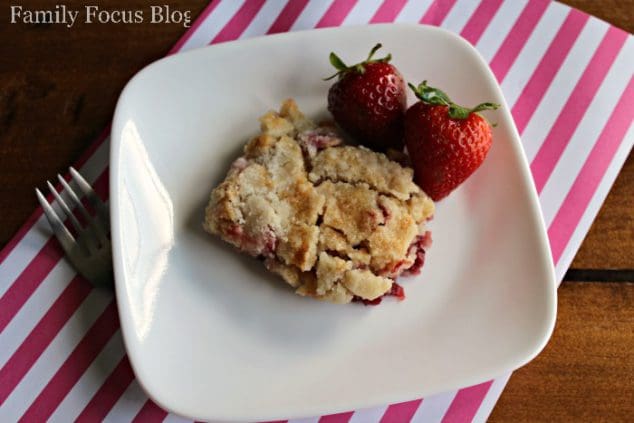 This is such a quick and easy dessert to make.  It's fun for the kids to help with and everyone will love it!