There's no denying that the best part about being a grandparent is getting to spoil and spend time with your grandchildren. If you're looking for some things to do that would be fun for both you and the grandchildren, you've come to the right place. These are five fun activities that both grandparents and their grandchildren will be sure to enjoy. Growing closer to your grandchildren will help in the future when you, potentially, will need their help.
5 Fun Things Grandparents And Grandchildren Can Do Together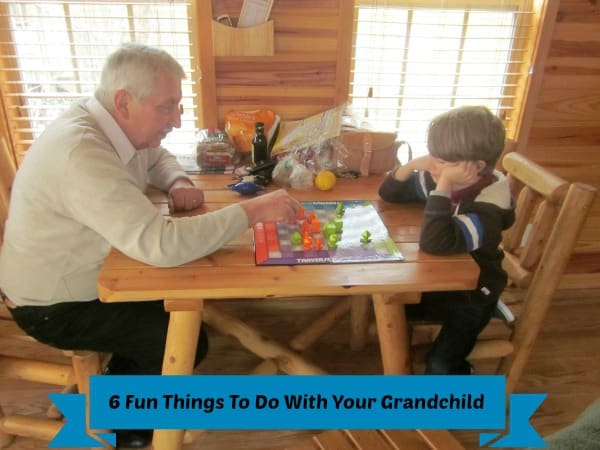 Bake Cookies
Not only is baking cookies a delicious hobby, but this is a great bonding experience for kids and their grandparents. Children like to feel included in normal, grown-up activities, and you'll definitely enjoy being the one to teach them how to measure ingredient portions and follow instructions. Don't forget that this is also a great time to share where the recipe came from and how it has been passed down through generations.
Play Putt Putt Golf
Putt putt golf is one of the most laid back activities that grown-ups can do with children, and fortunately, it's fun and relaxing for the whole group. Kids enjoy the challenge of attempting to pair the ball with the hole, and grandparents love the slow pace of play along with the shade and cool breeze. If you're scratching your head and trying to come up with a great activity, putt putt golf is the answer.
Go to the Library
The library is a great place to spend time with your grandchildren, regardless of their age. If your grandchildren are younger in age, try to get them in the habit of going to story hour and later browsing the children's book section with you. If the children are older, find out what types of books they're reading and find copies for yourself at so that you can read along. Whenever you spend time with the kids in the future, you can discuss new happenings in the books over ice cream.
Open the Jewelry Cabinet
Jewelry often has a lot of history attached, and your older granddaughters will enjoy hearing stories about your pieces as they try them on, if you feel comfortable enough to allow that.
Go Swimming
Lastly, take the kids out for a fun day at the pool or beach, if the weather permits. Bring along a cooler and an umbrella for shade while the kids have fun in the sun. Not only will it be fun for everyone, but you might even walk away with some color.
Play A Board Game
Sit down to a game of checkers or chess.  I used to love playing Chinese checkers with my grandmother!
Overall, doing anything with your grandchildren is a great way to bond with them. The next time you find yourself with free time, try out one or more of these activities for a fun-filled day!  What is are your favorite fun things grandparents and grandchildren can do together?
About the Author: Kandace Heller is a freelance writer in Orlando, Florida. She loves researching, writing and sharing what she learns with others. She was inspired to write this blog post when she first visited this location of Sunshine Retirement Living.