I was just telling my kids the other day that when I was a kid, no one had cell phones and not everyone had computers. It is hard to believe that, in a world that is now so dependent on devices. That is why it is a great idea to celebrate National Day of Unplugging with your family. It is good for our kids (and ourselves) to realize we can indeed survive the day without electronic devices. They might rediscover how fun playing can actually be and you might just might too! Here are a few useful ideas to help your family celebrate National Unplugging.
Celebrate National Day of Unplugging
First of all, National Day of Unplugging is a real initiative and is happening sundown to sundown on March 9-10, 2018. Of course you can choose to celebrate a day of unplugging with your family anytime, and I suggest that you do, but the beauty of the National Day of Unplugging is that hopefully everyone will be participating and honestly, that makes everyone more social. I remember during the big Nashville Flood, electricity went out for a few days and suddenly our normally empty cul d'sac turned into a happening block party. So this year, lead the charge. Be the change you want to see and unplug and play! Seriously, it takes more effort to unplug, but you will have more fun, and make more memories. Spending quality family time together is invaluable. You can get an "I unplug" poster here.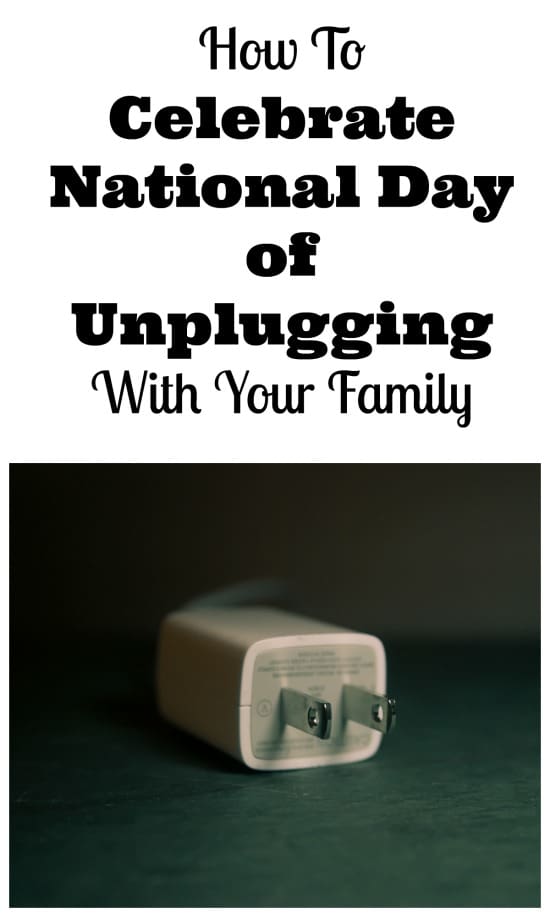 Unplugging With Your Family
There are so many ways to unplug with your family. I feel like I have written about so many ways to spend family day and really, none of them involve letting technology take over. Spending time doing things as a family is never something you regret!
If you aren't used to unplugging with your family, you may want to make a few preparations for National Day of Unplugging: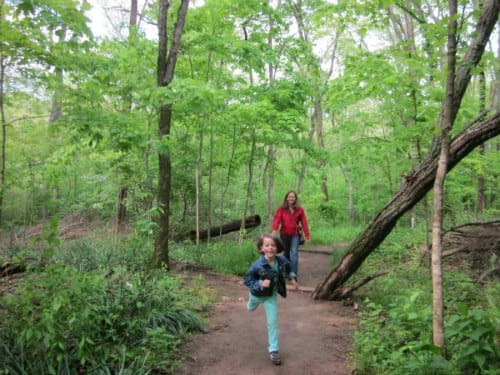 Check the weather and if it will be nice outside, find a local park or a river or hiking trail and get outside and enjoy nature as a family.
Stock up on few board games that the whole family will love- Clue, Wits and Wagers, Scrabble, Monopoly, or check this fun family board games list for ideas. Don't forget playing cards too!
Have some fun building games on hand such as Cuboro, puzzles, and LEGO bricks. LEGOs are especially great because even after the building is done, my son can role play for hours all by himself! He plans out scenes and builds extra props and he acts them out. I love watching his imagination at work.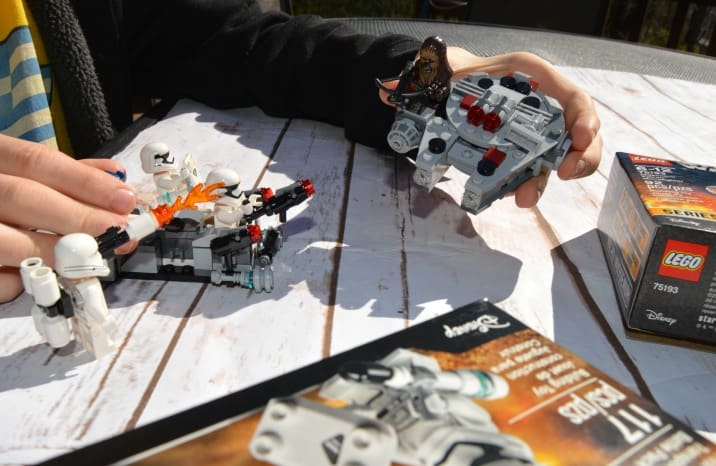 Find a fun recipe and have the ingredients on hand so you can bake something up as a family.
Plan a day trip. Go explore a new place. Have an adventure.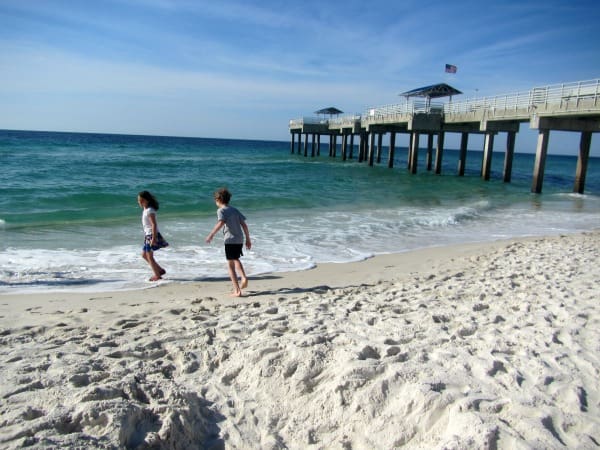 If you don't have time for preparations, that is OK too! Sometimes floundering around together as you make decisions is just part of the process and remember the process can be as fun as the outcome if you relax and go with the flow in a mindful way.
Will you take the pledge to Celebrate National Day of Unplugging With Your Family? What will you do together as a family?