If you love Fall as much as we do, you and your toddler will love making this pumpkin craft! It's still pretty hot in many parts of the country but that hasn't prevented us from pulling out our pumpkins and Fall leaves and other decorations that we put up during this time of the year. Get your toddler excited about Fall with this fun pumpkin craft. There is counting involved, color recognition and even a scavenger hunt can be included in this craft. So grab your toddler and get to crafting!
Pumpkin Shakers Tutorial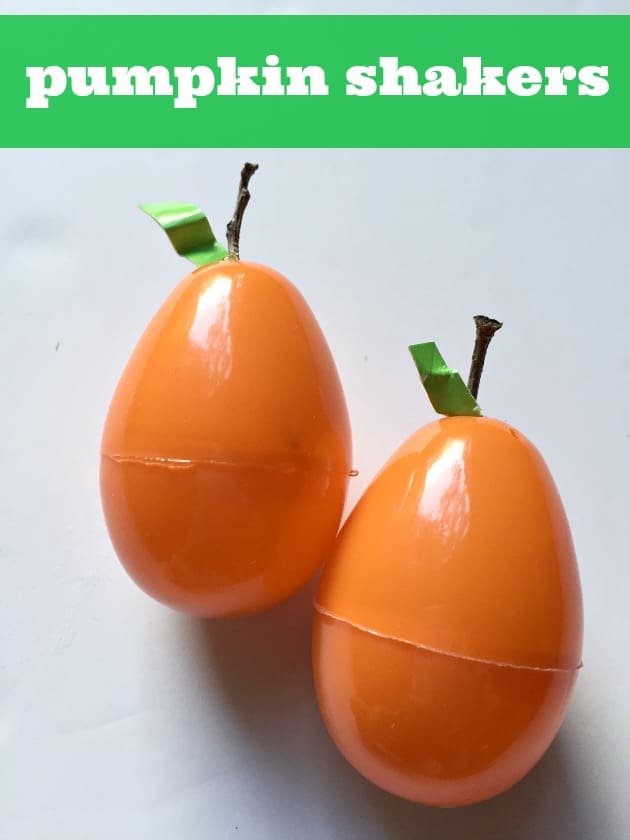 Pumpkin Shakers Supplies Needed:
Orange Easter Eggs
Green Paper Plate or Green Construction Paper
Rice (Rocks or Beans will work as well)
Twigs
Glue
Scissors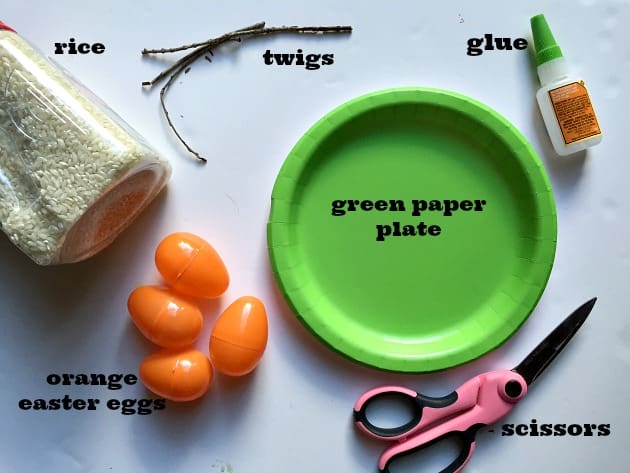 Directions For How To Make Your Pumpkin Shakers:
First, head outside and let your child fins a few twigs. These will be used as the pumpkin stem so thin twigs would be best. Once your child has found a few twigs, gather up your supplies inside and head to the table. Parents. punch a small hole in the top of your Easter eggs (if you are like us, we always have random bags of Easter Eggs put up from previous years of egg hunts so grabbing some orange eggs wasn't a problem) with the scissors. Be careful and make sure to keep the scissors out of your child's reach. Once the hole is made, help your child break a small piece of the twig off and put through the hole on top. If it's a little loose, you can place a drop of glue on the twig and then let dry.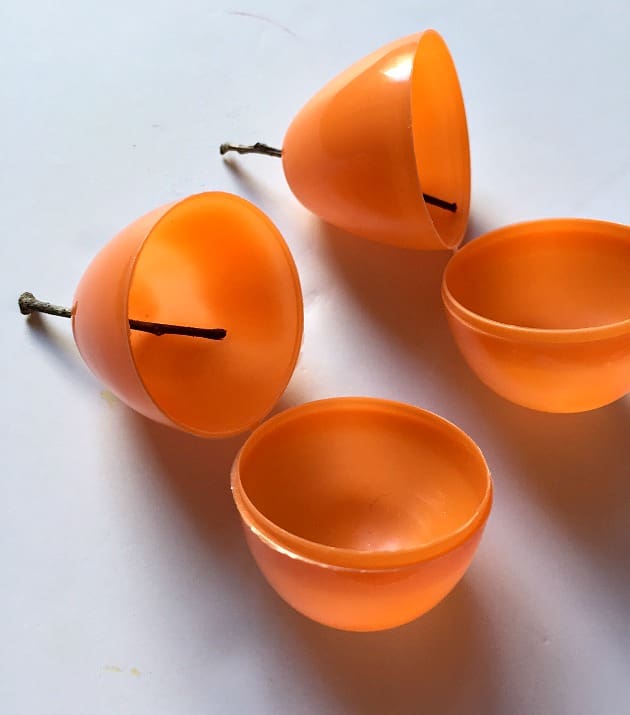 Once the twig is in place, cut a small strip from your green paper plate. This will be the pumpkin leaf so squeeze it in the hole beside your twig! Once those two steps are finished, grab some rice and fill the bottom half of the Easter egg.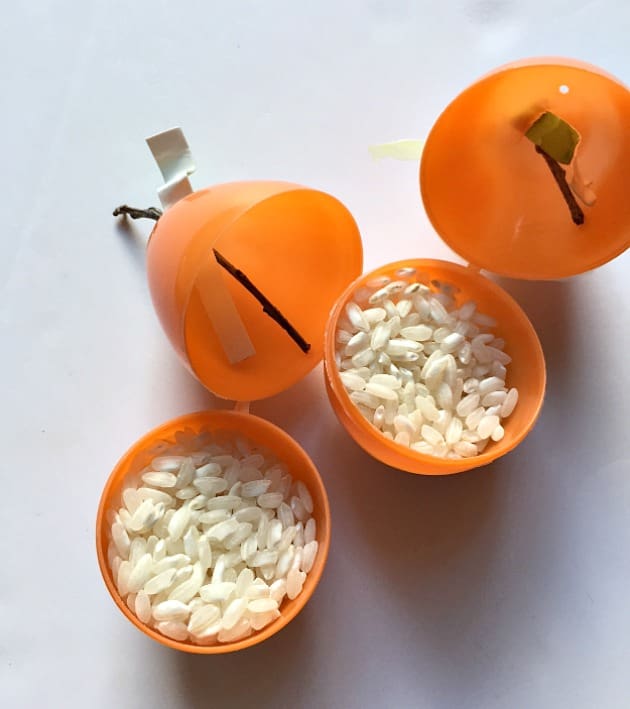 Before closing your egg, place a small strip of glue around the edge. Close your egg and let the glue dry before handing it off to your toddler. This will help the egg from popping open. The last thing you ant is for rice to go flying everywhere! Toddlers love shaking these pumpkins! *Something that might be fun to do is fill your eggs with several different types of materials so that they all sound different when shaking.
Have you made shakers before? This is such a fun and easy craft to do with your little one and the finished product seems to be a big hit to play with day after day.