We often don't realize it, but we are conditioning ourselves all the time. Like Pavlov's dogs, in the famous experiment, we have consistent reactions to specific stimulus. Pavlov's dogs were conditioned to expect food when they heard a bell ring. After a while, the dogs would salivate whenever the bell rung, whether they got any food or not.
We do the same type of thing to ourselves all the time. Each of us often plays both Pavlov and the dog. We put ourselves in routine circumstances to which we react the same day after day, eventually, those reactions become chronic and we can't get rid of them, even when we don't want them anymore.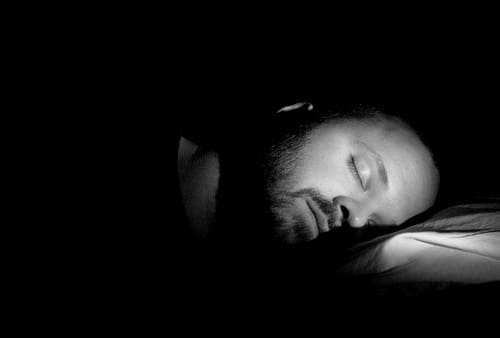 One element of our life gets associated with some other element, like the bell and food, and we can't break the association. And so we tend to have the same emotional and physical reactions whenever we are in a particular situation. This type of conditioning is one of the more common reasons for insomnia.
How does that work?
I know this sounds odd, but it's quite simple. Our beds become associated with things other than sleep. Have you ever laid down and tried to go to sleep? Not go to sleep, try to go to sleep. Do that often enough and your bed becomes associated not with sleeping, but trying to sleep. So, when you lay down, the first thing you do is try to go to sleep. Of course, if you're trying, that means you're not asleep. Worrying about not getting to sleep can also cause anticipatory anxiety, which is becoming anxious about being anxious and it gets even harder to go to sleep.
Other things our beds can become associated with are worries, fears and trying to figure out problems that we were not successful at figuring out during the day.
There are certain things that we can do to break those unwanted associations and get a good night's rest. One is to avoid watching TV in bed, unless of course it puts you to sleep, which is something that reality TV can easily do.
You can also use something called stimulus control therapy. This is a fancy term meaning creating the proper associations between the stimulus and the response. In this case, between the bed and a good rest.
First off, go to bed only when you are sleepy. You should also avoid doing anything in bed except sleeping, sex is the only exception, of course. If you can't fall asleep, don't try. Get up and go do something else. The point is to associate the bed with sleeping, not television, not the day's problems and most certainly not with trying to sleep.
The part of our minds that makes associations is very literal. So remember that if you are laying there trying to go to sleep, then you are programming your mind to try and go to sleep, not sleep. Take off the pressure and relax, anxiety is the most common cause of insomnia. I hope that using stimulus control therapy helps you avoid insomnia.
Guest post by Dr. Tali Shenfield, who holds a PhD in Psychology from the University of Toronto and is licensed as a Child Psychologist by the College of Psychologists of Ontario. Dr. Shenfield is accredited by the Canadian Register of Health Service Providers in Psychology and is a member of the Canadian Psychological Association. She is a Clinical Director of Richmond Hill Psychology Center specializing in psychological assessments and psychotherapy.