TracFone offers phones and plans to fit the needs of every family member: from tweens to grandparents! That's why I am proud to be a brand ambassador for TracFone and a member of the "TracFone Family". My daughter is just starting middle school this year and we decided to get her a TracFone so in this post I will share with you the experience of going in store to purchase her TracFone device and activating it.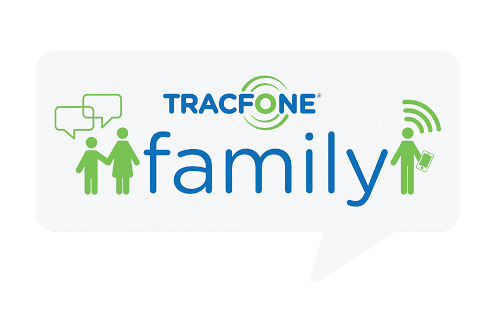 Why TracFone Is The Perfect Fit For My Tween
I first heard about TracFone from my friend.  She was saying that she was getting a TracFone for her daughter because they don't have a home phone but they want their daughter to have access to a phone when she stays home alone.  She told me TracFone is great because you just pay for the minutes you use so it is very affordable and perfect for her situation.
That got me thinking, we don't have a home phone land line either. I don't really leave me kids home alone yet but maybe sometime soon.  I thought of several ways the TracFone could come in handy for us.  It would be great to have a phone to offer any visitor, like my father-in-law who usually stays with us for a month at a time from Italy.  Also, the TracFone will come in handy for letting my kids play in the neighbor's yard and being able to call them home when dinner is ready.  So I did a little research on the contract options.  Turns out TracFone is one of America's largest no-contract wireless service providers.
TracFone Wireless Service

TracFone has No Contracts, No Bills, No Overages, No Credit Checks, & No Activation or Cancellation Fees.
TracFone no-contract wireless service is available at major retailers (like Walgreen's, Sears, Publix, and Kroger) and you get unbeatable nationwide coverage on America's largest and most dependable networks.  Plus, you can keep your existing number, if you have already have one.
Oh, and here is my favorite part- with Unlimited Carryover® from TracFone, customers get to keep their unused minutes, texts, and data as long as their service is active and in use within each six month period.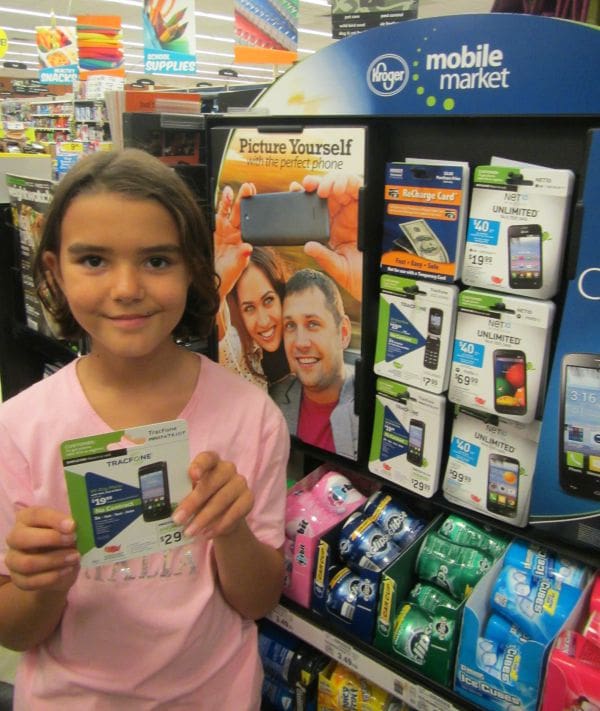 This is my daughter's first cell phone so I chose to go with the  90-Day Android™ Smartphone Talk, Text and Data plan.  I got the one that starts at just $19.99, an average monthly cost of only $7.  Pretty sweet!  I am not sure exactly what to expect with how many minutes she needs but it is great to know that TracFone has a variety of airtime refill options available so I can add minutes at any time and she can't go over by mistake.  Data Cards and Add-On Text cards are also available online at TracFone.com.
TracFone Phones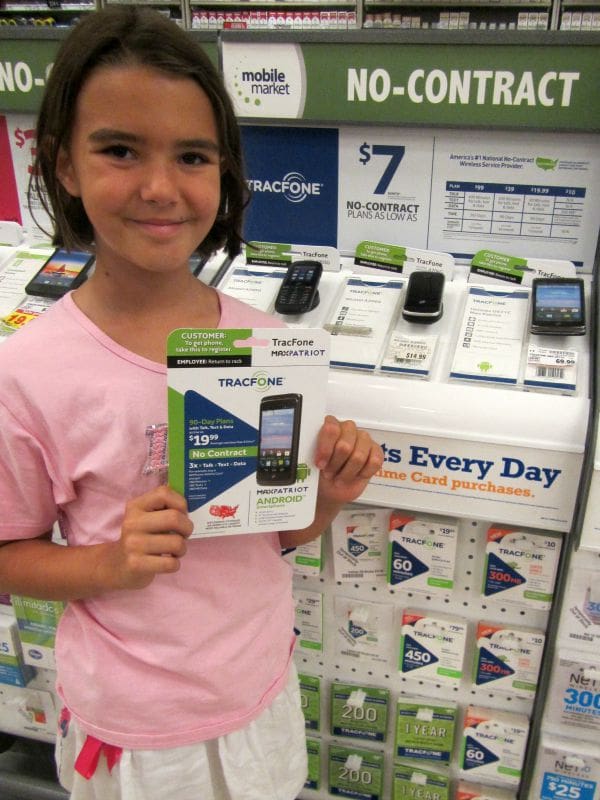 Next, I had to decide on a perfect phone.  I brought my daughter into Kroger and found they had the air time cards at the checkouts and they had a display by customer service with the TracFone devices.  At first my daughter talked me to to a $70 model because she wanted the fancier camera and the apps but then I came to my senses and talked her into the $19.99 devise because I want her to prove that she is responsible and that she won't lose it before I get her an upgrade.  (Then her little brother can have her old one.)
If you have a boy, you might want to check out the special Back-to-School Teenage Mutant Ninja Turtles Bundle to give kids the perfect introductory smartphone that has parental control options and features.
After we selected the phone, we just brought it home and got it out of the packaging.  Then my daughter followed the directions to get the phone turned on while I called to activate the phone.  I gave my lady the serial number and a few minutes later we were able to turn the phone back off and then on again and make a call!  Easy peasy.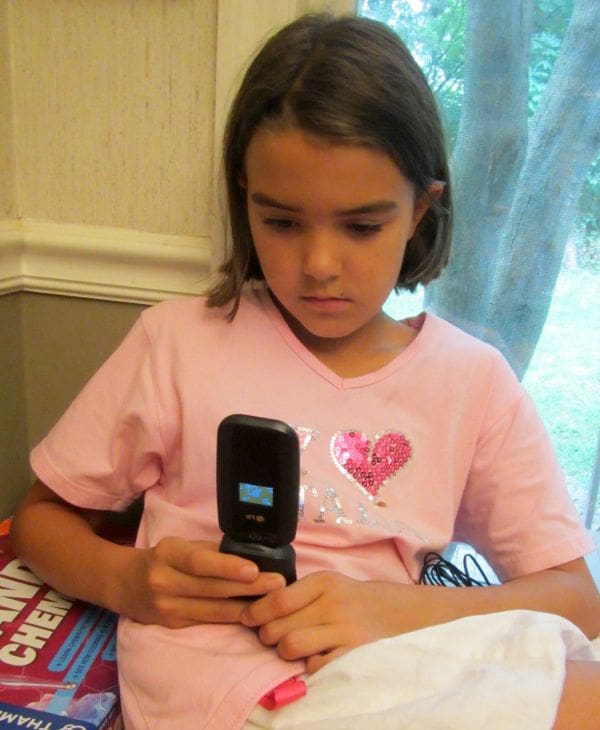 Then my daughter started customizing the screen color and the ring tone.  She is so excited to have a TracFone phone.  Now we are a #TracFoneFamily and I am excited to share with you more later about how it is all going.
You can go online to shop TracFone devises and plans, head into a store or learn more on Facebook or YouTube.
Do you have a TracFone?  Are you thinking about getting a TracFone?  What is your favorite part about their no contract wireless service?