Crafts are always fun family activities to do with kids!  Thanksgiving crafts are an opportunity to make some extra meaningful crafts.  Here are a few ideas:
My daughter made this fun pine cone fairy, which I think will be a lovely addition to our table centerpiece.  I would give you instructions but since she figured this pine cone craft all out by herself, I bet you will too!  (She used embroidery thread hair and construction paper wings.)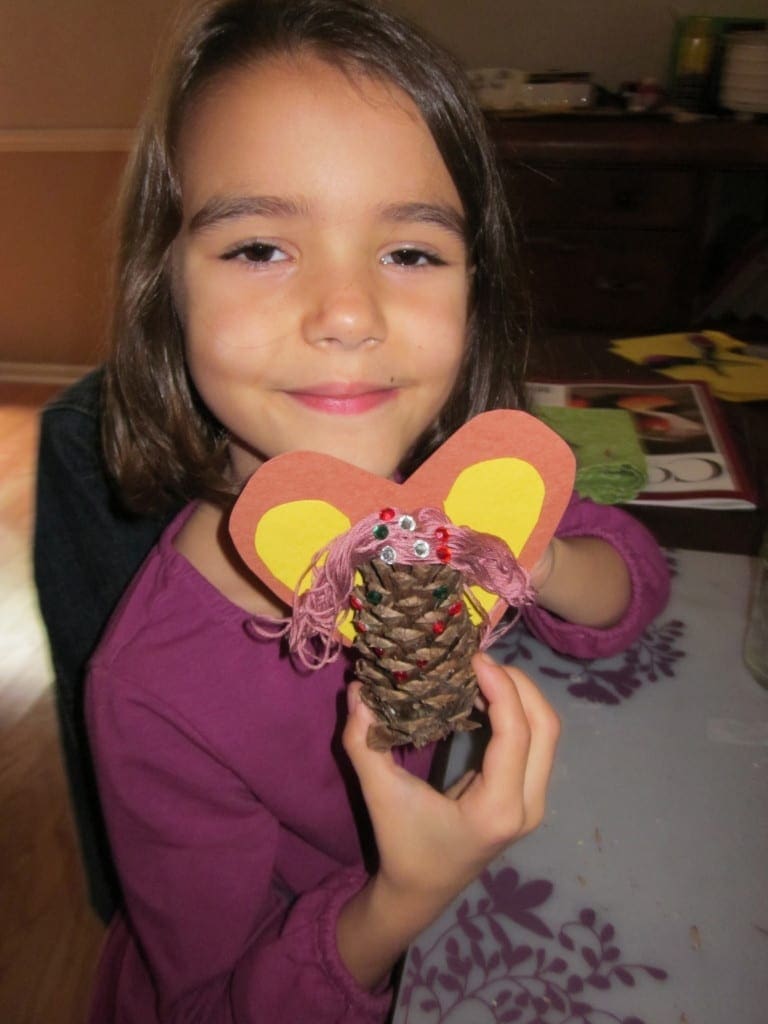 Here is another fun pinecone craft for your front door from familyfun.go.com
This thanksgiving craft- Thankful Turkeys- is really fun for kids and very meaningful as you each write something to be thankful for. It is an eco-friendly Thanksgiving craft since you can use materials from your recycling bin and you can read how to do it in my SCJ panel post at scjohnson.com/en/greenchoices .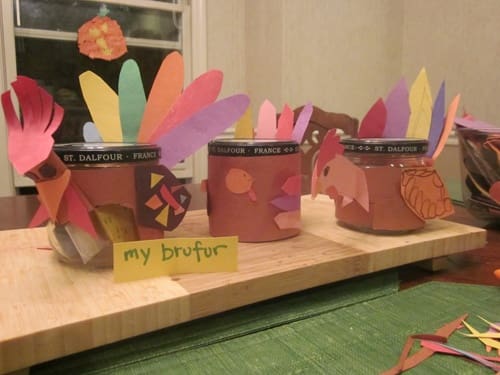 Here is another fun Thanksgiving craft that your kids are sure to love making- turkey favors from thepartyanimal-blog.org
You can get even more ideas for Thanksgiving Crafts on my Thanksgiving Crafts Pinterest Board.  Enjoy!