This weekend I was inspired to do some crafting when I came across this pinboard. There are many great recycled paper towel and toilet paper roll crafts that are fun for kids. These 3 animal crafts are simple, eco-friendly, and adorable! I hope you enjoy making these 3 DIY Upcycled Paper Tube Animals.
DIY Upcycled Paper Tube Animals Tutorial

Here is a tutorial for making 3 paper tube animals- a paper tube owl, a paper tube rabbit, and a paper tube owl.
1. DIY Paper Tube Owl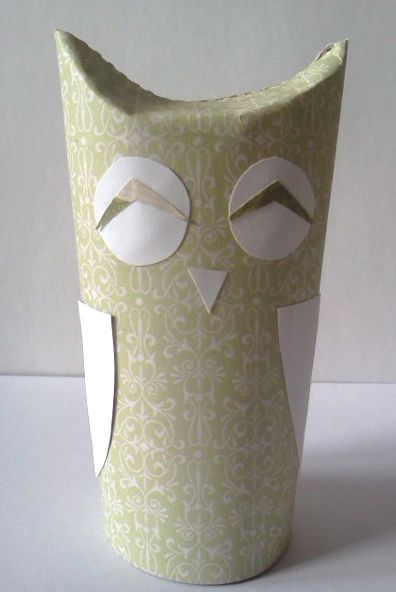 Level: Easy        Time: 5-10 min.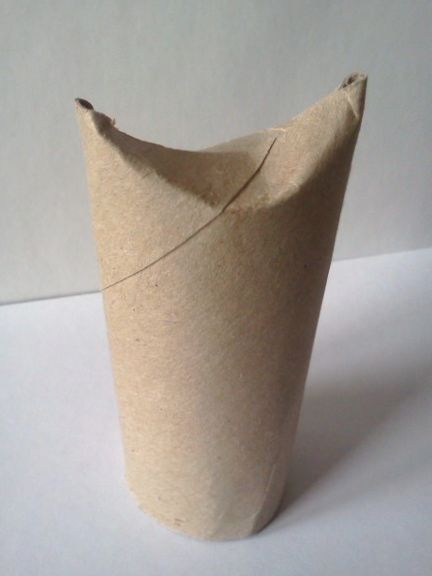 Bend in the top of your roll w/2 folds.
Your owl shape is complete:  now to decorate!
I decided to wrap my roll in decorative paper for a polished look.
Finally, I added paper eyes, wings, &  beak.  You could also use markers or paint to decorate the entire owl!
2.  Paper Tube Rabbit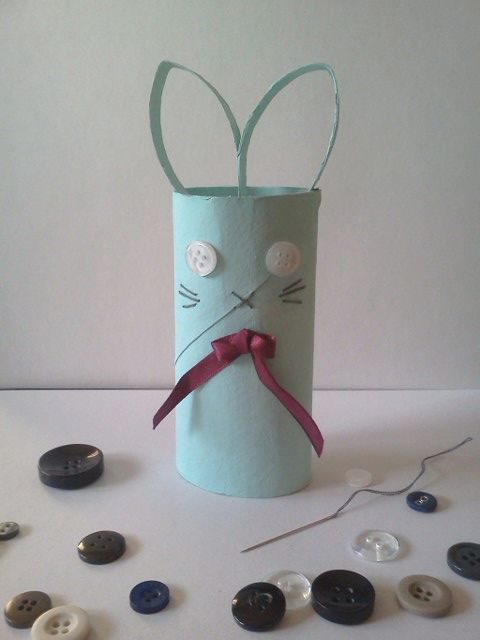 Rabbit     Level: Moderate    Time: 10-15 min.
Start by cutting 2 equal slices off of a spare paper tube for the ears.
Paint all your pieces.
Glue ears together & to the inside tube.
Decorate: I glued buttons for eyes (& the tail) & a cute little bow tie.  I then stitched on the whiskers & nose with a needle & embroidery thread. So simple!
Paper Tube Alligator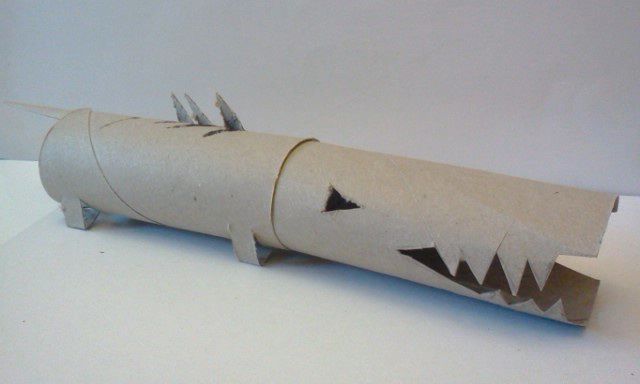 3. Alligator        Level: Difficult    Time: 15-20 min.
This one is a bit tricky since you need an exacto knife: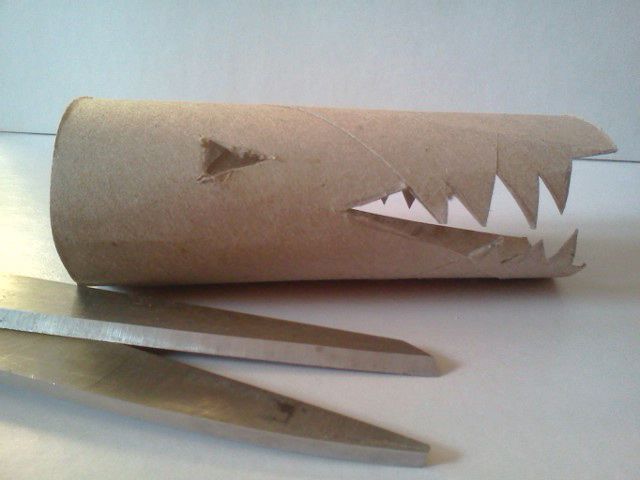 First trace your design with a pencil, then cut it out with scissors & an exacto knife. (Mine had to go through surgery a few times to fix accidental cuts. It doesn't look too bad, right?)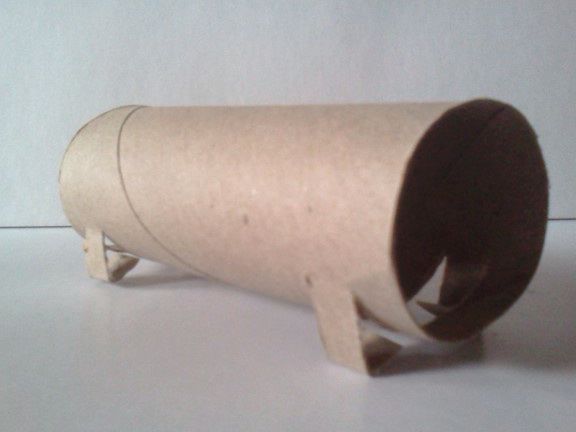 To make your legs, make 2 parallel cuts on the bottom of your 2nd tube near the end.  Then divide the section between your lines & cut it in half.  Fold up each side to create L-shaped legs.  Repeat on the other end.
Create his spiky spine: cut 2 sides of each triangle, then bend them up where they are still attached to the body.
Cut a triangle tail from a spare roll & glue to the body.
Attach the head by cutting a small piece out of the side of the head (at the end of the neck) & squeezing it into the body.
I liked a natural look for the alligator, but I did paint the insides green for little hints of color.
I definitely recommend these upcycled crafts! They are fun for kids and adults and are a great way to repurpose what was once headed for the trash.  There are lots more fun ideas for toilet paper tubes upcycled into toys.  Do you dig these paper tube animals? What are your favorite upcycled crafts?
Post written by Annabelle Absar, a Belmont University senior.
Another fun toilet paper roll craft is to make a toilet paper roll bird feeder!