Marriage is a beautiful thing. Somehow, in this crazy world, two people find each other and love each other and want to commit to spending the rest of their lives together! Marriage is inspiring and wonderful. But it is also heartbreaking when you feel it start to go wrong. Marriage is worth fighting for. As The Marriage Builder puts it, "There is no relationship more important than your marriage – and nothing in the world that can make your life happier or more challenging." I believe in marriage and as someone who has been married for 14 years, I can tell you that your marriage may not always be perfect. I can also tell you that communication is one of the most important factors in a marriage and that better communication leads to a happier marriage. That is why I am so happy to introduce you to the sponsor of this post, The Marriage Builder. You can improve communication in marriage and build the strongest and happiest marriage with help from online tool, The Marriage Builder.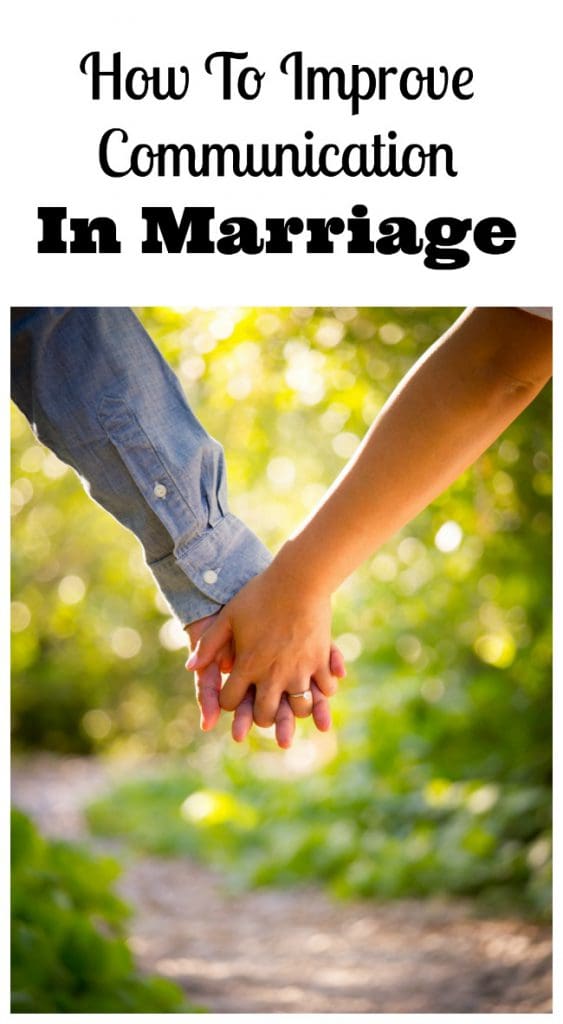 Improving Your Marriage With The Marriage Builder
The Marriage Builder is a fantastic tool for improving your marriage whether you already have a fantastic marriage that you just want to keep strong or if you know that you have problem areas and you need help addressing them. If you are looking for successful marriage tips, The Marriage Builder offers even more- a step by step plan to build your successful marriage.
The Marriage Builder is an online application which means that you can fit in building your marriage at any time that works for you. Now you can't say you are too busy, or you can't find overlapping time. In fact, the ease of use of this online marriage tool makes it practically impossible to come up with any excuses not to improve communication in marriage!
What is The Marriage Builder?
The Marriage Builder allows couples to objectively assess the strengths and challenges in their marriage and identify a few areas to work on. The Marriage Builder helps provide you with action steps and suggests focused dialogue with your spouse on certain topics. They provide specific steps that you as a married couple can take to improve in your most challenging areas. The Marriage Builder also helps you stay accountable together to ensure you make progress to improve communication in marriage and build together a stronger, more fulfilling marital relationship.
How does The Marriage Builder Work?
The Marriage Builder begins by sending each marriage partner a Marriage Builder Assessment which is basically a questionnaire where you can each express what you think is working well and what needs improvement. The Assessment Results will show you how you evaluated yourself against 20 Marriage Success Factors. These are the factors that researchers have found lead to healthy, long-term marriages. This assessment exercise is such a wonderful way to allow couples to prioritize together and focus on one or two Marriage Success Factors they both want to improve. It avoids placing blame and getting lost in a theoretical conversation of relative scoring.
The Marriage Builder Helps Improve Communication In Marriage
When you have used the Marriage Builder Assesment to chose one or two marriage success factors to focus on, The Marriage Builder will provide specific actions you can take to work on them. The Marriage Builder provides help for marriage by offering practical, behavioral steps & daily practices to cultivate new, healthier and happier patterns together in the areas you feel you most need to improve. The step by step process works to improve communication in marriage and thereby increase feeling of empathy, respect, and romance.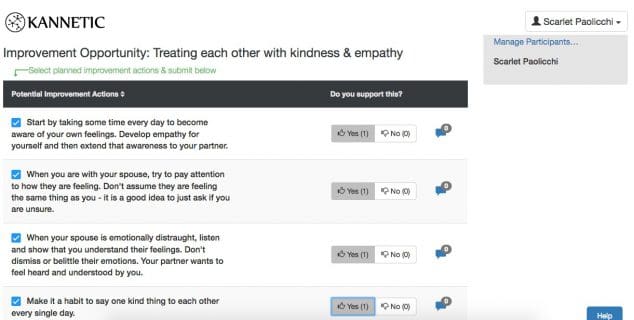 Like marriage counseling, The Marriage Builder enables a focused conversation about what is working in your marriage, where you have opportunities to grow stronger together, and what you can do about it. Like marriage counseling, The Marriage Builder helps "hold the space" for your conversation, but its success depends on you doing the real work in your relationship. This is not a quick fix solution – but an organized process for helping you align and focus your work together building your relationship.
A Tool To Nurture Your Marriage
I am excited to tell everyone about The Marriage Builder as a fabulous marriage resource because I know marriage is a wonderful thing that can't be taken for granted. Marriage needs nurturing and The Marriage Builder can help with ways to strengthen your marriage.
And amazingly, this help for marriage is affordable and convenient. Even better, Family Focus Blog readers can get at a one week free trial so you can try it out free!
Combine this great deal with the fact that you don't have to find child care and meet your spouse in some location for counseling during rush hour or on your sacred weekends, well that is a humongous awesome marriage resource. I have been in the position myself where my marriage needed improvement and where we struggled on how to achieve that and I have to say that I wish I had know about The Marriage Builder then and I am glad I know about it now because even though we are in a good place, it is always good to keep a good thing strong.
Successful Marriage Quotes
Here are a few successful marriage quotes to help motivate you in your quest to improve your marriage.
"We've got this gift of love, but love is like a precious plant. You can't just accept it and leave it in the cupboard or just think it's going to get on by itself. You've got to keep watering it. You've got to really look after it and nurture it." -John Lennon
"I'm not telling you it is going to be easy- I am telling you it is going to be worth it." – Art Williams
It is OK if you have marriage issues. Most people do. When I asked my grandmother (who was married for over 60 years) for marriage advice, she told me, "Sometimes it is work." Well, it didn't sound that romantic at the time but it does ring true to me now. Sometimes marriage will take work, but so does anything worth having!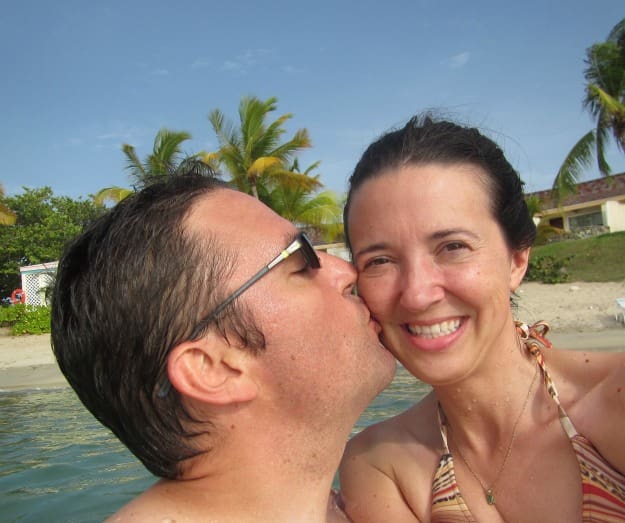 I hope that you find The Marriage Builder to be just the help for marriage that you were looking for. I think it is undoubtedly a great way to improve communication in marriage which is really the foundation for a happy, satisfying marriage. What do you think the secrets successful marriage are? What are your favorite successful marriage quotes?