Once the weather gets warm I find it harder and harder to sit down and eat breakfast, or even sometimes lunch.  Lately I've noticed that my now 13 year old daughter is following this trend too.  That doesn't mean I'm okay with just skipping those meals though, especially when it comes to her.  It's so important to make sure we get all of those important servings of fruits and veggies we can each day, more so for her since she never slows down these days with all the sports she loves to compete in.  One way I make sure to sneak in the servings is with fresh and frozen fruits and veggies.  We keep frozen kale on hand all the time as well as a variety of frozen and fresh fruit.  This Kale Blueberry Smoothie is a healthy and delicious favorite of ours!
Kale Blueberry Smoothie Recipe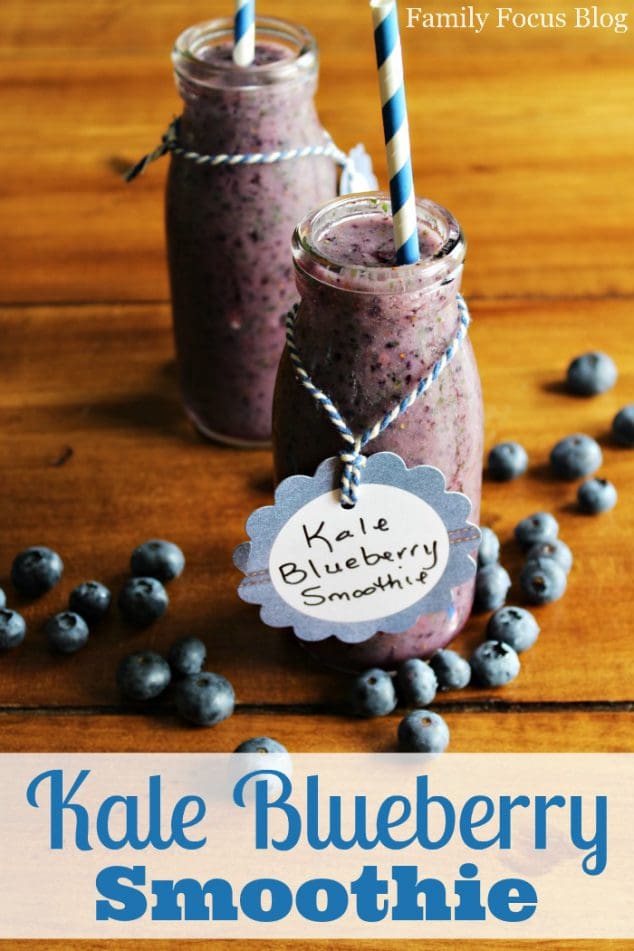 Ingredients:
1 Cup Frozen Kale – I buy a bag when it's on sale and toss it in the freezer to use as needed
1 Cup Fresh Blueberries
1 Cup Fresh Strawberries
1 Cup Coconut Milk – or milk of choice
1 Cup Ice
1 Tbsp of sweetener if you choose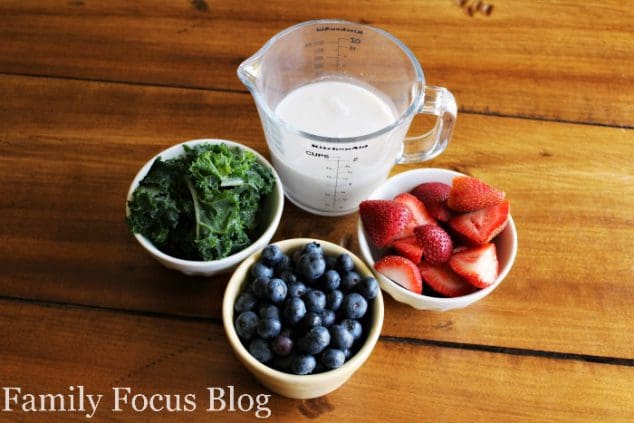 Instructions:
This is really an easy to make breakfast or lunch, especially for busy mornings.  My daughter likes to put all the ingredients for her smoothies into the single serve cup of our Ninja the night before and then just blend it up in the morning.  This recipe makes 2 servings and I like to use frozen kale so I prefer to put it together when I'm ready to blend it up.
The frozen kale blends up much more fine than fresh kale so I prefer to use it this way.  I find it's easier to "hide" from my picker eaters too!
Toss all your ingredients into your Ninja or blender and blend on high until smooth.  You can use other fruit or whatever milk you like but I love the coconut milk for the added flavor and the extra creamy texture.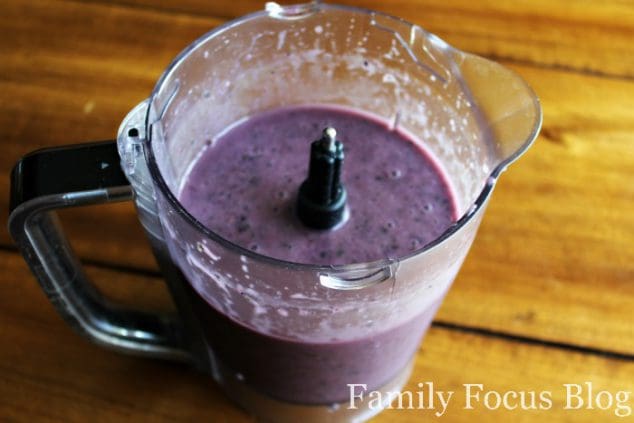 If you like your smoothie a little sweeter, add a bit of cane sugar or other natural sweetener.  I usually put just a touch of agave nectar in mine.
Pour into cups or glasses and enjoy!
Tip:  We love to buy bananas when they are on sale, peel them, and freeze them right away.  They replace the ice in a smoothie and keep your drink from becoming watered down while adding extra nutrition and more flavor!