We use our Ninja Blender for a lot of different things.  When we first bought it we used it mainly for fruit smoothies and frozen drinks but since we've discovered that it's really great for a lot of things.  We've also found that since discovering our family has a lot of food allergies, the Ninja Blender is especially helpful for making things we would otherwise spend a lot of extra money on.  One of our favorite things to make is homemade, natural Apple Butter which is great on toast or even pancakes!  It's much healthier than jelly or syrup that is full of high fructose corn syrup and other not so good for you ingredients. You will love how easy it is to make apple butter!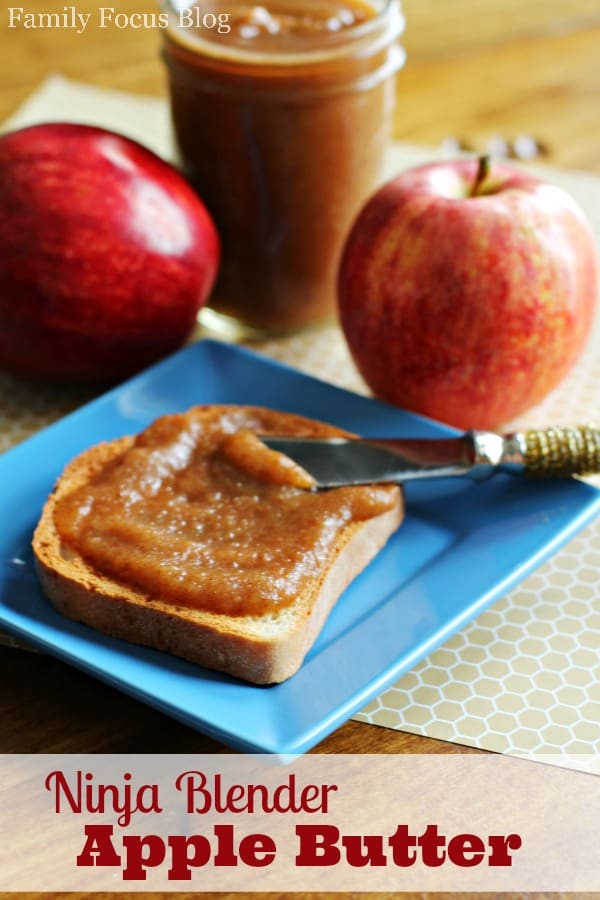 Make Apple Butter With This Ninja Blender Recipe
Ingredients:
2 apples – I used Gala but you can use your favorite variety
1/4 cup raisins
1/4 cup water for cooking the apples and raisins
1/2-1 tsp cinnamon – depending on how much cinnamon you like
1 tsp lemon juice
2 tbsp raw honey
1/2 cup warm water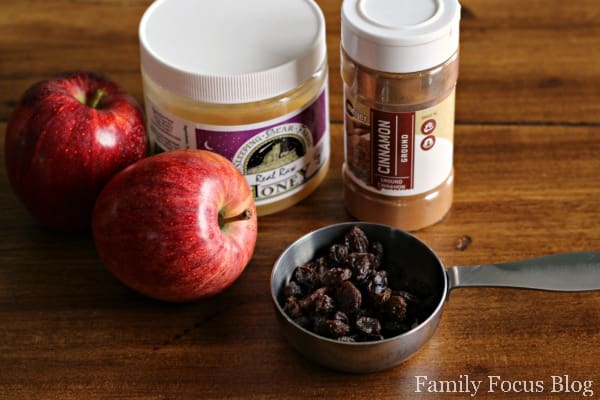 Instructions To Make Apple Butter:
This Ninja blender recipe to make apple butter is super easy.
Begin by peeling and removing the core from your apples.  Cut them into thick slices and place in a saucepan with 1/4 cup of water and the raisins.  Cook over medium heat until softened.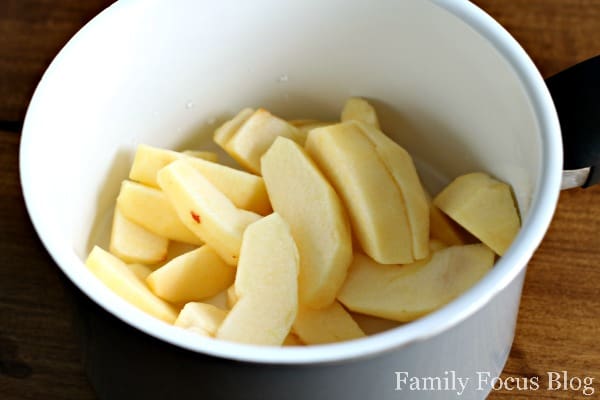 After the apples are soft and the raisins are plump place them into the Ninja Blender with the remaining ingredients.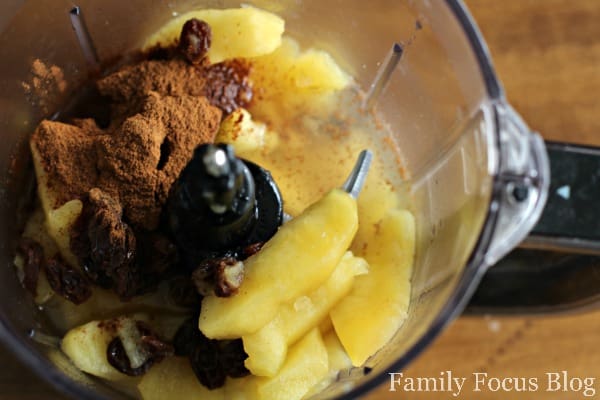 Blend until smooth.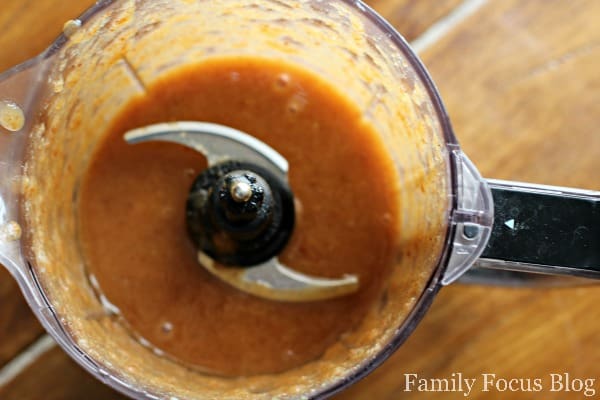 Transfer the apple butter to a mason jar and store in the refrigerator.  Use it within 2 weeks of making.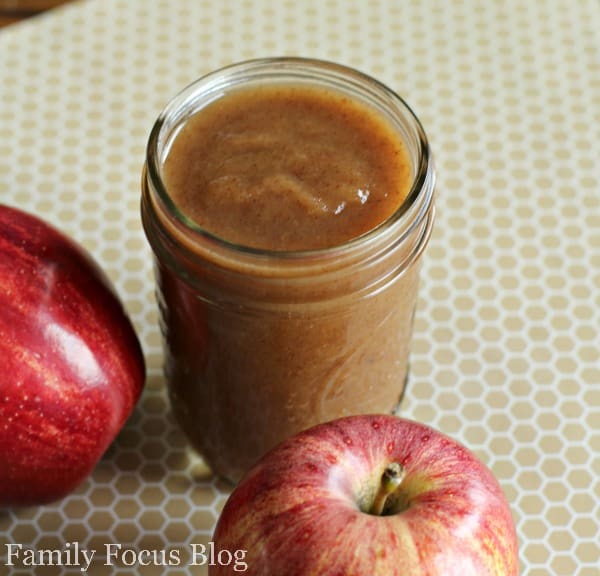 Homemade apple butter is great served on toast or a pancake but to be honest, it's hard to keep my family from just eating it with a spoon!  I hope you enjoy this easy Ninja recipe to make apple butter.
There are a lot of great recipes and ways to use your Ninja Blender if you have one.  If you don't it's a great item to consider.  We use it for making bread crumbs for chicken nuggets and for crushing graham crackers for crusts like on our Cranberry Swirl Mini Cheesecakes.  Have you ever made apple butter before?  Do you think you will try this recipe?