This Pumpkin Pie Spice Cheese ball is a perfect appetizer for fall parties, or to tide everyone over on Thanksgiving before the big meal. Pumpkin flavors are always a big bit and cheese is too so your guests are sure to love this delicious appetizer that combines the two!  Sweet and deliciously flavored with pumpkin puree and pumpkin pie spice- creating a fall flavored appetizer that will disappear right off the table.  If you are having a large crowd this recipe can be doubled to serve more. If you want to make a small snack of it for a few friends cut it in half.  Serve with your favorite dipping items on the platter.
How To Make A Pumpkin Pie Spice Cheese Ball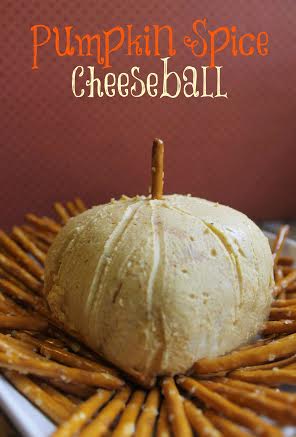 Pumpkin Pie Spice Cheese Ball Ingredients:
1-8 oz. cream cheese, softened
2 Tbsp. butter, softened
⅓ cup pumpkin puree
2 Tbsp. brown sugar
1 ½ tsp. pumpkin pie spice
½ tsp. vanilla extract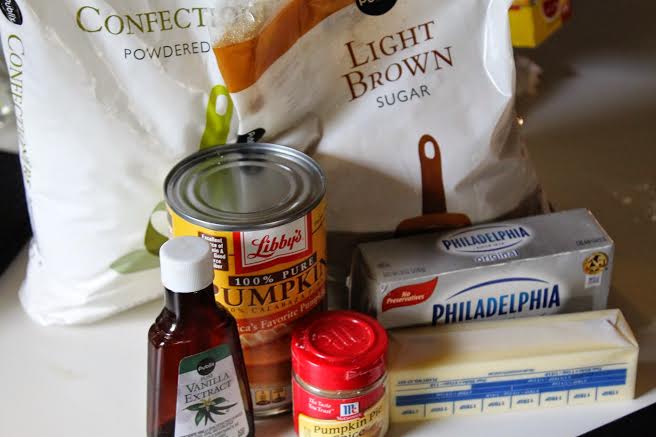 Pumpkin Pie Spice Cheese Ball Directions:
Cream butter and cream cheese by hand or in a stand mixer until smooth.
Add pumpkin puree, brown sugar, pie spice, and vanilla and mix until just combined.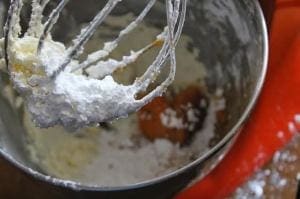 Scoop mixture into the center of a large piece of plastic wrap, cover it all way around forming a pumpkin shape-refrigerate for at least 2 hours to firm up.
Remove plastic wrap and place on plate-keep chilled until ready to serve.
Add a pretzel stick for the stem.
Serve pumpkin spice cheese ball with pretzels, multi grain crackers, graham crackers, gingersnaps, apple slices, celery sticks or animal cookies.
I hope you enjoy this easy pumpkin spice cheese ball recipe.  It is a great fall party appetizer that will a big hit with the adults and with the children.  What occasion do you think you will serve it for?  What do you thing you will serve with the pumpkin spice cheese ball for dipping?
You may also enjoy these easy favorite fall recipes.