Mother's Day is all about showing our moms we care.  It is about taking that special time with them to show them they are a priority, that we appreciate them, and that we love them.  There are lots of way to celebrate Mother's Day – fun activities planned together, giving a gift that's store bought or homemade, and of course, giving a Mother's Day card.  And now, that I am a mom, expressing gratitude on Mother's Day has a whole new level of meaning to me.  This post is sponsored by Hallmark.
Expressing Gratitude This Mother's Day: I'm Twice As Grateful Now That I'm A Mom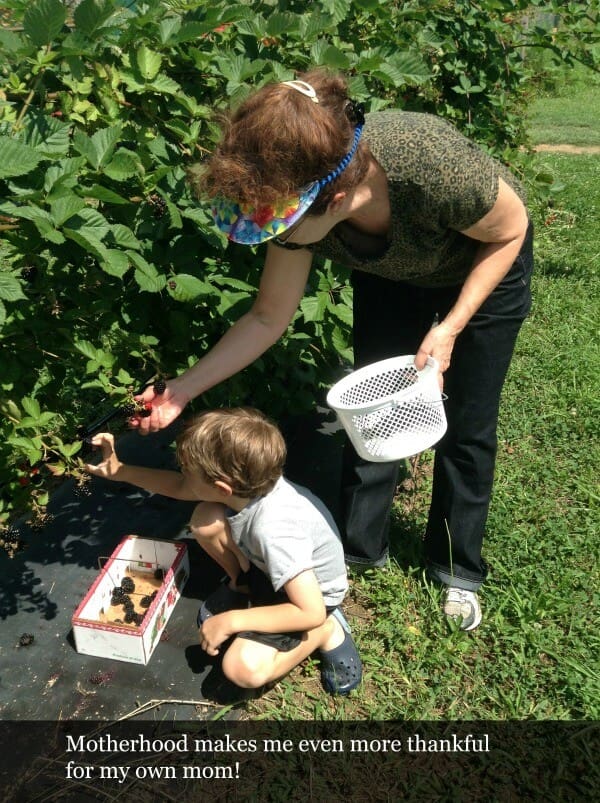 Now, that I'm a mom, I often find myself thinking of my own mother raising me.  When my children were babies, I often thought, "Wow, my mom did all of this for me.  She carried me around, wiped my butt, woke up to soothe me back to sleep, and had spit up all over her."  I was suddenly appreciative for things I had never even really thought of before.
Many more times it has occurred to me that this is what it was like for my mother too.  Times when I am bursting with pride and filled with love, I think, "Wow, my mom loved me this much!  And she still does."  No one loves you like your mom (except maybe your dad!)
Other times, when I think I didn't sign up for this part of motherhood, like when that wobbly tooth is hanging on by a gross, bloody thread and you have to give it a yank even though you'd rather just not even look, then I remember that my mom was there for me in those times too.  She was there to explain things that I didn't understand and that she didn't understand either and to help me know that things were going to be OK.
Motherhood has given me a whole new appreciation of my own mother.  Don't get me wrong, I have always loved my mother but now, I just have even more to express gratitude for!  I want her to know that I appreciate the sacrifices she made to spend time with me, to care for me, and to show me I was loved.
Sometimes, expressing gratitude is hard. Not because we don't want to but because our words don't feel like quite enough. "I love you", and "Thank you" just don't say as much as I'd like to say.  For those times, Hallmark can help you Put Your Heart To Paper.  I look through cards until I find just the right one that says exactly what I want to say – that takes the words right out of my heart!
Has being a mother given you new appreciation for your own mother?  How will you express your gratitude this Mother's Day?