Hippy-hoppy Easter is on it's way!  It is time to get busy and make some great Easter crafts that are pretty enough to double as Easter decor!  Here are 5 fun ideas for Easter crafts and all of them are great crafts to do with your kids for Easter.
DIY Easter Egg Garland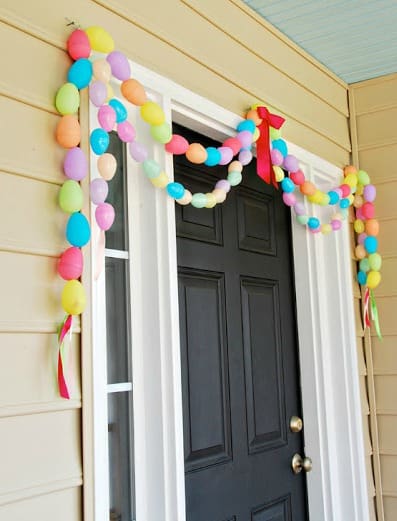 Simple and festive this fun DIY Easter Egg Garland from Honey & Fitz lets everyone know that spring is in the air!  All you need is a ribbon and plastic Easter eggs and you are on your way to a beautifully adorned doorway.
Natural Dye Eggs


These eggs are fun to make and come out in very pretty shades. It can be surprisingly easy to make your own natural dyes for Easter eggs.
Easter Origami Bunny Basket

You can turn one sheet of paper into an adorable Easter origami bunny basket. These little containers are perfect for filling with small candy and will be adorable on your coffee table or mantle!
Recycled Egg Carton Animals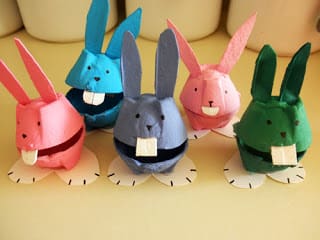 Use your old egg cartons and some paint or markets to make adorable egg carton rabbits. They can even hold candy inside!
DIY Eggshell Planters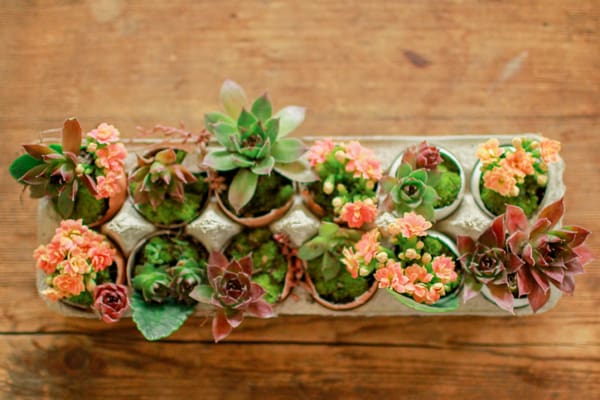 You can use old egg shells to make beautiful DIY Eggshell Planters for decor. Who knew? Egg shells work well with succulents and flower blooms to create a modern, but beautiful look.
Ever wonder why Easter is on a different day each year?  Me too!
The date of Easter Sunday changes every year because it's celebrated on the first Sunday after the Paschal Full Moon. This varies each year so Easter Sunday can be any time from March 22nd to April 25th. Still confused?  Me, too!  And guess what?  Wikipedia can confuse you more if you really want to know the Easter details.
If you know of any more awesome Easter crafts, please share them in the comments section because I love new ideas!
Post co-written by Annabelle Absar, a senior at Belmont University.